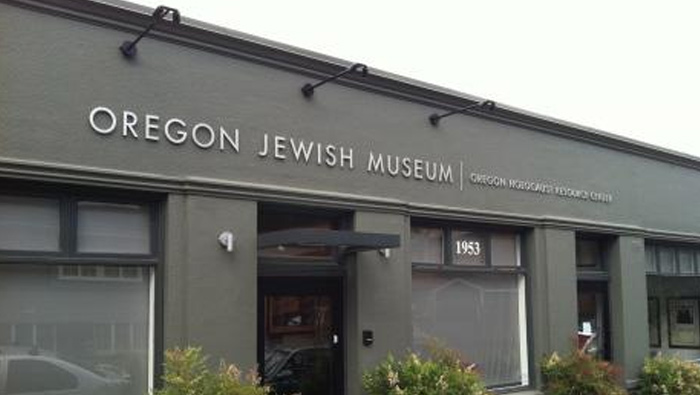 The Oregon Jewish Museum and Center for Holocaust Education will host a symposium featuring special guest Nadav Eyal, acclaimed Israeli journalist and director of "Hate," a documentary depicting the resurgence of anti-Semitism in Europe.
"Confronting Extremism: The state of hate today" will be presented 1-4 pm, Nov. 8, at Hoffman Hall, Portland State University, 1833 SW 11th, Portland.
A screening of "Hate" will be followed by a discussion with speakers reflecting on the challenges posed by racism, extremism, hate groups and hate speech in our community and beyond.
The event takes place the day before the 77th anniversary of Kristallnacht, the massive Nazi government pogrom against European Jews in 1938. Speakers include Nadav Eyal, film director and Israel Channel 10's chief editor of international news; Miriam Greenstein, OJMCHE board and Holocaust Speaker Bureau member; Jo Ann Hardesty, president of NAACP Portland Branch; Kayse Jama, founder and executive director at the Center for
Intercultural Organizing;  Natan Meir, Lorry I. Lokey Chair in Judaic Studies at PSU; Judith Mowry, senior policy advisor for equity strategies and initiatives for the City of Portland; and Steven Wasserstrom, Moe and Izetta Tonkon Professor of Judaic Studies and Humanities at Reed College.
OJMCHE presents Confronting Extremism with generous underwriting by Howard and Wendy Liebreich and in partnership with Jewish Federation of Greater Portland, Cedar Sinai Park, Congregation Beth Israel, Havurah Shalom, Congregation Neveh Shalom, Congregation Shaarie Torah, Congregation Shaarie Torah Sisterhood, Congregation Shir Tikvah, Ecumenical Ministries of Oregon, Jewish Family and Child Service, Institute for Judaic Studies, Mittleman Jewish Community Center, Muslim Educational Trust, Never Again Coalition, Oregon Jewish Community Foundation, Pacific Northwest Anti-Defamation League, Portland Jewish Academy, PSU's Holocaust and Genocide Studies Project, World Affairs Council of Oregon, Wholistic Peace Institute and Zeitgeist Northwest.
Tickets for the program are $20; educators and students with ID $8.  No one will be turned away because of inability to pay. Tickets are available from ojmche.org or 503-226-3600.