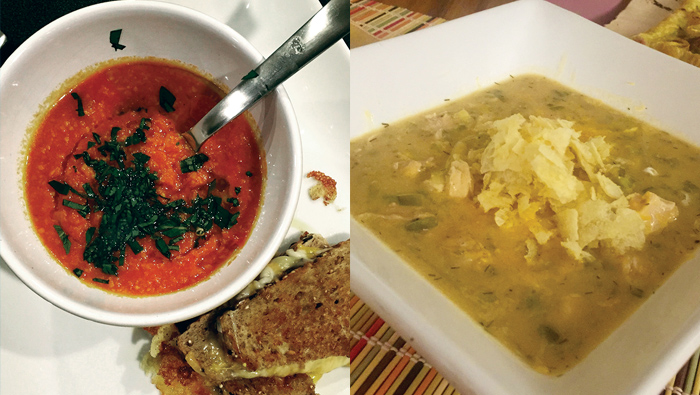 We all remember a time when we couldn't wait to be older. Rites of passage like getting a license to drive, graduation, our first apartment, marriage and children led to the feeling of being a "grownup." We were on our own and able to take care of ourselves. We made our own choices and decisions never to look back to the days when someone older told us what to do. We eagerly accepted our parents' help and eventually were grateful for all they did for us, knowing that we couldn't have done it without them.
In time we realize the people who helped us grow up may now need our help. The number of Americans age 65 and older is projected to more than double from 46 million today to more than 98 million by 2060. Through either divorce or death, our parents may find themselves living alone, either in an assisted-care facility or at home. Health concerns that restrict physical and cognitive function may require around-the-clock assistance from a family member or health-care professional. Many of us find ourselves in the middle of caring for the ones we are raising and the ones who raised us. It's not easy.
Dealing with an aging parent is not always logical. Age can hinder the ability to think and reason clearly. Older people may act or react much differently than they did when they were younger. Showing kindness and patience during this time is more important than ever. Providing assistance by grocery shopping, preparing a meal, and transporting them to a doctor's appointment or a haircut can alleviate a bit of stress for an aging parent or family member. Even family and friends who live out of town can help with the care-giving process with regular visits or phone calls.
Being all grown up comes with responsibility. Our parents were responsible for us, and in turn we need to take some responsibility for them. A weekly meal is a simple way to spend quality time with those who may enjoy it now more than ever. These two soup recipes are perfect for a warm cozy lunch or a light supper to share together.
Rustic Tomato Soup
Nothing says "comfort food" like the combination of rich tomato soup and a gooey grilled cheese sandwich. The addition of sweet potato to this thick and hearty soup gives it added nutrients and amazing flavor. This soup freezes great, so make some extra to tuck into the freezer for a quick, easy and inexpensive meal.
1 medium-sized sweet potato, peeled and cut into 1-inch chunks
1 sweet onion, peeled and cut into 1-inch chunks
2 carrots, peeled and cut into 1-inch chunks
2-4 cloves of garlic
3 tablespoons olive oil
1 28-ounce can whole peeled tomatoes, with juice
1 14-ounce can tomato sauce
1 8-ounce can tomato paste
1½ cups vegetable stock
1½ cups milk, whole or low fat
Kosher salt and black pepper to taste
Chopped fresh basil for garnish (optional)
Add sweet potato to the bowl of a food processor and pulse until finely chopped. Add onion, carrot and garlic and continue to pulse until vegetables are all about the same size (pea size or smaller). Heat olive oil to medium high in a large heavy-bottomed soup pot. Add vegetables to olive oil and cook until slightly softened, about 10 minutes. Add whole tomatoes with juice to bowl of food processor and process until smooth. Add tomatoes, tomato sauce, tomato paste, stock and milk to softened vegetables. Bring to a boil, then reduce to a simmer and allow to simmer for about an hour for vegetables to soften. Season to taste with salt and black pepper. Serve with basil garnish if desired.
Dill Pickle and Tuna Chowder
Some may remember "Chez Mustache," a restaurant in Aurora, OR, that went out of business some years ago. It was there that I had Polish Dill Pickle soup for the first time – and it was delicious! I used this as inspiration for this Dill Pickle and Tuna Chowder garnished with sharp cheddar cheese and crumbled potato chips, which reminds me of a toasty tuna melt sandwich.
4 large dill pickles, finely chopped
½ cup pickle juice, from the pickle jar
2 large russet potatoes, peeled and thinly sliced
6 cups vegetable stock
1 cup whole milk
2 tablespoons flour
6 ounces canned albacore tuna, chunked
1 egg
2 tablespoons butter, melted and cooled
¼ cup chopped fresh dill
Salt and pepper to taste
Garnish:
1 cup grated sharp cheddar cheese
1 cup crumbled potato chips
In a large heavy-bottomed soup pot, combine pickles, pickle juice, potatoes and stock. Bring to a boil then reduce heat to a simmer. Allow to cook until potatoes are very soft, about 30-45 minutes. In a small bowl, combine milk and flour. Add to soup and bring back up to a boil. Stir in tuna and remove from heat. Combine egg and butter and stir into broth. Stir in chopped dill and season with salt and pepper to taste. Serve garnished with cheese and potato chips.
Lisa Glickman is a private chef and teacher who lives in Portland. She has made TV appearances on COTV
in Central Oregon and appeared on the Cooking Channel's "The Perfect Three."
She can be reached at lisa@lisaglickman.com.