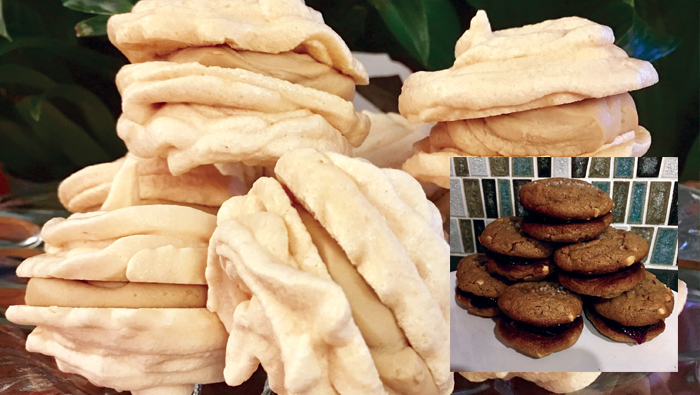 I love entertaining, therefore the task of having a large group to share a Passover seder is never a daunting one. Whenever we entertain, my husband pleads with me to "just keep it simple." He tells me that it's perfectly fine that everything isn't made from scratch, and I don't need to serve several courses for the meal to be "just fine."
Clearly, I never listen to him. I take pleasure in sourcing the best ingredients and carefully preparing elaborate dishes that may take days to prepare. When I put my heart into a meal, "just fine" is never on the menu.
For me a Passover seder is certainly not the time to take shortcuts. I journey across town for chicken feet and salvaged backs and necks for my chicken soup and seek out only the freshest fish for my gefilte fish. I begin to collect red horseradish in February wherever I can find it. I don't think I can ever have enough!
Dessert, however, is the one place to keep it simple for a Passover seder. After all of the rich food and a long meal, just a little something sweet is what just about everybody wants. These two recipes can be made ahead and both require very few ingredients. Whether you are the host or a guest at this year's seder, these tasty meringue cookies are a perfect way to end the meal. If you eat kitniyot, which includes peanuts, the peanut butter cookies are another option for a tasty dessert.
Vanilla meringue cookies with espresso mascarpone filling
These deliciously light and crispy cookies take some time to make, but they can be made well ahead and stored in an airtight container. Fill with the sweetened mascarpone just before serving.
For the cookies:
6 large egg whites at room temperature
1½ teaspoons pure vanilla extract
Pinch of salt
1⅓ cups sugar
For the filling:
1 cup mascarpone cheese
3 tablespoons superfine sugar (see note)
2 teaspoons pure vanilla extract
½ teaspoon instant espresso powder
Preheat oven to 250 degrees and line two baking sheets with a Silpat or parchment paper. Place egg whites in the bowl of a standing mixer with a whip attachment. Add vanilla and pinch of salt. Turn mixer to high speed and whip until egg whites begin to turn white. SLOWLY add the sugar and continue to beat until meringue is thick and glossy. Rub a pinch of the batter between your fingers to make sure sugar is completely dissolved. Use a pastry bag to pipe meringues onto baking sheet about 2 inches apart. Place in oven and bake for 1½ to 2 hours until firm to the touch and barely beginning to brown on edges. Turn oven off and allow to cool completely, overnight if possible. Store cookies in airtight container until ready to fill.
Remove mascarpone from refrigerator and allow to come to room temperature. Use a whisk or handheld mixer to blend in sugar, vanilla and espresso powder. Place a small dollop between two cookies and gently press together.
Note: You can buy superfine sugar, but to make it place granulated sugar in a blender and process in pulses until very fine.
Peanut butter and jelly cookies
This recipe can be used during Passover only if you eat kitniyot. Ashkenazi Jews generally abstain from kitniyot as well as chametz, but many Sephardic Jews eat peanuts and other kitniyot during Passover. I found this recipe when I had a craving for peanut butter cookies and made up my own spin by adding the jelly. When I saw how few ingredients were in this recipe I had to try it. It's a very dense cookie so make them small. Creamy or chunky is up to you.
1 cup natural peanut butter
1 cup brown sugar, lightly packed
1 egg
1 cup jelly (I used Concord grape)
Flaked, or larger salt such as fleur de sel
(optional, but delicious)
Mix peanut butter, sugar and egg together in a medium bowl. Chill for at least half an hour. Spoon batter by small teaspoons and shape into a ball. Place on a parchment-lined cookie sheet about two inches apart. Use the tines of a fork to push each cookie down slightly and create hash marks. Sprinkle each cookie with a pinch of salt if using. Preheat oven to 350 degrees. Bake cookies for 10 minutes or until edges just begin to brown. Cool cookies. Place a small amount of jelly on bottom of one cookie and sandwich with a second cookie.
Lisa Glickman is a private chef and teacher who lives in Portland. She has made TV appearances on COTV
in Central Oregon and appeared on the Cooking Channel's "The Perfect Three."
She can be reached at lisa@lisaglickman.com.