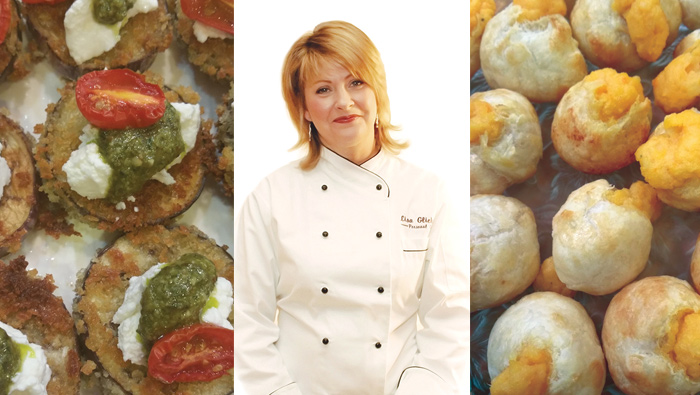 It has been just over a year since my family and I moved back to Portland after being gone for nearly 12 years. Moving back to the area felt as comfortable and familiar as slipping into a favorite pair of jeans. This segue in our adventure-filled life was much easier than our past moves to cities unknown. Here, I already know my way around, we had already located a great neighborhood, and having family and friends close by has been a blessing for all of us.
This last year meant we finally spent holidays with the ones we love instead of long distance via Skype or Facebook. We were able to pick up with our longtime friends just where we left off. All of us are a bit older, and most of our kids are all grown up. Many of us have been through marriages, divorces, births and deaths in the past decade. During happy or troubling times, it is reassuring to know that close friends and family are now not far away. Although our hometown has changed a bit since we left (don't get me started about the traffic!), some things, miraculously, remain just the same.
We have reconnected with the synagogue we left 12 years ago. This year during High Holidays our family sat in the exact same seat as always on the right side of the shul against the wall. The enchanting sound of the cantor's voice, the timeless and exquisite stained glass surrounding the interior of the temple, and the rich beautiful sound of the organ continue to be just as magnificent as the first time I experienced them. It's good to be home.
This year I was called to join a group of very hard-working folks who generously united to coordinate the annual fundraiser for Congregation Beth Israel. As the committees were formed, as one might guess, I was asked to join the food committee. "Traditions" was the theme for this year's fundraiser, and our group decided there is no greater tradition than a table full of delicious and familiar food that brings to mind family gatherings where the food is relaxed and approachable just like a trip to Nana's house. Chopped liver, potato knish and a succulent braised brisket of beef were offered along with a buttery challah at every table and a crispy light Pavlova with berries for dessert. It was a magical evening made possible by a large group of people coming together for the good of the congregation. While these events rely on the generosity of donors, none of it is possible without the folks willing to give their time and talent to make them happen.
Donating my time to help coordinate this event allowed me to make some great new friends, and reconnect with some old ones, too. Michelle Tonkin led the way as chair, coordinating everything from sponsorships to decorations. Her beautiful spirit, patience and flair made the event a monumental success. I would personally like to thank all the many skilled people who came together to benefit the membership of Congregation Beth Israel with the openhandedness of their time. Charity comes in many forms. While fundraising is important, the giving of a kind word, a thoughtful gesture or a sympathetic ear doesn't cost a thing.
Crispy Eggplant with Oven-Dried Tomatoes,Ricotta and Pesto
This appetizer was served during cocktails at our fundraiser. Sliced Japanese eggplant is the perfect size to pop into your mouth while still balancing a drink in the other hand. Crispy panko breading, creamy ricotta cheese, oven-roasted sweet tomatoes and a small dollop of store-bought pesto come together for the perfect savory bite.
1 cup Japanese bread crumbs (panko)
2 medium Japanese eggplants, sliced into ½-inch rounds
12 small cherry tomatoes
2 eggs, lightly beaten
¼ cup olive oil
½ cup whole-milk ricotta
¼ cup store-bought pesto sauce
Oven-dried tomatoes: Slice tomatoes in half vertically and place on a baking sheet sprayed lightly with nonstick spray. Sprinkle tomatoes with a bit of salt and a bit of sugar. Place in a 350º oven for 30-40 minutes until beginning to wrinkle and dry slightly. Remove from oven and set aside until ready to assemble appetizers.
Place eggplant on a baking sheet lined with paper towels. Sprinkle eggplant slices generously with kosher salt and allow to sit for 15-20 minutes. Eggplant will release water that will begin to bead on the surface. Place another paper towel on top of eggplant and gently blot water. Dip each eggplant slice in egg and then into breadcrumbs. Heat olive oil to medium high in a large skillet. Fry eggplant slices until rich golden brown on both sides. Fry in batches, place on a baking sheet. Top each slice with a tomato half and a small spoonful of ricotta. The eggplant can be fried and then held at room temperature for up to two hours. When ready to serve, heat for 6-8 minutes in a 450 oven, then garnish with a dab of pesto and serve hot.
Bite-Sized Potato Knish
Bite-sized potato knish was a crowd favorite and represented our "Traditions" theme well. This is the perfect use for leftover mashed potatoes. Potatoes can be mixed with creative flavors such as caramelized onion, roasted garlic, smoked salmon or cheddar cheese. I mixed a little sweet potato into mine. The knish freeze beautifully and can be made in big batches, frozen in a single layer and then popped into zip-top bags. Place frozen knish straight from the freezer into the oven for a quick and delicious appetizer that can be ready in minutes.
1 sheet frozen puff pastry
About 1½ cups mashed potatoes, your choice of flavorings
1 beaten egg
Lightly flour a work surface and unfold pastry into thirds. Cut pastry along fold lines to create three pieces of pastry. Place one piece on work surface and set the other two to the side. Roll pastry to create a 4- by 10-inch rectangle. Place cold potatoes in fat rope shape along the long end of the pastry. Brush opposite end with egg. Gently roll up pastry over potatoes and press to seal. Use the back of your hand to "cut" log in half. Cut each half in half again, and then cut each piece in half again. Pinch ends of each knish together and brush with egg wash to close completely. Shape each knish into a round holding your left hand like an "OK" sign and gently pressing on the top and bottom with the other. Repeat with remaining pastry. Place on baking sheet about 1 inch apart. Bake in a 375º oven for 15-20 minutes or until puffed and golden brown.