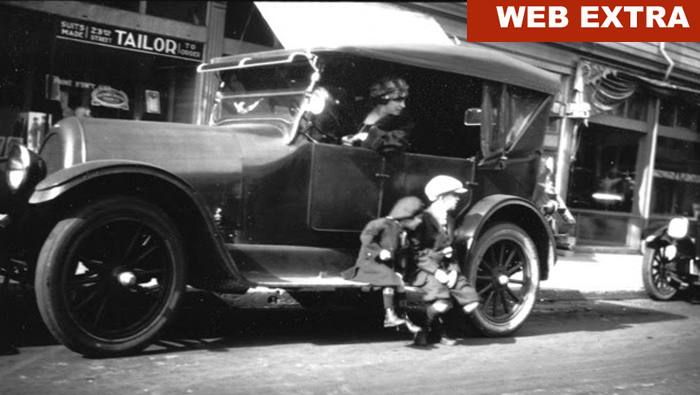 PHOTO: 1917 Willys Knight Touring Car, c. 1917.  Gift of Harriet and George Bodner OJM 2162
"Auto | Biography – Portraits of People With Cars" will be on exhibit July 1-Nov. 8 at the Oregon Jewish Museum and Center for Holocaust Education.
An opening party is planned at the museum 6-8 pm, Wednesday, July 8. The family- friendly "tailgate" party opening reception will include a kosher food cart and a DJ playing Americana-style travel music. At the opening reception, people will be able to view vintage cars in the museum's parking lot.
Additional events during the exhibit include a car-themed movie screening each Wednesday at noon, free with museum admission, from July 15 to Aug. 26. The movies chosen for these Wednesday screenings all include motifs of travel as a metaphor for transformative experience. Titles include "Little Miss Sunshine," "American Graffiti," "Easy Rider" and Frank Capra's "It Happened One Night" among others.
Select screenings will be followed by an exhibit walkthrough with OJMCHE guest curator Kenneth Helphand, Philip H. Knight Professor of Landscape Architecture Emeritus of University of Oregon. On Oct. 7, Helphand will also give a lecture, called "The American Road," on how the car has shaped the American landscape.
Automobiles are integral to our individual and collective stories: becoming American and building community, making a living and enjoying the fruits of our labor, moving west and exploring its landscape while establishing roots to create our own unique identity. Auto/Biography examines car culture through the collective memory of Oregon's Jewish community.
A look through thousands of photographs in the museum collection reveals that cars turn up everywhere. We have documented our cars with our cameras from the very beginning. We recall sitting in the backseat with our parents in the front, learning to drive, heading out with the family on vacation, counting license plates, waving out the car window, washing the car, fixing a flat tire, studying makes and models, or the proud declaration of "Just Married" as the car drives away.
Join the museum for a serious, semi-serious and sometimes downright humorous look at the improbable topic of Jews and their cars. The exhibit investigates themes of assimilation, family portraits, work, portraits, and the inevitable tensions associated with Henry Ford and with the purchase of German cars after the Second World War. Ultimately the exhibit offers an enlightened consideration of the narratives of Oregon's Jewish community.
The mission of the Oregon Jewish Museum and Center for Holocaust Education is to interpret the Oregon Jewish experience, explore the lessons of the Holocaust and foster intercultural conversations. OJMCHE is located at 1953 NW Kearney, Portland.
Regular exhibition gallery hours are Tuesday through Thursday 10:30 am-4pm, Friday 10:30 am-3 pm and Saturday and Sunday noon-4 pm. Admission is $6 for adults, $4 for students and seniors, and free for members and children under 12 accompanied by a parent or guardian.
Major support is provided by Ron Tonkin Family of Dealerships with additional funding by Sue Hickey and Shelly Klapper, Greg Hodes and the many funders to the Craig E. Wollner Exhibit Fund of OJMCHE.
For more calendar and event information, visit the museum's website at ojmche.org or call 503-226-3600.