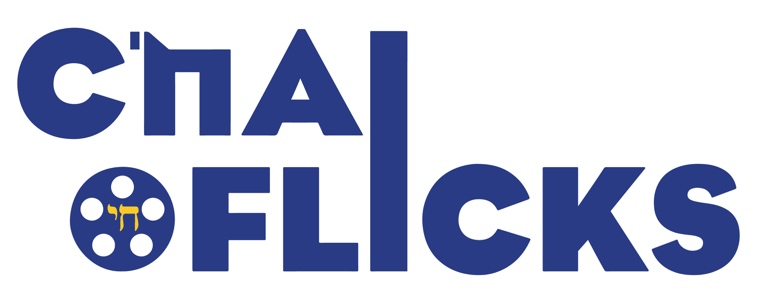 ChaiFlicks  – the first streaming service devoted to Jewish and Israeli entertainment and culture has launched throughout North America on Aug. 12 with a monthly subscription price of $5.99 or a discounted annual price of $65.99 with a 14-day free trial.
With a mission to support Jewish and Israeli culture and learning, finally, there is a streaming channel dedicated solely to Jewish and Israeli movies, TV series, documentaries, short films, theatre and all varieties of entertainment media.
ChaiFlicks has over 150 acclaimed films, documentaries, shorts and television programs including multiple award-winning and classic films from the Menemsha Films' library. These films played for months at top theatres throughout North America and at film festivals in New York, San Francisco, Boston, Chicago and Los Angeles. Subscribers will see such films as "The Women's Balcony," "Gloomy Sunday", "Dough", "The Rape of Europa" and "1945."
In addition, ChaiFlicks has entered into multi-picture deals with, among others, the Israeli world sales company Go2Films, the Los Angeles based Jewish Women's Theatre for its award-winning stage productions, as well as the American Sephardi Federation which has programming focusing on the Sephardi experience across all entertainment media.
ChaiFlicks is founded by Neil Friedman and Heidi Bogin Oshin of Menemsha Films, the leading distributor of Jewish and Israeli themed programming, and Bill Weiner former Executive Vice President of New Regency Productions ("The Revenant," "12 Years A Slave", "Mr.& Mrs. Smith").
Says Neil Friedman, "Jewish folks are among the most adoring of both arthouse and mainstream cinema in North America. Now, with theatres on hiatus due to the pandemic the Jewish audience will have a streaming service specifically targeted to them."
Says Bill Weiner, "With our nimble financial model and loyal subscriber base we will prevail like David against Goliath."
Says Heidi Bogin Oshin, "We are thrilled to bring quality Jewish and Israeli programming to the streaming universe."
Says Michael Berenbaum, renowned Holocaust scholar, Emmy winning filmmaker and Professor of Jewish Studies at the American Jewish University in Los Angeles, "The launch of a dedicated Jewish SVOD channel such as ChaiFlicks is long overdue and under the present circumstances is not only timely, but a blessing. ChaiFlicks is an impressive example of Jewish learning and creativity brought forth to the world."
Greg Laemmle, President of the prestigious Laemmle Theatre Film circuit says, "I have worked with Neil for almost twenty years in booking his films and his ability to select the best of the best in Jewish themed films is unmatched in the industry."
ChaiFlicks will provide its subscribers with one destination to engage, learn, laugh, cry, be inspired and be exposed to the world's renowned actors, directors and filmmakers in a wide range of genres and languages for a multi-generational culturally aware audience through a Jewish lens.