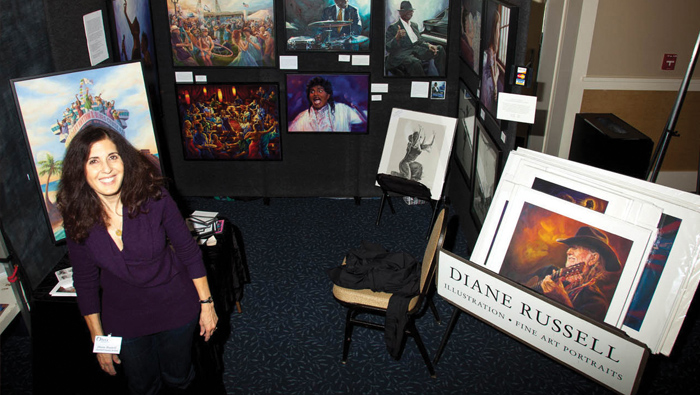 Local Jewish artists are planning a party, and the community is invited.
ORA Northwest Jewish Artists returns to the Mittleman Jewish Community Center for its 10th annual art show and sale.
ORA will throw a preview party and sale for its juried art show Nov. 5 and 6. Admission to both events is free.
Affordable, original, high-quality fine art and craft created by local Jewish artists will be available for purchase during a preview party Saturday night, followed by an all-day sale on Sunday. ORA's show offers high-quality yet affordable one-of-a-kind treasures.
The two-day celebration presents a Taste of Oregon: Jewish art, Portland food and live music.
ORA is a collective of Jewish artists and the only organization devoted to promoting art created by Jewish artists in Oregon and Washington. Those who attend the Saturday night preview will have the advantage of shopping from fully stocked art booths. So come to the preview and discover tasty treats from Mother's Bistro combined with sample tastings of Ambacht Beer and Gompers Gin.
Music at both events will add to the artistic atmosphere. Local band "The Noted" will perform lively music throughout the Saturday evening party. On Sunday, George Fendel and Rich Garber will entertain the crowd with selections on the piano.
Original glass, clay, fabric, beads, stone, paint, metals and photography will be available for viewing and purchase. Exciting new artists will add a new dimension of creative art to this year's show. Returning artists will bring their new art forms guaranteed to spark your senses. The show features a broad selection of beautiful Judaica-themed art, as well a variety of exciting secular art.
Most artists are happy to discuss commission ideas. Schmooze with artists and meet other art lovers at both events. Beat the holiday rush and stock up on unique Hanukkah, birthday and anniversary gifts.
Visit ORA's website at northwestjewishartists.org for more information about the artists and their work.