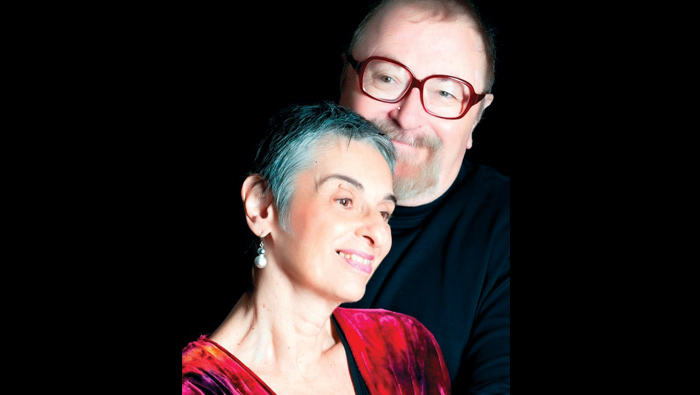 Internationally acclaimed cabaret artists Lynne Jackson and Mike Palter will be in Portland Dec. 8 for a concert.
"Though we will be in Portland ostensibly to perform a 'jazz' concert, George and Laurie (Fendel) and our friends and fans in Portland know that we actually present the glorious songs of The Great Jewish American Songbook," says Mike Palter. "Indeed this very concert will include the songs of the Gershwins, of Jerome Kern, Rodgers, Hart & Hammerstein, Sondheim, Alan and Marilyn Bergman … and many others: The Masters!"
George Fendel presents Lynne Jackson and Mike Palter in concert at 7:30 pm Dec. 8 at Classic Pianos, at the corner of Southeast Powell and Milwaukie, in Portland.
"When we travel so long a distance (from one ocean to the other in this case), it is important to us that the Jewish community know we are coming … and we are bringing this music with us," says Mike.
The couple are the 2014 Recipients of the Paul Re Peace Foundation's Lifetime Achievement Award in Music. They are the recipients of many honors and awards for their humanitarian work on behalf of children in America and around the world.
Two of the couple's CDs dedicated to the Jewish American Songbook raise money for St Baldrick's Foundation to support research into children's cancer. One of their songs, "We Dream A Brighter Day," was used as the keynote song/event title to benefit pediatric cancer research at Duke Hospital, helping to raise  funds to benefit pediatric cancer research at Duke Hospital; the event raised $400,000 in one night.
Admission is a suggested donation of $20. Seating is very limited so reservations are strongly suggested; call 503-546-5622.