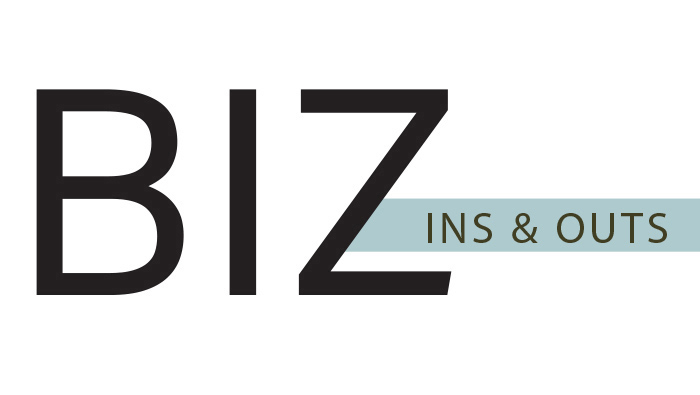 OJCF promotes three staffers
The Oregon Jewish Community Foundation has promoted three of its professional team members in recognition of their work on behalf of the organization.
Chris Vitron has been promoted to chief financial officer. He joined the OJCF team in late 2013. Vitron's responsibilities include oversight for general and fund accounting, budget management, investments and handling noncash charitable gifts.
Gail Mandel, who has been with the foundation since 2010, has been promoted to director of philanthropy. She focuses on fund development, managing the Life & Legacy and Professional Advisors Group programs. She also directs OJCF's marketing and communications efforts.
Tara Siegman has been promoted to director of donor relations and grants. She joined the foundation staff in 2014. Her responsibilities include working closely with fund holders on their giving priorities and managing OJCF's grants and scholarship programs.
"I am proud of the professionalism and passion that Chris Vitron, Gail Mandel and Tara Siegman bring to their work for the foundation and our community," says OJCF President and CEO Julie Diamond. "Each of them has demonstrated outstanding knowledge, dedication and creativity in their years with OJCF. It will be exciting going forward to see them empowered to serve our donors, partner organizations and community members in their new and expanded roles."
503-248-9328 | ojcf.org
Neveh Shalom hires membership director
Congregation Neveh Shalom welcomes Lindsay von Colditz as the incoming membership and engagement director. She takes over for Daniela Meltzer who is relocating to Denver with her family.
Lindsay supports members and welcomes new members. She runs programs and events, working with Neveh Shalom's groups to create strong connections.
Lindsay is a fourth generation Oregonian. A Beaver Believer married to a Duck, she will cheer for both teams so long as they are not playing each other. Lindsay has spent her professional life in government administration, most recently in city management, and retail and corporate customer service training.
She worked with the Dougy Center, as well as a similar organization in Denver, as a volunteer facilitator to support children who are navigating a significant grief loss. The loss of her mother at a young age to breast cancer, along with the lifeline of support she found in family and community in the time after her passing, sparked a passion for community building, engagement and the importance of taking time to learn people's stories.
Lindsay lives with her husband, almost 2-year-old son who attends Foundation School, and crazy dog in Lake Oswego.
programs@nevehshalom.org | 503-293-7313

Linda Cohen leads speakers association
Linda Cohen assumed her term as the president of the National Speakers Association Oregon chapter on July 1, 2018. She has served on the NSA chapter board for the last two years and was elected the Chapter Member of the Year in 2017.
The National Speakers Association serves more than 4,000 members and is the recognized voice of the speaking profession setting the benchmark for platform excellence worldwide. Cohen, also known as the "Kindness Catalyst" works with businesses and associations on cultivating kindness in the work place through her highly interactive program: The Economy of Kindness: How Kindness Transforms Your Bottom Line.
"I found NSA when I was writing my first book, 1,000 Mitzvahs: How Small Acts of Kindness Can Heal, Inspire and Change Your Life, and was launching my speaking career," says Linda. "I enrolled in the two-year Speaker Academy program and knew I had found my people. The association is filled with mensches; fellow speakers share resources, expertise and refer clients to each other. There isn't a feeling of competition but the belief that if we help each other we can build a bigger pie."
The NSA community is known for the concept of removing competition by building a bigger market for all speakers.
lindacohenconsulting.com | nsaoregon.org
StandWithUs names new Pacific NW staff
StandWithUs Pacific-Northwest has named new staff members for the 2018-19 school year.
Matthew Levin takes over as campus coordinator from Noa Raman, who made aliyah to the Israel education organization's Jerusalem office where she is coordinating activities for international students. Carmel Alon assumes her new position as high school coordinator as Aryeh Gelfand moves to the Moishe House in California. Matthew and Carmel will use SWU resources to aid students in bringing Israel educational programming to their schools.
Matthew graduated from the University of Nevada where he was president of Hillel and a member of the AEPI chapter. Growing up in San Francisco, Matthew  went to Jewish Community High School of the Bay. He has been to Israel twice, once on a class trip and the other on Birthright. Matthew will support college students –  including the new StandWithUs Emerson Fellows at the University of Oregon and Portland State University – as they combat BDS (boycott, divest and sanction) campaigns targeting Israel.
Born in Israel, Carmel graduated San Diego State University graduating magna cum laude with a degree in international security and conflict resolution. While in college she held various leadership positions and participated in multiple internships including spending a summer in Tel Aviv as a research assistant for the former Israeli Ambassador to the United Nations. Carmel will prepare students for the challenges they may face at university and their community including the new SWU high school intern at Tigard High School in Portland.
Together with the fellows and interns, Matthew and Carmel will attend the August training conference in Los Angeles and SWU's International Conference in March.
StandWithUs is an international, non-profit Israel education organization founded in 2001. SWU opened the Pacific Northwest office in 2007.
campus@standwithus.com | highschool@standwithus.com | standwithus.com
Spilt Milk moves to Lake Oswego theater
Now that O'Connor's in Multnomah Village has closed, Betsy Kauffman and Joanie Quinn are moving their Spilt Milk comedy show (minimum age 18) to the Lake Theater & Café in Lake Oswego.
Betsy was featured in Oregon Jewish Life in November 2015.
"This is an exciting opportunity for us," says Betsy. "O'Connor's was a sweet venue, but this past year, we were busting out at the seams there. We had a fun last O'Connor's show in May where we gave out some 'Not our last show!' commemorative coffee mugs. We had capacity for about 50 people. Now, we'll have room for 90."
The comedy duo will be at the Lake Theater the second Thursday of the month, starting on Sept. 13. Doors open at 5:30 pm, the show starts at 7.
"Come early to eat, come to drink, come to soak in the view from the lakeside deck … and come to laugh till you cry," says Betsy.
The theater features cabaret-style seating on the main floor and traditional velvet seating in the balcony. Food and drink can be enjoyed in the theater. The beer and wine lists are curated with care, cocktails feature seasonal ingredients and pizzas are New York style.
Designed by celebrated local architect Richard Sundeleaf, the Lake Theater first opened its doors in 1940.
spiltmilkpdx.com