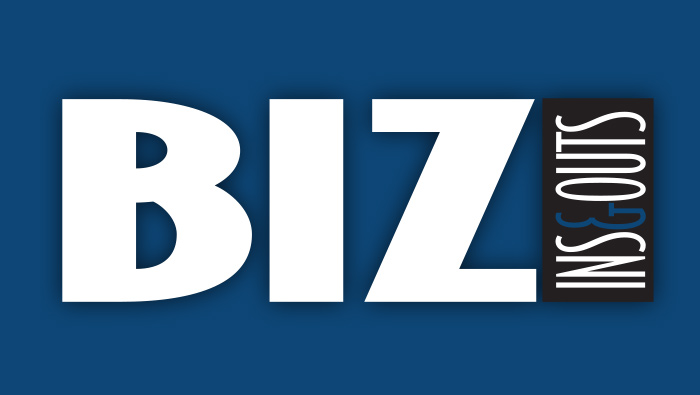 Temple Beth Sholom hires Rabbi Elisha Herb
Rabbi Elisha Herb becomes the new rabbi of Temple Beth Sholom in Salem effective July 1. He succeeds Interim Rabbi Dan Aronson, who resides in Houston and has visited TBS on a monthly basis during the search for a full-time rabbi.
An affiliate of the Jewish Reconstructionist Federation, Temple Beth Sholom is dedicated to being a vibrant, diverse and inclusive center for Jewish life in Salem and surrounding areas.
In June, he receives his rabbinical ordination and Master of Jewish Studies from Hebrew College Rabbinical School. He has served as the Jewish chaplain for Northeastern University in Boston since 2014. He was a student rabbi at Bethlehem Hebrew Congregation in New Hampshire from 2013-14 and served as a rabbinic intern at Congregation Har Shalom in Durango, CO, from 2011 to 2014. From 2013 to 2015, he was a fellow of the Center for Inter-Religious Communal Leadership Education. CIRCLE prepares religious leaders for service in a religiously diverse society. For his fellowship, he developed programming with Muslim and Christian fellows around spiritual responses to the climate change crisis.
1274 Cunningham Lane S, Salem | 503-362-5004 | tbsholom.org
Beth Sholom Administrator Judith Havas retires
Due to "circumstances beyond my control," Temple Beth Sholom Administrator Judith Havas retired effective March 1.
"I will miss my role at the synagogue as I turn my attention and strength to fighting leukemia, which is providing my next life challenge," says Judith.
Judith's involvement at TBS began as volunteer on several committees in the 1980s. She moved to Jerusalem for a year (1999-2000) before enrolling in Brandeis University, where she earned a master's degree in Near Eastern and Judaic studies and Jewish communal service in 2003. She had earned a master's degree in education from Stanford University 40 years earlier.
Following her return to Salem, she resumed her volunteer roles at TBS. She especially enjoyed helping organize the "Torah Trek" from TBS' original building at the north end of Salem to its new home in south Salem. In conjunction with the move in 2006, Judith was hired as the Temple Administrator, the first professional in that role at TBS. She plans to continue volunteering at TBS.
Dr. Daniel Sudakin joins Ascension Medical Group
Daniel Sudakin, MD, MPH, formerly of Corvallis, is now practicing addiction medicine in Portland at the Sellwood office of Ascension Medical Group.
Dr. Sudakin moved to Portland for many reasons, including wanting to be closer to a stronger Jewish community. "I grew up in the metro Detroit area, in a very strong Jewish community," he says. "I'm hoping to see my 5-year-old twin boys get more involved in the Jewish community."
His practice focuses on office-based treatment of opioid dependence, alcohol dependence and other substance-use disorders. Dr. Sudakin is board-certified in addiction medicine by the American Board of Addiction Medicine. He is also board-certified in preventive medicine and medical toxicology. He is a strong believer in lifestyle interventions including exercise, healthy eating, mindfulness meditation and medication-assisted treatment of substance-use disorders. Dr. Sudakin is accepting new patients.
ascensionmedicalpdx.com | 971-533-5840, option 1
PJA grad Natan Brownstein receiving rabbinic ordination
Natan Brownstein will receive his rabbinic ordination from the Rabbi Isaac Elchanan Theological Seminary, the rabbinical seminary of Yeshiva University, this June.
Natan's family moved from Alaska to Portland in 1999. From 1999 to 2004, he attended Portland Jewish Academy, where his mother was a teacher, from fourth to eighth grade. The family were members of Congregation P'nai Or. His parents, Linda Brownstein and Stan Swartz, still live in Portland.
Natan was on the chapter board for Portland NCSY from 2006 to 2008 and was the regional president for the Portland Jewish Student Union in 2008. He also started and ran a JSU in Cleveland High School (2006-2008).
Following high school he spent a gap year in Israel at Yeshivat Orayta. He earned his bachelor's degree at Yeshiva University.
Following graduation, he will begin a career in Jewish education. He will move to Florida with his wife, Jessie Brownstein (maiden name Busch), and their 18-month-old daughter, Temima. Rabbi Brownstein will be teaching middle school Jewish studies at Brauser Maimonides Academy in Hollywood, FL.
Marissa Snyder to clerk for Lane County judge
Marissa A. Snyder of Portland, a 2016 graduate of Willamette University School of Law, begins work on Aug. 1 as a judicial clerk for Lane County Circuit Court Judge Jay McAlpin in Eugene.
Snyder, who attended Portland Jewish Academy, Wilson High School and Boston University, was president of the Jewish Law Society at Willamette this past year. She also served as treasurer and as a board member of Willamette's Moot Court Board and was secretary of the school's Women's Law Caucus.
Since 2014, while in law school, she worked as a law clerk in the Child Advocacy Section of the Oregon Department of Justice, assisting with cases involving termination of parental rights among other duties.
At Boston University, Snyder had a dual major, in American History and Religion, and served on the Hillel Student Board for two years. She is a former member of the Oregon Jewish Community Youth Foundation, and she and her family are longtime members of Congregation Neveh Shalom.
Snyder says the opportunity to work as a law clerk with Judge McAlpin will give her valuable "insight, experience and education." She eventually would like to work as a prosecutor or return to the Department of Justice and work in dependency law.
marissa.snyder24@gmail.com
CBI's Ben Sandler earns master's degree
Congregation Beth Israel Education Director Ben Sandler received his Master of Arts in Religious Education from Hebrew Union College-Jewish Institute of Religion in May. This marked the 141st graduation year for Hebrew Union College-Jewish Institute of Religion. Sandler's cohort – which included rabbis, educators, museum directors, URJ J and NFTY leaders – was the fourth group to graduate from this innovative program. bethisrael-pdx.org
OJCF launches Giving Council
Launched in January 2016, the OJCF Giving Council empowers and supports organizations – both Jewish and secular – that exemplify the Jewish values of community, education and equity. Giving circles like the OJCF Giving Council are built on old traditions dating back hundreds of years to mutual aid societies and other forms of giving for the community. But in a new twist, the Giving Council has brought together 21 participants ages 22-40 from diverse Jewish backgrounds. These inaugural members pooled their financial contributions to support organizations in a more impactful way than if they were giving on their own. Working together with OJCF staff, including Collaborative Giving Program Coordinator Sonia Marie Leikam, Giving Council members have met monthly since January to explore what it means to give Jewishly and to make gifts that help address problems in Oregon's Jewish and broader communities.
Following this successful first year, the OJCF Giving Council aims to engage, educate and empower an even larger group of young Jewish professionals. On Sept. 15, the OJCF Giving Council will hold the first of a series of events designed to involve young professionals in issues affecting both the Jewish and broader communities in Israel and Oregon. This cocktail event will provide attendees with a new way to connect to organizations, strategies and ideas, thereby deepening their experience as philanthropists. In addition to gaining more information about the Giving Council, the event will engage attendees with a new way to give with their peers while having fun.
503-248-9328 | soniamariel@ojcf.org | ojcf.org
Cheryl Coon to lead new nonprofit for disabled refugees
Cheryl Coon announces the formation of Refugee Disability Benefits of Oregon, a nonprofit that she will lead in its efforts on behalf of disabled refugees in Oregon who seek social security disability benefits.
Cheryl is a member of Congregation Kol Shalom. During her childhood, Cheryl's family traveled and lived all over the world, eventually settling in Philadelphia. During high school, Cheryl volunteered as a Spanish translator at Legal Services of Philadelphia and based on that experience, decided to become a lawyer. Cheryl spent her early practice years with Drinker, Biddle and Reath of Philadelphia, and, in nearly 40 years of legal practice, has litigated in state and federal courts, served as a Senior Assistant Attorney General in Oregon Department of Justice, and worked on public policy issues as legal counsel and staff director for committees of the U.S. Congress. Most recently, Cheryl has led the social security disability practice at Swanson, Thomas, Coon & Newton.
Cheryl is a member of the bars of the United States Supreme Court, the Ninth Circuit Court of Appeals, and United States District Court. Cheryl is admitted to the Oregon; Pennsylvania; Washington, DC; and the U.S. Virgin Islands bar.
RDBO fulfills Cheryl's goal of providing to disabled refugees a high quality of compassion and competence, together with sensitivity to cultural differences, in the often frustrating world of social security disability.
1137 SW Broadway | rdbo.org
Julie Leuvrey leads award-winning design team
Oregon Pacific Investment and Development's Mira Santi in Chandler, AZ, won "Renovated Community of the Year" at the Arizona Multihousing Association's Tribute Awards held May 13. Purchased in 2014, the 252-unit property's community amenities underwent extensive remodeling and the apartments are being upgraded as they turn over. Co- president Julie Saltzman Leuvrey of Portland assembled and oversaw the design and construction team.
opidportland.com