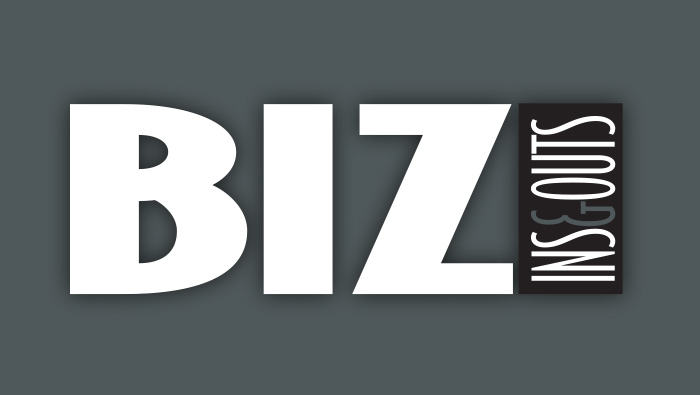 CEDAR SINAI PARK ANNOUNCES CEO TRANSITION
Cedar Sinai Park's board of directors appointed Chief Operating Officer Sandra Simon as chief executive officer effective Sept. 8. This appointment follows the retirement of David Fuks, now CEO Emeritus. Fuks will end his emeritus appointment on Oct. 31.
CSP Board President Lance Steinberg says, "Our community sincerely appreciates the leadership of David Fuks and is excited at the opportunity of working with Sandra Simon as our new chief executive officer."
Simon joined CSP as COO in July of 2014. She previously served as COO of the San Francisco Jewish Home.
"I am deeply honored to be appointed CEO for CSP, to serve in a mission-driven organization that is committed to serving the community with exemplary and innovative high-quality programs and services," says Simon. "I am grateful for this past year of mentorship from David Fuks, whose guidance and support were instrumental in preparing me for the next step."
As CEO, Simon will work with CSP's executive team to facilitate an orderly leadership transition while overseeing the organization's ongoing transformation. Simon is also a member of the newly formed board of directors for the CSP Foundation. CSP has embarked on the search for a new COO.
Fuks retires after 18 years at CSP. During his tenure, he was responsible for significant growth and expansion of the scope and services of Cedar Sinai Park. He will now be working as a consultant and pursuing his many avocations.
"The 18 years I've spent at Cedar Sinai Park have been a great adventure," says Fuks. "It has been a delight to work with a remarkable staff, dedicated community volunteers, and with the people we serve and their families. I am very pleased that Sandra Simon will be my successor. I hope all will join me in supporting her as she undertakes this important work."
CSP provides residential and community-based care to elders and adults with special needs, allowing them to live with comfort, independence and dignity in a manner and in an environment based on Jewish values.
503-535-4413 | sandra.simon@cedarsinaipark.org | cedarsinaipark.org
BOWERY BAGELS BUILDING LARGER KOSHER BAKERY
Bowery Bagels owner Michael Madigan announced the start of construction on a new 5,000-square-foot kosher production bakery in North Portland (8534 N Interstate Place). Scheduled to open in November 2015, the new production facility will increase the popular bagel-maker's capacity fivefold to 500,000 bagels per month by 2016.
The new bakery will be kosher-certified and will house Bowery's entire all-kosher baked goods production, including the fresh bagels found at their Old Town bagel shop and retailers throughout the city, as well as multiple versions to be sold in supermarkets across the Northwest, including par-baked, frozen and Bowery's popular fully baked packaged line, Old Town Bagels.
In addition to bagels, the new space will allow for plentiful quantities of other kosher baked goods, like the popular Purim hamantaschen cookies, which have become an annual tradition at Bowery Bagels. Bowery's current production space in Old Town Portland will be freed up for other uses, possibly seeking a gluten-free certification.
In early 2016, Madigan plans to open a bagel cart in the parking lot of the space complete with a selection of breakfast and lunch bagel sandwiches, covered seating and full Stumptown coffee service for their Kenton neighbors.
"Portland is a great bagel town, and we're excited to be able to support the increased demand for Bowery Bagels with this new facility in North Portland," says Madigan. "This is a two-for-one deal where we get to help serve a growing neighborhood as well as expand throughout the city."
A Brooklyn native, Madigan is an entrepreneur with a passion for small-batch products and artisan producers. He is also the founder of the culinary incubator space KitchenCru, a shared-use community kitchen that supports culinary-based entrepreneurs in developing, operating and growing a successful business. Surrounded and inspired by the creativity of KitchenCru talent, Madigan opened Bowery Bagels and CruMarket shop in Old Town Portland in 2012.
Bowery Bagels is located at 310 NW Broadway in Portland.
503-227-6674 | bowerybagels.com
THIRD-GENERATION JEWELER OPENS LARRY & CO.
Long-time Portland jeweler Larry Packouz opened Larry & Co. on Aug. 3. The jewelry boutique and design studio is located in the 1000 Broadway Building in downtown Portland (1000 SW Broadway, Suite 1790).
Larry's grandfather, Nathan Packouz, founded a jewelry store in downtown Portland in 1917 that thrived for nearly 100 years, including 45 of which were under the watch of his grandson, Larry Packouz. It is still in business today.
"There comes a time in every man's life when reinventing himself makes the most sense," says Packouz. "After more than 45 years in my family's third-generation jewelry business, I am happy to announce the opening of Larry & Co., a jewelry boutique and design studio."
The store is on the 17th floor of a major downtown office building. One enters by pushing an intercom, such as those found in jewelry stores in Europe and New York. The studio features three showcases: one for diamonds and bridal sets; one has Italian gold jewelry and pearls; and the third case has colored gemstone jewelry. The studio can order from any number of vendors and also handles watch and jewelry repairs.
A designer is on staff to custom-make any jewelry creation you want – making a ring into a pin, making earrings into a ring, making a pearl necklace into a cuff. They are open in the afternoons Monday through Friday, or by appointment.
503-766-3176 | larryandco.com
EUROLEAGUE BASKETBALL EXTENDS CONSULTANCY WITH G2 STRATEGIC
G2 Strategic's consulting relationship with Turkish Airlines' Euroleague, Europe's elite professional basketball league, has been extended. Portland-based G2 Strategic was launched in 2004 to provide business advisory and venue development services in Europe and the United States.
In conjunction with this milestone, G2 has also announced the establishment of a European affiliate, G2 Europe, which responds to a growing demand for its services from clubs and leagues that are committed to improving the value of their commercial assets.
G2 Strategic CEO Marshall Glickman is the former president of the NBA's Portland Trail Blazers and founder and chair of Portland Family Entertainment.
"The Euroleague Ticketing Program has grown to include 16 of the 24 clubs, across eight countries," says Glickman. "Several of the clubs we have worked with have experienced significant increases in revenues and paid attendance. We have been able to demonstrate that our 'American ideas' can work well in several European countries, as long as we are careful to adapt ourselves to local cultural, economic and political realities."
G2's new European affiliate will initially focus on the French and Spanish markets, following several years of experience in those markets. The scope of G2's collaboration with both Euroleague and the LFP is focused on increasing match-day revenues from gate receipts, customer retention and spending, and other activities.
Euroleague CEO Jordi Bertomeu says, "Our long association with Marshall has brought us a variety of innovative ideas and new initiatives, which have helped the league and our clubs increase revenues. We are placing great emphasis on the potential for our clubs to increase revenue from the live gate, and Marshall is the perfect partner to share best practices with our clubs and really push them to another level."
857-991-9361 | g2strategic.net | marshall@g2strategic.net