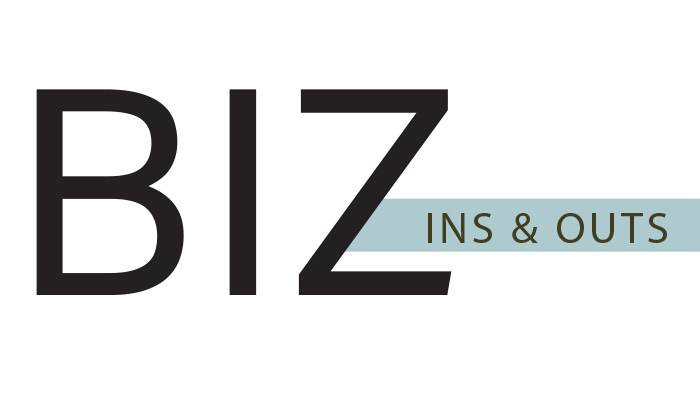 JFCS taps Kathleen Sullivan as interim executive director
Dr. Kathleen M. Sullivan became the interim executive director of Jewish Family & Child Service on May 6, following the departure of Carrie Hoops, who left May 5 to lead William Temple House.
JFCS is a subsidiary of Cedar Sinai Park that provides social services to improve the lives of adults, families and children in the Jewish and general communities.
An experienced political activist and campaign manager for 15 years, Dr. Sullivan returned to academia to make a positive impact in the lives of older adults. As a researcher at the Institute on Aging, Dr. Sullivan led Oregon's first study of transportation for older adults in Oregon and a study for Metro Portland forecasting the needs of the baby boom population. Upon completion of her dissertation in gerontology, she was hired as director of the senior services department of the Los Angeles LGBT Center. Recently she founded a new organization in Seattle called Generations with Pride, secured two years of funding, partnered with Seattle Parks and Recreation, and fully recruited a highly talented board of directors.
"We welcome Kathleen to JFCS. Her management experience, strong background in social services and organizational development are well-suited to lead our agency in the near future," says JFCS Board Chair Les Soltesz.
KSullivan@jfcs-portland.org | 503-226-7079, ext. 113 | jfcs-portland.org
Ben Winkleblack named outstanding Jewish professional
The third annual Laurie Rogoway Outstanding Jewish Professional Award will be presented to Ben Winkleblack at the 97th Annual Meeting of the Jewish Federation of Greater Portland June 13, 4:30 pm at Congregation Neveh Shalom. This award honors Laurie's dedication to community and her passion for Jewish life, and includes $1,800 to participate in a professional development experience.
Ben, a native Oregonian, has worked at the Jewish Federation for 11 years, the last eight as director of finance. He is also chairing a national group of Federation finance professionals and is coordinating their mission to Israel.
"He makes things happen – in a way that most would never know," says Federation President and CEO Marc N. Blattner.
Federation Treasurer Jack Birnbach says Ben "has the respect of his coworkers and agency contacts." His work behind the scenes benefits the Jewish community-at-large, as his dedication to fiscal responsibility ensures the maximum funds possible are available to support and maintain a vibrant Portland Jewish community for all.
Kathy Davis-Weiner, chair of the Rogoway committee, says of the decision, "In honoring Ben, we salute all those invaluable administrative professionals who keep our Jewish organizations fiscally and operationally sound so that their colleagues can focus on the programs and services of taking care of our community."
Jewishportland.org
Libby Weiss wins Nefesh B'Nefesh Bonei Zion Prize
Portland native, Libby Weiss, has been awarded the 2017 Sylvan Adams Nefesh B'Nefesh Bonei Zion Prize. The Bonei Zion Award recognizes immigrants that have made an extraordinary impact on the state and on Israeli society.
Captain Libby Weiss was drafted into the Israel Defence Force's Spokesperson Unit in 2011 and currently serves as the Head of the Social Media Department. Libby was featured on the cover of Oregon Jewish Life in December 2016 (orjewishlife.com/captain-libby-weiss-brings-israels-realities-alive-for-americans/).
A press release announcing the award notes: "Her exceptional leadership and excellence in her field is deserving of this award."
This year's prizes are sponsored by Sylvan Adams and will be awarded at an official ceremony in the Knesset on June 26. Adams, a recent Nefesh B'Nefesh Oleh and Canadian real estate developer, is committed to developing the State of Israel and is dedicated to showcasing the impact and achievement of Israelis to the world, viewing the Bonei Zion Prize as an integral piece of this mission. Hundreds of Olim from English-speaking countries – including Australia, Canada, New Zealand, South Africa, UK, and USA – were nominated for the award.
nbn.org.il
Greater Portland Hillel to get Ezra Fellow
Hillel International, the largest Jewish campus organization in the world, is expanding its Ezra Fellowship in the coming school year to 15 new campuses, including Greater Portland Hillel. Ezra Fellows are young professionals with a passion for Jewish education who, through the full-time, paid fellowship, receive up to three years of training in pluralistic Jewish education, including seminars in experiential Jewish education and professional career coaching. The fellowship is still in the hiring phase.
While working as Hillel professionals on campus, Ezra Fellows learn to infuse their Jewish knowledge into day-to-day programs and interactions, including informal conversations with students, organizing weekly Shabbat dinners, or launching new educational and outreach programs.
"Ezra Fellows bring Judaism off the page and into the everyday life of their campus communities. They learn innovative ways to bring students to a new appreciation of what it means to be Jewish in the 21st century and show them why their Jewishness is something to celebrate," said Laura Yares, Director of Educational Research and Innovation at Hillel International.
The Ezra Fellowship is supported in part by the Maimonides Fund.
hillel.org/fellowships | pdxhillel.org
Maimonides Jewish day school earns pre-accreditation
Maimonides Jewish Day School (and its preschool, The Gan) is just steps away from full accreditation. The private school in the heart of Jewish Portland recently received pre-accreditation status from the only national Jewish accrediting agency, National Accreditation Board of Merkos L'Inyonei Chinuch.
For the pre-accreditation process, Rabbi Nochem Kaplan, chair of the New York-based agency, spent time at Maimonides and ran the school through a 50-point checklist to ensure school readiness. For example, the school demonstrated how it individualizes educational programs to meet students' needs and positively impact their learning.
The next step is a self-study, which entails a complete introspective review, including the school's administrative function, educational opportunities, and students' social and emotional development.
Additionally, a provision of the 19 national and regional accrediting agencies for private schools allows schools to seek dual accreditation. Maimonides has chosen this option via the Middle States Association of Colleges and Schools Commissions on Elementary and Secondary Schools. Founded in 1985 by Rabbi Moshe and Devora Wilhelm with only a handful of students, the school now educates more than 100 children in preschool through 8th grade.
Principal Rabbi Shneur Wilhelm said receiving pre-accreditation was part of the school's long-term plan.
PortlandJewishSchool.com
Salem nonprofit Yismehu closes
After seven years of providing accessible Jewish learning to blind and print-challenged individuals, Yismehu closed its doors on April 30, 2017.
Yismehu, a Salem-based nonprofit organization, was founded by Temple Beth Sholom member Joan Myles to provide free Jewish learning to blind and print-challenged students nationwide. Since then more than 100 students from around the world enrolled in Yismehu's distance-learning programs.
"Naturally I wish Yismehu could persist in its valuable work, but my heart abounds with gratitude for the light we have been able to shine on blindness issues," says Joan. "Our imaginative spark has opened the way for dozens of students to participate in Jewish learning, even as we enabled them to move beyond their sense of isolation.
"Yismehu has brought together an amazing group of individuals – as volunteers, students and donors – and every one of them has demonstrated sincere and passionate commitment to achieving full participation of print-challenged persons in Jewish community life. Together, we have watched Yismehu's process succeed again and again as students moved from learning to read Hebrew to becoming more involved in their local shuls."