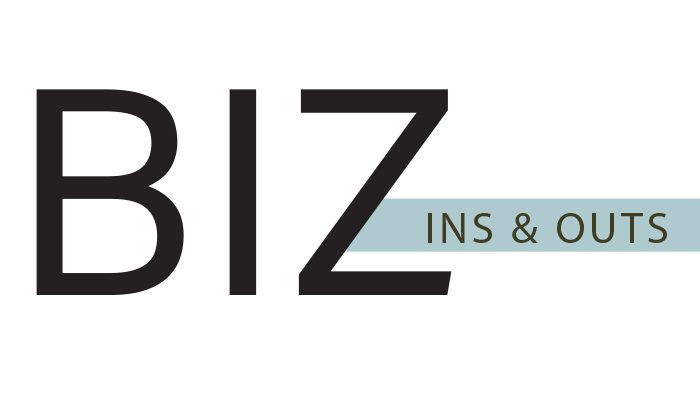 Gee Automotive buys Tonkin Dealerships
Ron Tonkin Dealerships has been acquired by Spokane-based Gee automotive Companies.
The Tonkin family has a long history of involvement in Portland's Jewish community. Tonkin dealerships co-president Ed Tonkin currently serves as chair of the Jewish Federation of Greater Portland.
"Under Gee ownership, the trusted Tonkin brand, service and community commitment will continue –and all Tonkin employees' jobs, pay and benefits are secure," says Ed Tonkin.
"Since its founding in 1983, the common theme in all of the Gee Automotive operations has been 'families serving families' – a value shared by the Tonkin family, which has been providing Portland families with cars for more than 50 years," says CEO and Dealer Principal Ryan Gee. This acquisition expands Gee Automotive's presence in the Portland market where Gee currently owns and operates Gresham Subaru. The acquisition adds Tonkin's 21 Portland-area dealerships to Gee's roster.
Brad Tonkin, co-owner of Tonkin Dealerships, will remain on as platform president. Tonkin dealerships will retain their current names, as will Ron Tonkin Field, home to the Hillsboro Hops.
"I am excited to help shape the future of the Tonkin brand under Gee's leadership," says Brad Tonkin.
geeautomotive.com | tonkin.com
New Shlichah to Work with Teens, Young Adults
Timna Rockman, 26, arrived in Oregon at the end of December to serve as an Israeli shlichah (emissary) in Portland.
The position, which runs through May, was created through a grant of the Jewish Federation of Greater Portland awarded to StandWithUs. Timna will be working mostly with Jewish teens and occasionally with young adults on the Portland State University campus. She will also be a frequent speaker at public high schools in the greater Portland area.
Timna was born and grew up in a suburb of western Jerusalem. She is the youngest child of four. Her mother grew up in the United States and moved to Israel after college.
As a teenager, Timna was involved in the Tzofim – the Israeli scouts program. In Israel, the Tzofim scouting program is quite popular, and older scouts take on serious leadership roles. Timna managed more than 500 younger Israeli scouts.
After high school, Timna served in the Israel Defense Forces. As an infantry commander in the IDF, she trained recruits and taught them military conduct and the IDF ethical code. Timna is still a sergeant in the IDF reserves.
In addition to her college studies at Ben Gurion University, Timna runs a women's empowerment scholarship program that brings together young Jewish and Arab Israelis through sport. Timna is also dedicated animal rights advocate and volunteers as a trainer for guide dogs for the blind.
To schedule a program with Timna, contact JFGP Community Relations Director Bob Horenstein.
bob@jewishportland.org | 503-245-6496
David Schizer New CEO of "The Joint"
Effective Jan. 1, David Schizer is the new CEO of the American Jewish Joint Distribution Committee, the world's leading Jewish humanitarian assistance organization. Schizer is dean emeritus of Columbia Law School. He succeeds Alan H. Gill following an extensive global search conducted by executive search firm Spencer Stuart.
A seasoned leader in the Jewish community, Schizer is on the board of the 92nd Street Y and Ramaz School, president of America's Voices in Israel and co-director of Columbia's Center for Israeli Legal Studies. He holds undergraduate, graduate and law degrees from Yale University. He clerked for Associate Justice Ruth Bader Ginsburg of the U.S. Supreme Court and Judge Alex Kozinski of the U.S. Court of Appeals for the 9th Circuit.
"Although I am part of an incredibly fortunate generation of American Jews, I am named for a grandfather who fled pogroms and political upheaval in Ukraine. Every Jewish family has a history of poverty, religious persecution or violence – the only difference is how long ago it was," says Schizer. "In these difficult times, JDC's work has never been more important, and I am proud to be a part of it."
Schizer and his wife, Meredith, reside in New York with their three children.
Tech Talks Spotlights Success of Olim in Startup Nation
Nefesh B'Nefesh, together with the Tel Aviv Yafo Municipal Department for Immigration Absorption, hosted more than 200 people Dec. 12 at the first event in a new series, "Tech Talks: Innovation in the Startup Nation."
The event featured five of the leading and emerging voices in the Israeli tech ecosystem. The panel of speakers spanned the spectrum of the tech ecosystem, representing both entrepreneurs and funders, most of whom are olim (immigrants to Israel) themselves. The panel began with a chat between Michael Eisenberg, equal partner at Aleph VC, and Ilan Regenbaum, a lone soldier currently serving as the head of business development in the Israeli Air Force's Innovation Department and involved in the early-stage investment fund, Elevator Fund. Lone soldiers are olim serving in IDF with no family in Israel.
This was followed by talks from Devorah Mason, COO and CFO of Voiceitt, and Moe Mernick, who runs business development at Hometalk. Sivan Ya'ari, founder and CEO of Innovation: Africa, closed the event with her remarks on her innovation and empowerment of communities, both in Israel and the developing world.
The event provided olim with a chance to network with people in the tech industry and highlight the various ways in which they can contribute to the Startup Nation. The programming is facilitated in cooperation with Israel's Ministry of Aliyah & Immigrant Absorption, The Jewish Agency for Israel, Keren Kayemeth Le'Israel and JNF-USA.
Tech Talks is an example of Nefesh B'Nefesh's expansion in post-Aliyah programming to help new immigrants acclimate, integrate and thrive in Israel.
Biz Ins & Outs submissions
Oregon Jewish Life welcome submissions of news items for our Business Ins & Outs column. Please submit a brief writeup (up to 200 words), contact information (phone, email and/or website) and a photo of the person or product (attached jpg at largest available size). Submissions should be sent to Editor-in-Chief Deborah Moon at deborah.moon@ojlife.com by the 10th of the month for inclusion in the next month's issue.