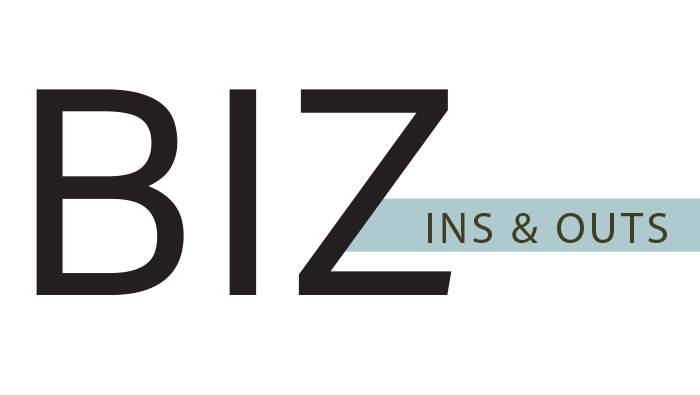 JFCS Welcomes New Lifeline Services Assistant
Jewish Family & Child Service has appointed Karen Abrams to the position of Lifeline Services assistant. Karen will provide client and administrative support to the Lifeline Services programs Emergency Aid, Holocaust Survivor Services and Partners for Independence.
Her professional career has centered on health care, hospice and human services in state government and nonprofit organizations. She has played an integral role in helping to establish multiple health care facilities and has also enjoyed a successful career as a communications professional.
Karen holds a B.A. in psychology of health and healing from Naropa University, with a concentration in health care administration. In addition, she holds an M.S. in management from Antioch University New England, with a concentration in marketing health care and hospice services.
A northern New Jersey native, Karen knew she was "home" after she first landed in Portland years ago on a summer break from college. After a long hiatus, Karen returned to Portland in 2010 and is elated to be serving the Jewish community once again and the community at large.
kabrams@jfcs-portland.org | 503-226-7079, ext. 126 | jfcs-portland.org
Rabbi Rafi Shenk Joins Oregon Kosher
Rabbi Rafi Shenk, from Atlanta via Baltimore, is the newest member of the Oregon Kosher team. Rabbi Shenk will be a "rabbinic field representative," working with a growing number of companies seeking kosher certification in the Pacific Northwest.
"Rabbi Shenk has shown a tremendous aptitude for practical application of halachah, which is the name of the game in kosher supervision," says Rabbi Dov Chastain, the Oregon K's rabbinic administrator. "He also has kosher training from the Star-K, a highly regarded and reputable national kosher agency."
A Georgia native, Rabbi Shenk studied in yeshivas in Atlanta, Baltimore and Israel, and also holds a Master of Education from Johns Hopkins University. In addition to his professional skills, he plays drums and guitar and composes music.
He says he and his wife, Aviva, a kindergarten and first-grade teacher at Maayan Torah Day School, were drawn to "the warm, welcoming community" in Portland.
Rabbi Shenk will be something of a generalist, visiting facilities ranging from distilleries to coffee companies to dairy factories.
"More and more Northwest companies are seeking kosher certification, as interest in kosher supervision grows both nationally and locally," notes Rabbi Chastain. "In addition, many Oregon companies are looking to expand their markets nationwide, and kosher supervision gives them another avenue toward gaining shelf space against their competitors."
rrs@oregonkosher.org | oregonkosher.org
Maimonides Adds Staff Members
Rivka Schechter has joined the teaching staff of Maimonides Jewish Day School as Judaic studies teacher for the upper grades. Morah Rivka comes to MJDS after relocating to Portland from Brooklyn, NY, where she was the program coordinator for Ohr HaLimud's Bais Yaakov School. She also provided educational therapy for students with dyslexia and ADHD in her private practice. While at Ohr HaLimud, she adapted the Orton-Gillingham approach to the teaching of Hebrew reading. Schechter has taught both general and Judaic studies for schools in the United States, Israel and Thailand.
"I am excited to be spending more time in the classroom," she says. "After several years working in school administration, I missed the satisfaction that only comes from classroom teaching."
Additionally, Shelley Sanders joins the MJDS faculty as assistant principal. Working in partnership with the leadership and staff, she will nurture social, emotional and cognitive skills as well as helping to develop children's ethical characters.
She has lived and worked in the Portland area for many years and raised her children here.
For the past six and a half years she was a program area supervisor for Head Start in Washington County. Prior to that, she spent 10 years as the early childhood education director at Congregation Beth Israel.
"I believe childhood is a time for exploration and experimentation," she says. "As an educator I am committed to providing quality educational support by building a strong foundation for learning, setting clear boundaries and establishing achievable goals for all students at all ages and stages."
"The addition of Rivka Schechter and Shelley Sanders to the Maimonides staff, along with general studies teacher Leah Wegner is a sign of the commitment MJDS has to continually improving its organization and meeting the educational needs of all its students," says MJDS Principal Rabbi Shnuer Wilhelm.
Maimonidesjds.org | 503-977-7850
Wine Spectator Magazine Praises Israel's Wines
Israel's wines are featured (and praised) in the cover story of Wine Spectator magazine's Oct.15 issue, which hit newsstands in September.
The piece titled The Wines of Israel examines how fine wine production is now part of a rich cultural tapestry as a generation of modern-minded winemakers explore what is possible on their arid land.
Wine Spectator also reviews more than 100 Israeli wines for a list of the country's best bottles, and provides an in-depth guide to the country's top wineries, the best restaurants and lodgings. Additionally, a new video posted at WineSpectator.com takes a look at the history of wine in Jewish life.
"Following a boom beginning in the early 2000s, driven by Israelis' search for quality from their native land and by a dawning appreciation for its wines in both Europe and America, the wine industry in the Jewish state is transforming at a rapid rate," writes Kim Marcus in the main feature.
In a companion piece, Touring Israel's Wine Country, Itay Gleitman writes: "A millennium and a half ago, the land that is modern-day Israel was renowned for its wine. The numerous ancient wine presses still being discovered today demonstrate how great the demand was for wine from this part of the world. …
"And the local wines have never tasted better."
OJCF's New Socially Responsible Investment Pool
Today, more and more people are looking for more than just strong monetary returns on their investments. People are choosing to invest based on personal values that will have a positive impact around the world as well as lead to growth of investments. In response to this growing trend, the Oregon Jewish Community Foundation now offers a Socially Responsible Investment Pool for its Donor Advised Fund holders and Partner Organizations.
"OJCF is excited to add an SRI pool to our current investment options," says Executive Director Julie Diamond. "Over the last several years, we have had both individuals and organizations express interest in this type of investment, and we are pleased that we can now provide this new service for our community."
The SRI pool was evaluated and approved by OJCF's Investment Committee and Board of Trustees. The balanced pool is structured to provide long-term competitive financial returns as well as positive social impact. The investments that comprise the pool have been screened to meet certain environmental and social governance criteria.
ojcf.org | 503-248-9328
Society For Humanistic Judaism Names New Exec
The Society for Humanistic Judaism, the congregational arm of the Secular Humanistic Judaism denominational movement, has installed Paul Golin as executive director. He is a nationally known writer, speaker, advocate and consultant on some of the most important issues facing the organized Jewish community today, including intermarriage, outreach, engagement and inclusion.
Founded more than 50 years ago, Secular Humanistic Judaism embraces a human-centered philosophy combining rational thinking with a deep connection to Judaism and its culture. Humanistic Jews celebrate Jewish holidays and life-cycle events such as weddings and bar and bat mitzvahs with inspirational, non-theistic ceremonies that draw upon but go beyond traditional liturgy. SHJ-affiliated congregations provide a welcoming space for atheistic and agnostic Jews and their family members of all backgrounds in which members can express and celebrate their Jewish cultural identities.
Golin articulates his goal of growth for humanistic Judaism: "Obviously my top priorities are to help grow the membership in the locally affiliated communities and to cultivate more financial resources for SHJ's work. But I'm also thinking about a deeper kind of growth, and that is personal growth, mission growth, and growth in meaning and impact. How does Secular Humanistic Judaism improve people's lives or help people improve the world?"
The Portland affiliate congregation of SHJ is Kol Shalom, Community for Humanistic Judaism. 503-459-4210 | info@kolshalom.org | kolshalom.org | paulgolin@gmail.com
Shongolulu Creates Fashion For A Cause
With the slogan "saving wildlife with style," a multinational team of entrepreneurs recently launched the fashion company Shongolulu with the goal of raising awareness and resources to protect endangered species and their habitats. The company donates 10% of its profits to nonprofit organizations that work in wildlife conservation around the world.
"As the most dominant species in the world, it's our responsibility to take care of and save the other species," says Shongolulu co-founder Oz Laniado, who grew up in Israel and now lives in southern California.
The company designs, manufactures and sells socks, scarves and hats through its website. Some of the colorful merchandise features images of endangered species such as lions, rhinos, elephants and cheetahs.
The multinational team includes co-founders from Israel, Africa, Europe and the United States. They currently have a partnership with Wildlife Alliance, which works primarily in Southeast Asia, with plans to support wildlife conservation organizations on every continent.
The name Shongolulu is derived from "shongololo" – the Zulu word for millipede. Co-founder Adam Schechter says they replaced the "o's" with "u's" because "our mission is nothing without every one of you. It's about unity and growing this movement until we have a million feet marching."
shongolulu.com
Biz Ins & Outs submissions
Oregon Jewish Life welcome submissions of news items for our Business Ins & Outs column. Please submit a brief writeup (up to 200 words), contact information (phone, email and/or website) and a photo of the person or product (attached jpg at largest available size). Submissions should be sent to Editor-in-Chief Deborah Moon at Deborah.moon@ojlife.com by the 10th of the month for inclusion in the next month's issue.