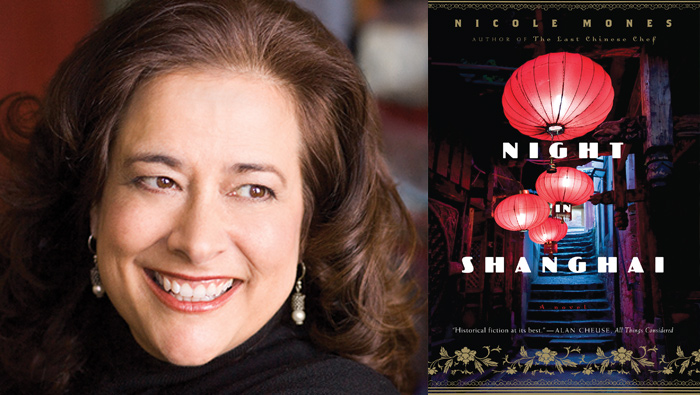 The annual Portland Jewish Book Month celebration has been expanded this year to reach beyond one book and one month.
Events stretch from Nov. 3 into next April, with most events occurring in November and March. Now in the fifth year with Marge Congress leading the effort, this year's program theme is Many Stories, One Community: Portland Jewish Book Celebration.
A full schedule of events will appear in the November issue of Oregon Jewish Life in honor of National Jewish Book Month, which is observed during the month preceding Hanukkah and is coordinated nationally by the Jewish Book Council.
For our readers' planning purposes, this month we share the programs occurring in early November.
The celebration begins the first week of November when Portland gets a visit from Nicole Mones, author of Night in Shanghai, a historical novel about the black jazz musicians who found freedom from racism in 1930s' Shanghai, to which Europe's Jews were also fleeing.
After launching a textile business, Nicole visited China in 1977 and traded textiles with that nation for 18 years before she turned her knowledge of China into award-winning novels. Night in Shanghai, The Last Chinese Chef, Lost in Translation and A Cup of Light have received multiple awards, including the Kafka Prize (the year's best work of fiction by any American woman) and the Kiriyama Prize (finalist; for the work of fiction that best enhances understanding of any Pacific Rim culture).
From 7 to 8:30, Nov. 3, Nicole will be at the Mirabella Tower, 3550 SW Bond Ave., for a program sponsored by Congregation Beth Israel and the Mittleman Jewish Community Center. The multimedia presentation will describe the jazz age in Shanghai as well as the story of Ho Feng-Shan, who saved thousands of Jews trying to escape Austria.
The next night she will be at the Hillsdale Library (1525 SW Sunset Blvd.) for a Pageturners Author Visit. She will read from Night in Shanghai and meet audience members from 6:30-7:45 pm.
Her Portland visit concludes Nov. 5 with an educational, multimedia presentation of China during the Holocaust. Nicole will be at the Shute Park Library (Community Room), 775 SE Tenth Ave., Hillsboro, from 6:30-8 pm for a program presented by the Hillsboro Community Senior Center and Hillsboro Public Library.
The celebration's jazz theme continues the next week when the Oregon Jewish Museum and Center for Holocaust Education screens the film "Frank's Song," which is about Frank Wesley, a local Holocaust survivor and jazz musician. The film will be shown in OJMCHE's cinema (1953 NW Kearney St., Portland) at 7 pm, Nov. 12. Cost is $10; OJMCHE members, $8; or students, $5.
503-260-6667 | oregonjcc.org