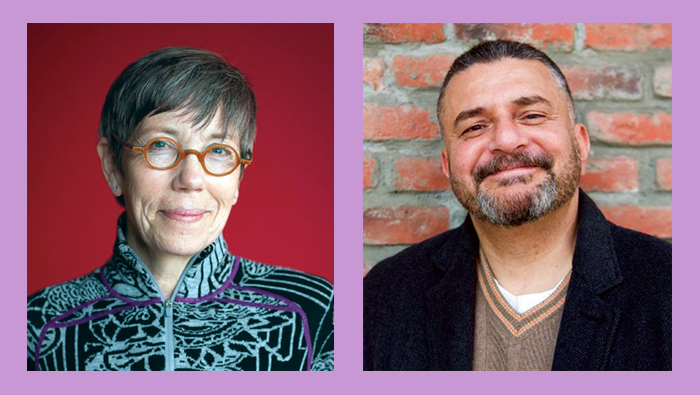 The Table|Room|Stage new play development program at Artists Repertory Theatre is accepting submissions for the new Oregon Play Prize through Jan. 31. This is a rare opportunity for an Oregon playwright to win a commission, work with a theater on play development and receive a first full production of his or her work at Artists Rep.
The Oregon Play Prize is a $10,000 commission for a new play written by an Oregonian. The playwright will be provided support in script development with space, consultations and readings, and the play will be produced by Artists Rep when it is ready.
The play must be written by a resident of Oregon. Scripts may be in any stage of completion, from a well-developed idea to a completed draft, but must be unproduced. Plays must be submitted to Artists Rep by Jan. 31, 2016. A panel of Artists Rep staff and volunteers will read all submissions and select three finalists. Descriptions and writing samples of the finalists will be posted on the Oregon Play Prize webpage (artistsrep.org/explore/table-room-stage/oregon-play-prize) in late spring 2016. Oregonians will vote for the one they most want to see produced, and the prize will be awarded in summer 2016. The timeline to production will depend on the readiness of the project. Complete submission guidelines are posted on the website.
"We're excited to read the work of playwrights from all over Oregon," says Luan Schooler, Artists Rep Director of New Play Development and Dramaturgy. "The process we've created for the Oregon Play Prize will level the playing field so that an unknown writer has the same chance as a playwright who has already enjoyed successful productions. By involving the public in the final selection, we're all embarking on a big adventure together."
In August 2014, Artists Rep received a $125,000 Oregon Community Foundation "Creative Heights" grant to establish a robust new play development program that will create opportunities for local and national playwrights, ensure that underrepresented voices are heard on stage, and establish Artists Rep and Portland as an engine for new play development.
T|R|S is a two-year pilot program that will commission eight new plays including the Oregon Play Prize.
With the T|R|S program, Artists Rep will offer commissions to eight playwrights over the next two years to start a new play, to finish one already begun or to revisit one that hasn't yet been fully realized. Artists Rep is committed to offering women, writers of color and writers of work for young audiences a place at the table. The inaugural commission of T|R|S has been awarded to Yussef El Guindi for the completion of his play about the immigrant experience, "The Talented Ones." This play will be read and workshopped at Artists Rep during the current season.