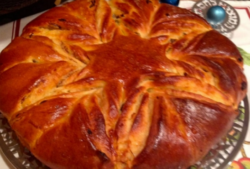 Apple-Filled Star Challah
Family and guests will ooh and aah over this beautiful Rosh HaShanah challah, which tastes as good as it looks!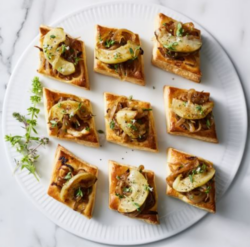 Caramelized Onion and Apple Tarts with Gruyère and Thyme
Every holiday celebration needs an easy and elegant appetizer to keep guests satisfied until the main event. This recipe from Chef Justine Kelly is just the thing: simple, pretty and delicious, with caramelized onions, apples and grated Gruyère cheese atop store-bought puff pastry.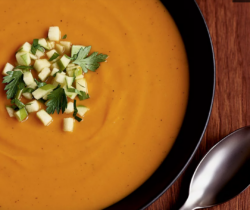 Sweet Potato and Apple Soup<
Simple and delicious soup with a little spice to warm your soul.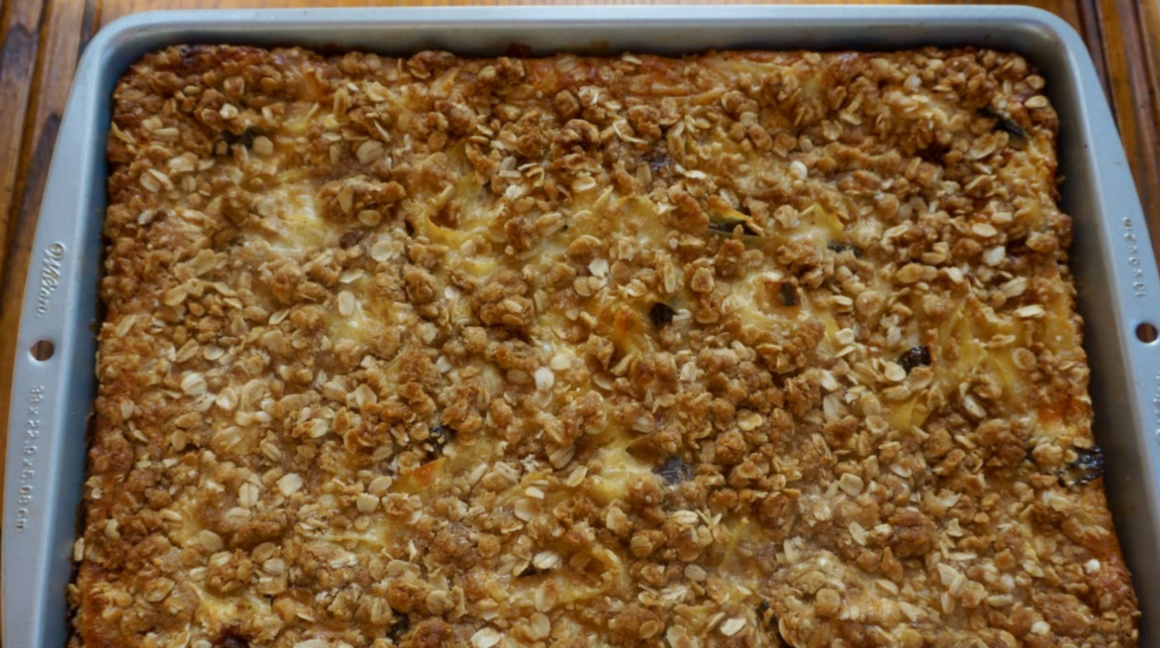 Apple Pie Kugel
Classic apple kugel that tastes almost like a perfect autumn pie.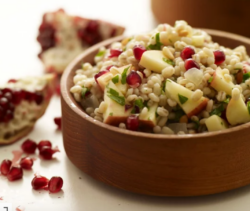 Pearled Barley Salad with Apples, Pomegranate Seeds and Pine Nuts
A grain-based side dish that combines the flavors of the season. The salad without the pine nuts can be refrigerated overnight. Bring the salad to room temperature before serving.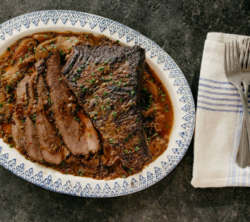 Apple Cider Brisket
This slow-cooked brisket, flavored with apple cider and maple syrup, embraces Rosh Hashanah food traditions and, best of all, can be enjoyed at any time of day.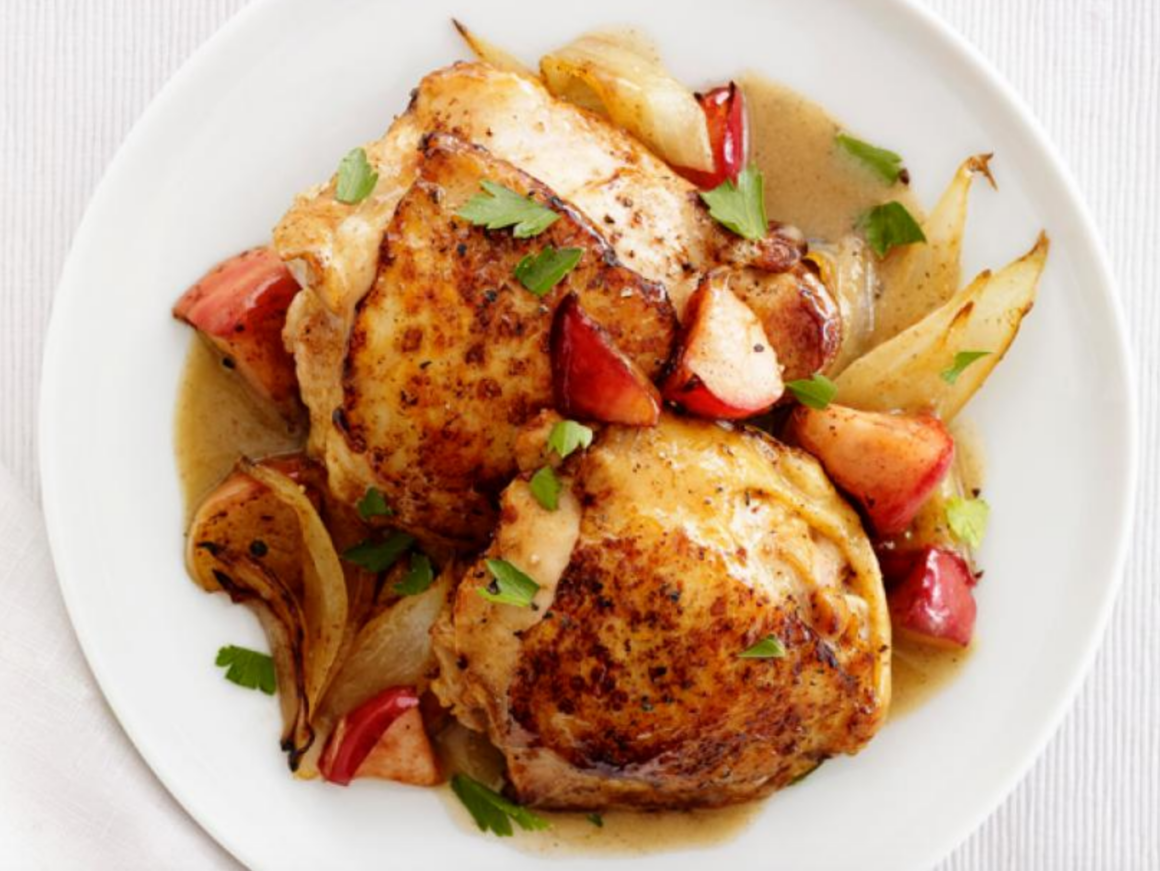 Honey-Mustard Chicken and Apples
Chicken thighs cook up tender with the added sweetness of apples and honey.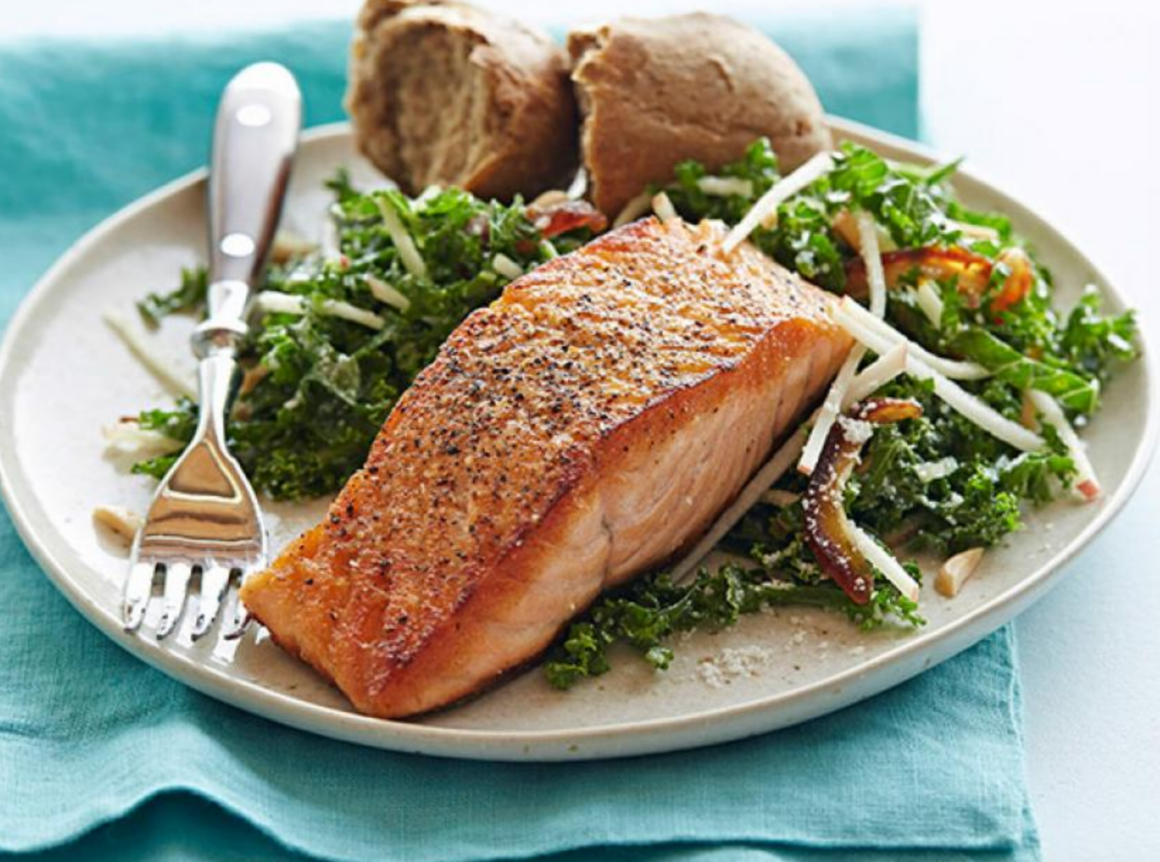 Pan-Seared Salmon with Kale and Apple Salad
The star of this dish is the kale salad. It's crunchy, tangy and sweet! Oh, and the salmon is also tasty!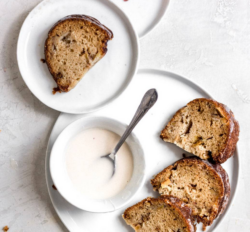 Apple Bundt Cake with Spiced Honey Glaze
This apple bundt cake is so super moist! It has fresh chopped apples baked inside and is topped with a cinnamon spiced honey glaze.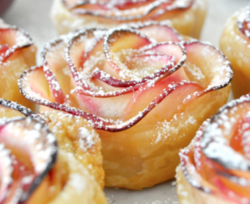 Apple Roses
This dessert tastes like apple pie and looks like a delicate red rose.