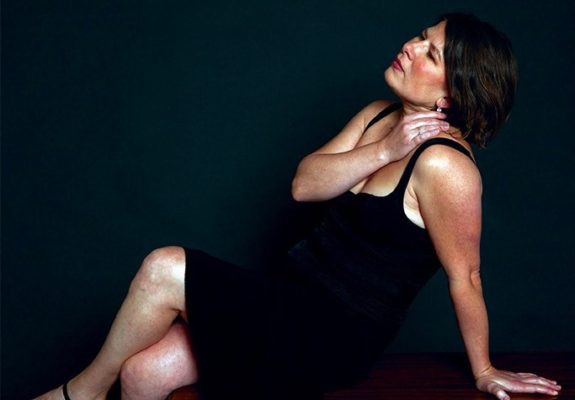 Portland jazz singer Anandi Gefroh hails from a long line of musicians. Her maternal grandmother, Nina, a classically trained singer, toured with the international production of "Fiddler on the Roof." Her mother, Rachel Faro, is a songwriter and producer, and her father is Nick Gefroh, a veteran jazz drummer and longtime local disc jockey. So it was only natural that Anandi would grow up to be an accomplished musician herself, one whom the Jazz Society of Oregon calls "a real deal jazz singer."
Anandi feels very much at home in the Portland jazz arena.
"I love Portland musicians, it really feels like a community to me," she says. "I definitely had an advantage since I've known a lot of people (here) since childhood."
Anandi's maternal grandfather, a Russian Jewish immigrant, was originally named Alex Magidienko. Anandi explains that this surname derives from the word "maggid," which suggests that her ancestors were rooted in Jewish mysticism.
Alex met Nina, Anandi's grandmother, in Duluth, MN.
Laughing, the singer says, "One of my favorite stories is when (my grandmother) talks about cute little Bobby Zimmerman, the neighbor's baby. That's Bob Dylan!"
Anandi has always been surrounded by music. She grew up listening to her father's vast collection of jazz albums (Nick co-hosts the weekly "Jazz Lives" program on KBOO) and was harmonizing folk melodies with her mother at age 10. By the time Anandi was in high school, she had already begun to make the rounds at Portland jam sessions. The singer boasts an extensive repertoire of jazz standards as well as original, R&B-influenced songs. When asked about her influences, she names Sarah Vaughan and Carmen McRae, but her mellifluous voice also draws comparisons to singers such as Carole King and Joni Mitchell. Anandi has released six albums, three of which focus on her original music. One of Anandi's songs, "Enough of You," has received more than 3 million hits on YouTube. All of Anandi's albums are available for purchase at CDBaby.com.
When asked about her songwriting process, Anandi says her method tends to be freeform.
"These days it usually comes when I hear a beautiful piece of music, and then lyrics come out of that," she says.
An avid listener, Anandi is always searching for modern takes on beloved jazz standards. One of the singer's current projects, the all-female band Nica's Dream, plays some of these arrangements at venues including The 1905 and Zarz on First (814 SW 1st Ave., Portland), where her modern jazz quartet will perform from 8 to 11 pm Jan. 27. Anandi says that in these settings, "I try to choose songs with more complex arrangements, a more modern treatment of familiar songs."
Anandi can also be seen in a duo performing at the Hotel Monaco on Southwest Washington (upcoming dates include Jan. 13 and 27). She has performed at the PDX Jazz Festival, the Rose Festival and Classic Pianos, among many other venues. To buy Anandi's CDs or to learn about where you can next hear her, visit anandi.com.