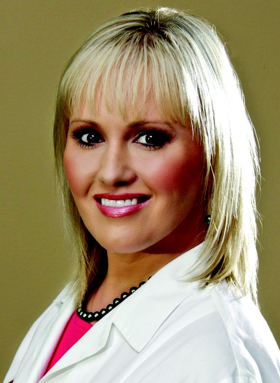 The fountain of youth includes inner health and wellness as well as outer health. Medicine is advancing at the speed of light, and it is hard to keep up on the latest recommended supplements, diet or food fad, and the best exercise regimen. What doesn't change over time is the fact that we all must age – at least chronologically. Optimal health is what we all seek, and everyone I know wants quality of life in their individual quantity of life.
One way to augment our health is to make sure we are replete in all of the essential vitamins, minerals and micronutrients. As science advances, we learn more and more about the crucial levels needed for peak health. In the last decade, researchers have learned a great deal about vitamin D and the
role it plays in our overall health. Vitamin D, often called the "sunshine vitamin," is a fatsoluble vitamin that can only be obtained via food; exposure to
sunshine combined with healthy kidneys; and supplementation.
In our sun-starved climate combined with an overall indoor lifestyle, it is nearly impossible to obtain the proper dose of vitamin D to maintain adequate levels from sunshine exposure alone. Likewise, virtually all of us will not consume enough vitamin D in our regular diet – for we would need to eat two large servings of fatty salmon or mackerel every day. Vitamin D is an essential vitamin that must be taken by mouth or produced in our skin by direct sunlight. In the Northwest, we are severely vitamin D deficient. We have known for decades that low levels of vitamin D are associated with low
bone density – or osteoporosis – and with poor dentition, hence the encouragement to "drink your milk."
What has recently been elucidated is how low levels of Vitamin D can significantly impact many other diseases and medical conditions. Vitamin D was discovered early in the 20th century by a Nobel Prize-winning chemist who made the link between lower rates of problems with bones (rickets in children) and the consumption of certain fats. Soon after its discovery, vitamin D was added to milk and dairy products. Subsequent to that, all then-known diseases related to inadequate levels of vitamin D began to fall. Presently, vitamin D is recommended to all ages – including children – and most of us need supplementation to achieve the right levels of this vital vitamin.
Medical research shows a strong association between low levels of vitamin D and psoriasis, type I diabetes, high blood pressure, asthma, muscle weakness, depression, flu, obesity and even certain types of cancer. It even appears that high levels of vitamin D can significantly slow the growth of breast cancer. Most physicians now routinely check a vitamin D level in our annual blood work, and make sure you know your numbers. I believe your
vitamin D level is as critical to know as your cholesterol.
When asked "How high should my vitamin D level be?" I suggest maintaining your blood level at the high end of normal, not the low end. My patients often ask me how much vitamin D should I take, and how should I take it? I recommend a liquid or gel caps of "D3," the most bioavailable form of the vitamin, and have my patients take as much daily vitamin D as needed to optimize their levels.
I recommend that my patients get 10 minutes of daily, direct sunlight to their body as often as possible. Ironically, use of sunscreen can drastically diminish the production of vitamin D from exposure to UV light! So, it is important to leave some uncovered, exposed skin to soak up those rays. Of course, I recommend a zinc-based sunscreen for the face, neck, chest and hands. So, a little sun really is good for you. Your doctor said so.
Elizabeth VanderVeer, M.D., is a board-certified internist and president/medical director at VanderVeer Center. A native Oregonian, she is a fourth-generation doctor who has dedicated her practice exclusively to aesthetics for many years and specializes in nonsurgical cosmetic medicine.