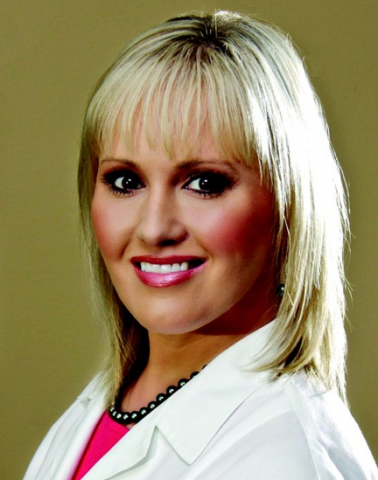 While your child is at summer camp, rejuvenate yourself by exploring yoga, massage or cosmetic medicine.
I have had the good fortune to live and work in New York City and on the West Coast. I am struck by the vast differences in youth summer camp traditions from coast to coast. In the East, my in-laws sent their sons – my nephews – away to camp for the entire summer from age 8 through high school. At the time – childless and footloose and fancy-free – I did not appreciate the costs and benefits of this extended period away from your children.
I started my own family many years later in Oregon. On the West Coast, we seem to have much shorter programs and traditions. Our children attend an overnight camp for just one to three weeks of the summer. The rest of the summer is spent with the pleasure and pressure of having children out of school and in need of stimulation and activity. It wasn't until I had my own children that I really understood these differences in summer camp. I also learned that planned time away from your children can ultimately be good for parents and the whole family.
So, how do you use your "vacation" from parenting? If you have only a short time, as I do, I suggest you plan new activities for yourself. This year, avoid the to-do list of chores, and give yourself permission to "go off the grid." Schedule a little outer rejuvenation. Your self-designated down-time is the perfect time to invigorate, restore and balance your mind, body and soul. Summer is a wonderful time to experience new services, activities, classes and more. Rather than vowing to commit to a lifetime of yoga, try taking one or two (different) classes. Never had a massage or facial? Give it a try with a local practitioner. Considering Botox? Want to remove a brown spot? Summer is the perfect time to "test before you invest." Make the time for that rejuvenation consultation you have been putting off for years. In short, give yourself permission to take a little camp time for yourself.
Many patients mistakenly believe cosmetic medical care cannot be done during the summer months due to sun exposure, travel plans, social commitments or time constraints. Fortunately, whether you have a little time or a lot, a small budget or a generous allowance, you can accomplish an immense amount of restoration during this time. Chemical peels are one of the most popular procedures performed during the warm months. A modern-day chemical peel can be both very effective and subtle. Due to advancements in our understanding of the skin and how it can be effectively "peeled," you no longer have to suffer intense side effects and prolonged redness and discomfort. Medical peels vary in strength, purpose and ingredients, so they should always be tailored to your skin type and only received after a consultation in a physician's office. A good peel can make your skin look years younger.
Other gold-standard treatment options include the world's top two cosmetic procedures – Botox cosmetic and dermal fillers. These quick, highly effective and satisfying procedures can take years off your appearance and instantly give you a refreshed look. Just as it matters whom you choose as your provider of medical care, it really does matter where you go to receive cosmetic treatment. Globally, Botox has a 97% satisfaction rating after treatment. I can tell you from personal experience that you feel and look more refreshed after this treatment. Dermal fillers, such as Juvéderm, Restylane and Radiesse, can add instant youthful volume to your face. You can even have a filler facelift with a combination of these injectables. Experience and artistry are paramount to your outcome, and this is absolutely not a time to bargain shop for your face. When performed correctly, everyone will notice your improved appearance, but no one will know what you've had done.
By partnering with a trusted professional in any of these services, you can not only slow down the clock, but also turn it back a few years – or decades. Whether you have just a week or three months, you can start, continue or step up your rejuvenation program and add new life and energy to your year. Results-oriented services and procedures can have a large payoff long after your camper has returned home. So, when your excited camper steps off the camp bus with a bag of dirty laundry and a sleeping bag suitable for the trash bin, you will look rested and refreshed.
Elizabeth VanderVeer, M.D., is a board- certified internist and president/medical director at VanderVeer Center. A native Oregonian, she is a fourth-generation doctor who has dedicated her practice exclusively to aesthetics for many years and specializes in nonsurgical cosmetic medicine.