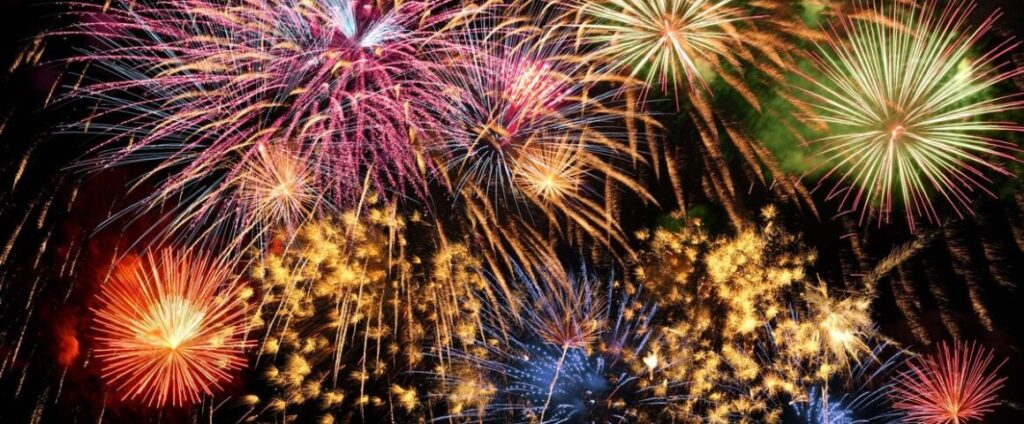 The Fourth of July is one of those summer holidays synonymous with large crowds gathering to swim, eat and watch fireworks. Unfortunately, this year due to COVID-19 those celebrations look a little different. Most of the region's popular Fourth of July events have been canceled due to virus concerns and restrictions on large gatherings. You can  stay in the  comfort of your home and watch online – something we are all too familiar with these days. Have a safe and healthy Fourth!
LOCAL VIRTUAL EVENTS
Clark County 4th. Fireworks at 10 pm. A live televised fireworks display. No in-person viewing allowed. Details available at  clarkcountyfourth.com. The event can be watched live on KPTV – FOX 12 Oregon.
Blues Fest Broadcast. 9-11 pm. Tune in and turn it up as KOIN 6 hosts a two-hour July 4th TV special celebrating some of the most memorable performances from the Waterfront Blues Festival, capped off with a replay of the awe-inspiring fireworks show over the Willamette River. From the comfort of your living room, the KOIN team (and special festival guests) will have you reliving some of the magical musical moments from the Waterfront.
NATIONAL VIRTUAL FOURTH EVENTS
A Boston Pops Salute to Our Heroes. 5-8 pm. The program spotlights some favorite moments from recent Boston Pops Fireworks Spectacular Broadcasts including performances by Melissa Etheridge, Andy Grammer, Arlo Guthrie, Queen Latifah, Rita Moreno and many more. Available on cable/satellite and streaming services and on Bloomberg Radio.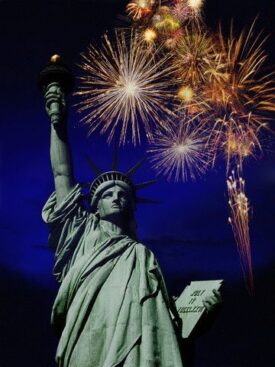 July 4th with the National Archives. For 50 years, the Archives has celebrated the founding of the United States that includes a traditional reading ceremony of the Declaration of Independence on the Museum steps. This year, the National Archives will lift the words of the Declaration of Independence off of its well-worn parchment and bring them to homes across the country online, while providing a host of educational activities for the whole family.
Macy's 4th of July Fireworks Spectacular. NBC's presents the 43rd annual Macy's 4th of July Fireworks Spectacular returns for a night of sparkling skies and music stars. Co-hosted by Derek Hough and Ciara, this year's show will feature the biggest names in music — Luke Bryan, Khalid, Maren Morris and Brad Paisley — followed by an unparalleled barrage of color, light and sound, live from the Brooklyn Bridge. Viewers can expect more than 70,000 shells, in 28 colors, and effects from the bridge and four nearby barges. To view the 25-minute display,  just tune into our local NBC station, 12 News, stream the show live either on NBCNewYork.com, or use the NBC mobile app by entering your cable provider information. 

PBS Presents A Capitol Fourth. Tune in to Arizona PBS (8.1) from 7 to 9:30 pm on the 4th of July for a nation-wide celebration of America's 244th birthday. This all-star salute will feature coverage from 20 cameras positioned around Washington, D.C., ensuring viewers are front and center for the greatest display of fireworks in the nation. For additional Independence-inspired activities, including the American History Quiz and 4th of July coloring pages, streaming fireworks displays, visit PBS.org.

Tour Museums and Historial Locations. While life under quarantine has become challenging in many ways, one thing that has improved for many of us is our access to museums. Institutions from sea to shining sea have thrown open their doors digitally, offering free online looks at their exhibits. This 4th, you can celebrate the holiday by delving deeper into the history of our country with virtual visits to NASA, the Smithsonian National Museum of American History, George Washington's Mount Vernon, and the Statue of Liberty, among others.