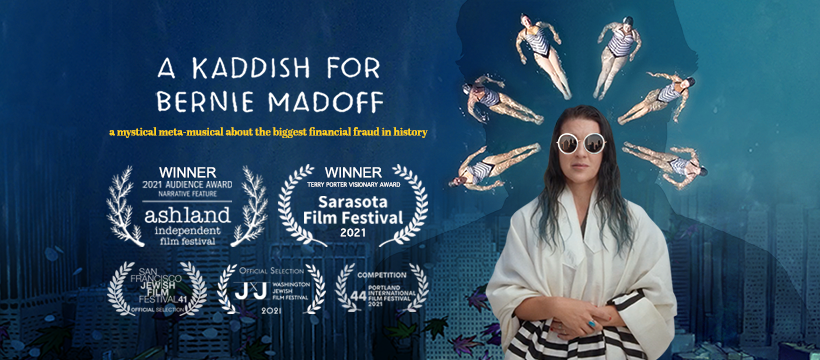 Tallinn Black Nights Film Festival (PÖFF) announces the line-up for Rebels With A Cause, an international competition program screening 14 feature films, alongside a short films competition that includes 13 entries this year, split across two programs.
Rebels With A Cause is PÖFF's showcase for challenging independent productions, offering new perspectives, mesmerizing visuals and vigorous storytelling. Some come from experienced masters of experimental forms, some are explosions of youthful imagination. All will leave a lasting impression. The features line-up includes seven world premieres and six international premieres this year. Both feature and short competitions will be judged by a jury composed of international film professionals announced next week.
Festival director Tiina Lokk shared her excitement regarding this year's films, "Rebels with a Cause is a program designed to surprise: some explode on the screen from the start and some creep up on the viewer with their charms. Each is an intoxicating artwork from a hugely talented director, here to shake up the cinema establishment. It was also a real surprise and honor that so many of the filmmakers chose PÖFF for their world and international premieres this year. We're sure PÖFF25's audiences will enjoy the same sense of adventure, excitement and revelation we felt experiencing these 14 films."
The short film selection often revels in the surrealistic, a reflection of the nonsensical world we live in, but also deals with many important and pressing issues of the day. They come from a mixture of new filmmakers who will lead the way in cinema over the coming years and more established talents, all in their own way, defying the traditional modes of filmmaking.
A Kaddish for Bernie Maddoff
Yes, it's a true story of greed and financial crime: one musician/poet/director Alicia Jo Rabins watched through her own window as an artist in residence in Wall Street. Her retelling of the tale in an astonishingly fresh hybrid meta-mashup of music videos, animations and real-life interviews. Read our cover story here.
Rebels with A Cause Features In Competition
Snowing Darkness / Uneori ninge cu zăpadă, alteori cu întuneric
Gabriel de Achim blurs fantasy, memory, real life and cinema, in a tangle of flashes back and forward, while actors appear in multiple roles. It's a puzzle of a film inside a film, frightening and heartbreaking at the same time, which comes to PÖFF25 as a truly fascinating world premiere.
Unprecedented
Another world premiere in Tallinn, Unprecedented focuses on Japanese youth in survival mode as the Corona pandemic takes its personal and economic toll. It's a bold, raw, provocative and, above all, fiercely honest portrayal of this on-going crisis and the – sometimes cathartic, sometimes unhealthy – mechanisms we find to cope.
Me & the Beasts
Nico Manzano's debut (where he also handles cinematography) alternates between hazy pop dreams and crisp indie realism, mirroring the personal and political, as a young musician faces both creative challenges and the complex reality of living in contemporary Venezuela.
Love is a Dog from Hell
Music also plays a central role in Khavn De La Cruz's hugely inventive and always entertaining punk opera, set somewhere between Manilla and Hell and shot on a bafflingly large collection of cameras. It's part photo-film, part secret Super 8 gig recording and all sensory overload.
On Our Way
Another first time director, Sophie Lane Curtis, starts both ambitiously and assuredly with a timeline that juggles plots inside plots, reality-bending cameo casting and a supernaturally surreal tale of creative coming together. Or falling apart? (Or both all at once.)
1000 Dreams
Marat Sarulu picked up the best director award at PÖFF in 2014 and we're delighted to welcome his return with the world premiere of 1000 Dreams. It's another expertly designed portal into a creative world of loneliness and love, with characters and viewer slipping in and out of dreams, reveries and harsh realities.
The Shape of Things to Come / Tiempos Futuros
Debutant V. Checa builds an intricate and noirish world in this semi-sci-fi tale of man-machine and father-son relationships. The Shape of Things to Come is the final world premiere in the Rebels with a Cause lineup this year.
My Parents' Divorce / Le divorce de mes marrants
Also embracing a thoroughly surprising musicality, first-time directors Romy Trajman & Anais Straumann-Lévy break decisively free of documentary traditions in this utterly honest and startlingly original exploration of deep-seated family ties and feelings.
Habitat
Chinese director Zhang Luoping's sophomore feature Habitat centres on a young music teacher who digs a bit too deep into the mysterious sudden death, by arson, of her husband. This vividly eye-catching and atmospheric thriller also has its international premiere at Black Nights.
The Shadow Hour
Screening as part of our Goethe-Institut Presents: New German Cinema programme, The Shadow Hour is a hugely inventive debut from Benjamin Martins. The true story of Jochen Klepper, a personal crisis, during the Third Reich, is told with sets and frame squeezing under the unimaginable pressure.
The Moths
Piotr Stasik's drama – part anthropological, part post-apocalyptic – follows a group of teens deprived of the internet and lost in the very real world. It's a powerful and insightful exploration of youth, stereotypes and survival. Stasik's first fiction film, following a number of award-winning documentaries, is an international premiere.
January
With a looping, absurdist narrative and a dark, snow-bound setting, Andrey Paounov's fiction debut January is an existential drama with a dash of horror context. It picked up a special jury prize while premiering at the Golden Rose Bulgarian Feature Film Festival and will also have its international premiere here at PÖFF25.
Zeria
In an intergenerational futuristic letter written to the first child born on Mars, complete with dry-iced model trains and some something-like-puppetry, Harry Cleven eulogises our home world in what must be one of the most distinctive author films presented in Rebels with a Cause or, frankly, any festival programme in 2021.
Rebels with their Shorts Programme 1
Sasha Svirsky's Berlin-premiering animation Vadim On A Walk opens the first programme, followed by Lefkamos, directed by Yorgos Tzikas – a talent to watch from the "Greek Weird Wave". How to Die Young in Manila is a strange but brilliant nightlife trip, before Yoakim Bélanger's female-focussed animation The Walk. Cassandra Bitter Tongue is an international premiere and the latest strident piece from actress/director Ana Moreia, who previously brought her debut Aquapark to PÖFF. Faeze Karimpour's They Were to Cross the River comes for its world premiere, a well crafted short, created at La Femis film school. Rounding out the programme is some (extremely) dark comedy in Babythump.
Rebels with their Shorts Programme 2
Polish post-apocalyptic animation Moon opens the second programme of Rebels shorts, followed by evocative, 16mm-shot Events Meant To Be Forgotten. Paisley Valentine Walsh's Eyeholes is a refreshingly experimental world premiere for PÖFF Shorts and marks Walsh out as one to watch. Serbia's Svetislav Dragomirović also world premieres the dark family drama Body Parts with us. Orthodontics premiered in Cannes and is quite the aesthetic surprise for an Iranian short. Our final Rebels short, from US co-directors David Kennedy and Ruby Baker, is suburban-coming-of-age-tale-done-very-right, Sucking Wind.