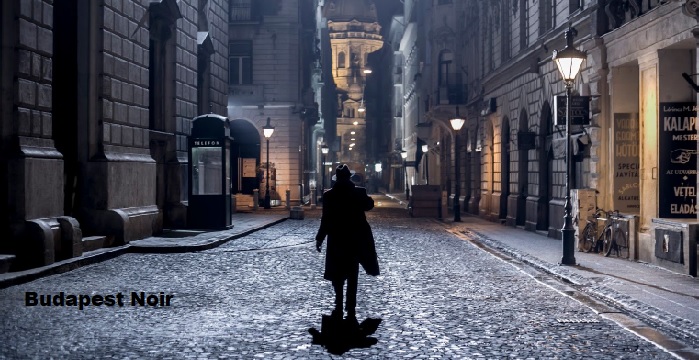 The 27th Annual Portland Jewish Film Festival will be June 16-30.
Founded in 1992, The Portland Jewish Film Festival, produced by the Northwest Film Center and co-presented with the  Institute for Judaic Studies, celebrates the diversity of Jewish history, culture and identity while speaking to the universal experiences and issues that confront all humanity.
The films screen at the Portland Art Museum's Whitsell Auditorium, 1219 SW Park Ave.
Please join us for a hosted opening night reception in the Portland Art Museum's André Stevens room. Sunday, June 16 at 5:30 pm.
Complete Film listings:
June 16 – Sunday, 7 pm
The Light of Hope
Spain, 2018
dir. Silvia Quer
A gripping film about perseverance in the face of extremity, The Light of Hope focuses on Elisabeth Eidenbenz, a young nurse at a maternity home in the South of France who became its director during the 1930s and 40s, saving over 600 infants of mothers fleeing the Vichy and Franco regimes. (96 mins., drama, DCP)
Trailer
June 17 – Monday, 7 pm
Budapest Noir
Hungary, 2018
dir. Éva Gárdos
This breakneck film noir thriller mines Budapest circa 1936 as a site of intrigue and geopolitical upheaval. The fascist prime minister turns up dead, but he's not the only one — crime reporter Zsigmond Gordon (Krisztián Kolovratnik) burrows always deeper to find out who killed a mysterious, beautiful young woman. (95 mins., film noir, DCP)
Trailer
June 18 – Tuesday, 7 pm
Dear Fredy
Israel, 2017
dir. Rubi Gat
In this beautiful and heart-wrenching documentary, we're introduced to Fredy Hirsch, an openly gay German Jew who became both head of the youth department in the Terezin Ghetto and built a daycare in Auschwitz before being killed in the Holocaust. (74 mins., documentary, DCP)
Trailer
June 19 – Wednesday, 7 pm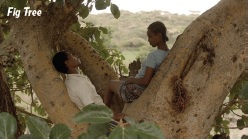 Fig Tree
Israel/Germany/France/Ethiopia, 2018
dir. Aäläm-Wärqe Davidian
Ethiopian-Israeli filmmaker Davidian tells the gripping story of Mina, a 16-year-old Jewish girl from Addis Ababa who must protect her Christian boyfriend, Eli, from being drafted into the brutal army of murderous dictator Mengistu Haile Mariam — with many obstacles in front of them. (93 mins., drama, DCP)
Trailer
June 20 – Thursday, 7 pm
Red Cow
Israel, 2018
dir. Tsivia Barkai Yacov
Yacov's debut feature poignantly tackles the uncertainty and confusion of youth in its story of Benny (Avigayil Koevary), a 17-year-old who becomes critical of her father's fundamentalism while exploring her newfound sexuality. (90 mins., drama, DCP)
Trailer
June 22 – Saturday, 8 pm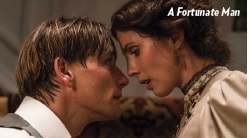 A Fortunate Man
Denmark, 2018
dir. Bille August
Academy Award-winning director Bille August's latest follows Per (Esben Smed), a young but driven man from rural 19th-century Denmark who moves to Copenhagen in search of a new life — and meets a charming Jewish woman, integrating himself into her family. (162 mins., drama, DCP)
Trailer
June 23 – Sunday, 4:30 pm
Heading Home: The Tale of Team Israel
US/Israel, 2018
dir. Seth Kramer, Daniel Miller, & Jeremy Newberger
Following years of middling performances, in 2017 the Israeli national baseball team finally qualified for the World Baseball Classic, fielding a team of players with a mostly tenuous connection to their Judaism. Banding together, the team represents Israel in the tournament while discovering the pride in playing for their country. (87 mins., documentary, DCP)
Trailer
June 23 – Sunday, 7 pm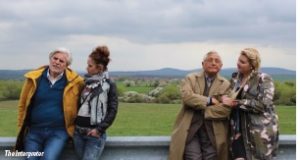 The Interpreter
Slovakia/Czech Republic, 2018
dir. Martin Šulík
Legendary Czech filmmaker Jiří Menzel ( Closely Watched Trains ) and seasoned actor Peter Simonsichek ( Toni Erdmann ) star in this odd-couple road movie that asks: can the son of Holocaust victims bring himself to translate for the son of a Nazi murderer while they travel together through Eastern Europe? (113 mins., comedy/drama, DCP)
Trailer
June 24 – Monday, 7 pm
The City Without Jews
Austria, 1924
dir. H.K. Breslauer
This prescient work, which follows the expulsion of Jews from Austria when the anti-Semitic Christian Social Party took over, was considered lost for many decades. Over the past several years, the film has been pieced together and restored by Film Archive Austria. (80 mins., silent drama, DCP)
Trailer
June 26 – Wednesday, 7 pm
Redemption
Israel, 2018
dir. Joseph Madmony & Boaz Yehonatan Yacov
Soft-spoken single father Menachem (Moshe Folkenflick) watches over his young daughter Geula (Emily Granin) after she's diagnosed with cancer. Menachem has a past as a lead singer, and he needs money for Geula's treatments—can getting the band back together answer his prayers? (104 mins., drama, DCP)
Trailer
June 27 – Thursday, 7 pm
93Queen
US, 2018
dir. Paula Eiselt
In the Hasidic neighborhood of Borough Park, Brooklyn, a group of women — led by the charismatic Rachel "Ruchie" Freier — band together to create their own EMT service, since the wives of the neighborhood can't be touched by men who aren't their husbands. (90 mins., documentary, DCP)
Trailer
June 29 – Saturday, 8 pm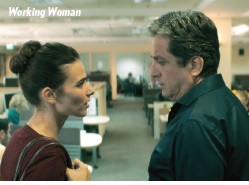 Working Woman
Israel, 2018
dir. Michal Aviad
Presented as an impossible choice, Aviad's piercing, staunchly feminist film follows Orna (Liron Ben Shlush), a working mother newly inaugurated into the world of high-end real estate. She faces a boss not shy about his sexual advances and a husband desperate for financial stability. (93 mins., drama, DCP)
Trailer
June 30 – Sunday, 4:30 pm
Prosecuting Evil: The Extraordinary World of Ben Ferencz
Canada, 2018
dir. Barry Avrich
Still going strong at 98, Ben Ferencz is famous worldwide for his role as chief prosecutor in the Einsatzgruppen trial at Nuremberg. Avrich's documentary paints a tender portrait of this great man and all that he's seen in his remarkable life. (83 mins., documentary, DCP)
Trailer
June 30 – Sunday, 7 pm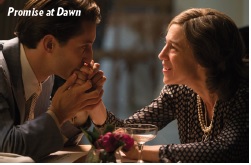 Promise at Dawn
France, 2017
dir. Eric Barbier
Barbier's touching film, based on the author's autobiography, follows famed Jewish novelist Romain Gary from his hardscrabble childhood through his military service in WWII and beyond—with the love for his devoted mother (played by Charlotte Gainsbourg) at the center of everything. (131 mins., biopic, DCP)
Trailer
This festival is supported in part by the Harold & Arlene Schnitzer Family Fund of OJCF, the Schwartz Charitable Foundation, the Leonard & Lois Schnitzer Charitable Supporting Foundation
of OJCF, the Diane Solomon Family Fund of JCF San Diego, Ruben & Liz Menashe, the Oregon/Israel Fund of OJCF, the Jerry & Helen Stern Grandchildren's Fund and Oregon Jewish Life.
The Northwest Film Center is a regional media arts organization offering a variety of exhibition, education programs, and artist services throughout the region. The Center presents a program of foreign, classic, experimental, and independent works year-round at the Whitsell Auditorium, located in the Portland Art Museum.
For more information, visit www.nwfilm.org.
Admission: $10 General; $8 Students, Seniors; $5 Child.
Advanced Tickets: https://nwfilm.org/festivals/27th-portland-jewish-film-festival/
NWFC: Portland Jewish Film Festival Patron Pass available here.