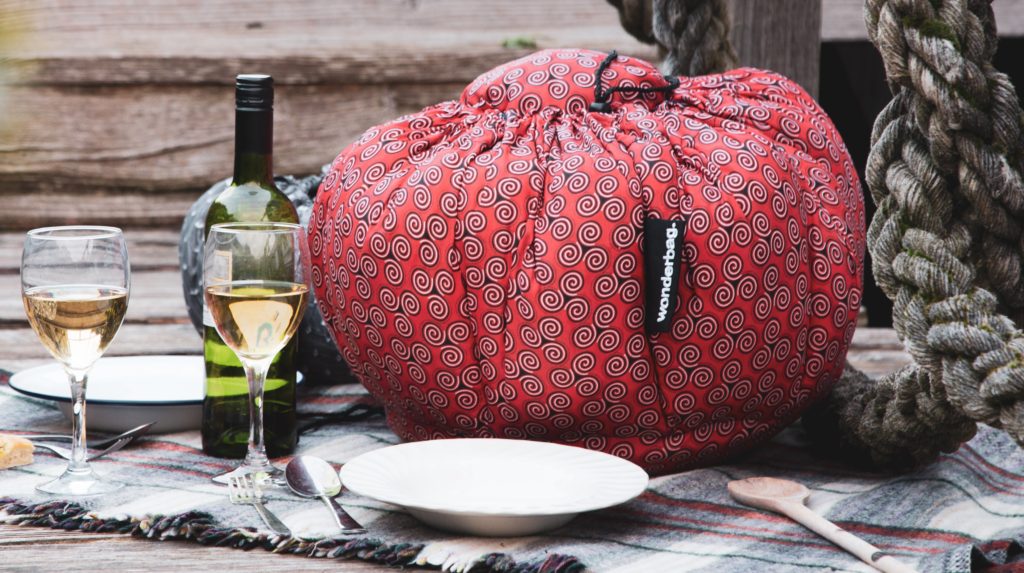 Wonderbag is an ingenious nonelectric slow cooker that uses heat-retention to make a prefect slow cooked meal, including a delicious cholent for Shabbat. But it is also a catalyst for positive change socially and environmentally.
The South African invention, is saving lives from smoke inhalation, combating deforestation, providing time for women to work and for children to go to school. It's use even decreases the incidents of rape in areas where women and girls have to leave the safety of their villages to gather firewood, which is when 82% of rapes happen in rural Africa.
Wonderbag has also proven to be an unrivaled economic stimulant. In rural African communities, using a Wonderbag can help a family's income rise from 20 cents a day  to $2 a day. In most of Africa (and nearly half the world's households) cooking is done over an open fire. This requires intensive hours of gathering firewood (often done by girls instead of going to school or women instead of working) and cooking for many, many hours open an open flame and tending to that fire. With the time available by using a Wonderbag instead, women can work more hours outside the home; about 20% become Wonderpreneurs through selling food made in the bags.   
Here in America, savvy chefs can pop a dish from the stove into their Wonderbag, and have a perfectly slow-cooked hot meal for at home on to take to a family gathering, office potluck, campsite or the slopes! The Wonderbag is a simple but revolutionary heat retention slow-cooker, which continues to cook food that has been brought to the boil by fire, cook stoves or any conventional method, for up to 12 hours without the use of any additional fuel source.
Shabbat Use
The Kosher Eye (koshereye.com) lists two ways that the Wonderbag can be used on Shabbos:
"• During Shabbos, pots may be placed in the Wonderbag with the top and lid of the pot peeking out higher than the walls of the Wonderbag, and without the Wonderbag lid covering the pot. This would work well for dishes such as Cholent (stew) pots, which are started prior to Shabbos.
• If a fully cooked and hot cholent or stew is poured into another serving pot (perhaps a soup urn) during Shabbos, the insulated Wonderbag can be utilized in its entirety- with the lid. And, then, the hot food can be transported in the Wonderbag, even on Shabbos."
Founder Susan Collins
Founder Sarah Collins, known as both a powerful CEO and an equality innovator, has turned Wonderbag into a multi-million dollar globally conscious enterprise. Collins developed the Wonderbag as a response to the deep inequalities and gender divides that she saw in her native South Africa. She witnessed that many mothers and grandmothers spent most of their days relegated to a stove while many girls were spending four to six hours a day gathering firewood instead of going to school.
Wonderbag is celebrating 10 years in business this year and new milestones of impact. Over 1.5 million Wonderbags have now been activated in the Western and majority world. Sarah's dedication, resilience and determination has earned her Fortune Magazine's Top 10 Most Powerful Women Entrepreneurs, Oprah's African Heroines and the Women's Economic Forum Woman of the Decade for Entrepreneurship.
Wonderbag Gives Back
Wonderbag is a powerful change agent for the climate. A single Wonderbag, when used for one year can: Reduce carbon emissions by 1 Ton; Reduce deforestation, save 1.7 trees; Conserve 1,000 litres of cooking water; Reduce indoor air pollution by 60%; Reduce time poverty, giving back 1,465 hours per year.
Wonderbag has been utilized in refugee and humanitarian interventions in the Middle East since 2012. This year Wonderbag launched a partnership with The Red Cross. Wonderbag has launched and monitored the impacts of Wonderbag Activations in the Mahama refugee settlement in Rwanda and in the BidiBidi Refugee settlement in Uganda (the largest refugee settlement in the world) as part of the Red Cross and Red Crescent Movement's Green Energy program.
Wonderbag is a social enterprise with a unique business model. For every bag sold in the Western World, a donation is made to the Wonderbag Foundation and a bag is subsidized in the developing world. By subsidizing the Wonderbag and selling it at a price that is affordable in the local economy, women are given the opportunity to exercise dignity of choice in the financial transaction. Wonderbag's research shows that purchased bags are used 92% of the time, while bags given away were used in just 54% of households.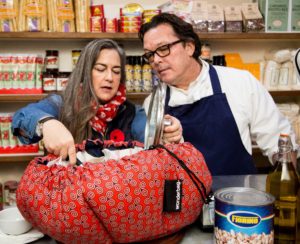 Best Practices for using the Wonderbag:
The Wonderbag is a non-electric portable slow cooker. The Wonderbag is made by hand in our factories in South Africa with sturdy polyvinyl fabric and recycled foam. The Wonderbag design allows food to be slow cooked or kept warm off of a heat source. It works in four, easy steps: Boil it, bag it, stand it and share it. To slow cook, simply bring food to the boil on a stove, let simmer, and then put the pot with its lid into your Wonderbag, cinch tightly with the drawstring, and slow cook to perfection for up to 12 hours. The Wonderbag does not require a trivet or protection for your countertops, but we do recommend a kitchen towel be placed inside below/around your pot to reduce spills and help keep your Wonderbag clean. The Wonderbag can be spot washed and hung to dry. Newer washing machines with a gentle wash cycle can also be used with cold water and minimal detergent. Hang dry or in a tumble dryer on a low temperature setting.
The Wonderbag also works to keep cold food cold, it has been tested by Pfizer and other corporate partners to out-perform many coolers on the market with its natural cold retention properties. Great for picnics with wine or ice cream, transporting a cold dish in the car or boat, etc.
More Details and Best Practices: https://www.wonderbagworld.com/how-it-works/
The Wonderbag Cookbook online: https://www.wonderbagworld.com/recipes/
Our Pinterest with even more recipes! https://www.pinterest.com/thewonderbag/wonderbag-recipes/?lp=true