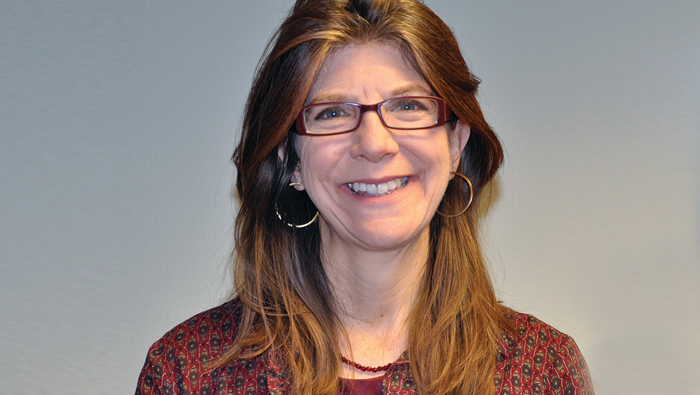 About half of first-time marriages end in divorce; be in the half that rides off into the sunset together," says Laura in the introduction on her website laurakosak.com. "My coaching program The Divorce Vaccine can inoculate your marriage against the challenges you will encounter."
The Kosak family moved to Portland from Cleveland in July 2015 when Rabbi David Kosak was hired as the new senior rabbi at Congregation Neveh Shalom. In Ohio, Laura was licensed as a Marriage and Family Therapist and she has a master's in clinical psychology. But her two pre-marriage programs are coaching and education – not therapy.
The Divorce Vaccine features six core sessions, typically via Skype since she has clients worldwide. Expanded coaching options are available.
"Couples tell me they really appreciate knowing they will be spending time working on their marriage," says Laura. "They look forward to having time with me to spend time on the marriage and not get lost in wedding planning. … It is great to focus on the relationship and the potential for greatness in it."
Couples who live far from family and whose circle of friends are largely single have no role models for how to develop a successful relationship, explains Laura. But, she adds, "There are things you can learn, and it is worth the time to learn how to be married."
When new books on relationships cause a popular stir, Laura says the new "hot tips" frequently are reminiscent of ideas in the Torah or the Talmud. "People were talking about these issues 2,000 years ago," she says, adding the topics were the same without the hip terms such as "language of love."
Communication is an integral component of both programs. Compassionate communication has been shown to be effective in relationships. When she teaches that concept in The Daily Chuppah, she incorporates short texts from the Torah and other teachings that illustrate the skill as an ancient wisdom.
"We are all made in the image of God, and therefore everyone deserves respect, dignity and compassion," says Laura. She uses this example when talking to Jewish couples about the need to listen with respect and not just to respond.
Her approach to Jewish traditions is pluralistic and embracing of "wherever people are – Jewish, interfaith, any gender identity…"
In addition to integrating Jewish teaching into the core sessions, The Daily Chuppah includes a seventh session on the elements of a Jewish wedding and suggestions on incorporating Jewish elements in the ceremony.
"I've seen a lot of Jewish weddings," says Laura, noting this is a natural outcome of being married to a rabbi for 17 years. When she works with interfaith couples or unaffiliated Jewish couples, she offers to include the officiating clergy in the session that focuses on the ceremony.
Laura also explores topics related to enhancing relationships through a weekly blog accessible on her website. On her Facebook page, Laura Kosak Connects, she explores relationships and invites a discussion regarding building meaningful connections with others.
Laura created her pre-wedding programs last year based on her review of the multitude of studies about what creates effective relationships and her own experiences promoting healthy interpersonal relationships in work and school settings.
"All my careers have that as a core passion," Laura says. As a human resources manager, she enjoyed helping teams work together effectively and happily, and helping employees create a healthy work/life balance – "that was the part I loved." As an educator, "I loved helping kids get along and helping parents develop meaningful relationships with their children. At the end of the day, I was excited by relationships among people."
When she decided to pursue a master's degree in clinical psychology from Alliant University, her major graduate research was in the specialty of marriage preparation.
Now she is sharing the insights she has gained from those life and educational experiences to help couples build healthy, happy relationships that last well beyond their wedding day.