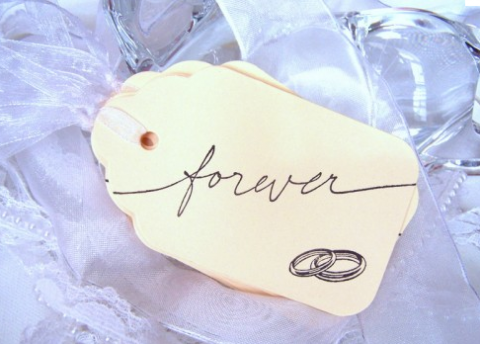 Weddings are always a joy, and when it comes to buying gifts to celebrate that joy, the options are endless. A great present is one selected with a great deal of thought for the happy couple. It is always good to check out the registry and perhaps think of giving cash. But if you would like to give something unique and special, here are some options that are sure to make any bride and groom smile with delight.
Something meaningful:
Take the time to think about the happy couple and do some investigation on how they enjoy spending their time. Do they enjoy shows, symphonies, art museums? If so buy them a membership to a museum or tickets to a show. It's an out-of-the-box idea, but it will be appreciated, and it creates meaningful memories.
Something positive:
Help the happy couple make a difference and perform tikkun olam (repair the world) in honor of their union. There are many great Jewish organizations – including Birthday Angels, Friends of the IDF, Jewish National Fund and Jewish Braille International. Making a donation in a couple's name and making the world a better place is a win-win. It's also a great way to send positive vibes to the world about the upcoming happy event. (check out jbilibrary.org or birthday-angels.org)
Something travel-related:
Purchase a Rosetta Stone software package so the newlyweds can brush up on their Hebrew before a honeymoon in Israel. Or they might want to learn the language of love if they are headed to Italy. It's a fun way to help the newlyweds haggle at the markets and travel more safely. (rosettastone.com)
Something useful:
A fantastic option for a wedding gift is cutlery – it's useful and long lasting. For a modern look with an elegant feel, check out Knork's designs. Also look into Robert Welch knives, which are both useful and stylish. Most people go for the glamour gifts, but these selections are sure to please. (robertwelch.com and knork.net)
Something Jewish and pretty:
The South African designer Carrol Boyes has spectacular kiddush cups and challah boards. Her items are artistic, unique and of excellent quality. One of her best-sellers is a "water jug" with a man on the side as the pitcher handle. It is a perfect gift, because it's both useful and beautiful. It looks like a work of art in the middle of a table. (carrolboyes.com)
Something relaxing:
Weddings are extremely stressful to plan. Give the gift of relaxation to the happy couple. It can be an experiential soothing gift. A spa treatment at a local resort is an excellent option. Also, a getaway weekend to the coast (check out cannonbechspa.com) or one of the ski resorts (at Mount Hood or in Central Oregon) make nice options. Spending time at a spa or resort will simply melt the stress away. What more could a couple ask for to feel refreshed after stress, albeit fun stress, of planning a wedding?
Masada Siegel is the author of Window Dressings.