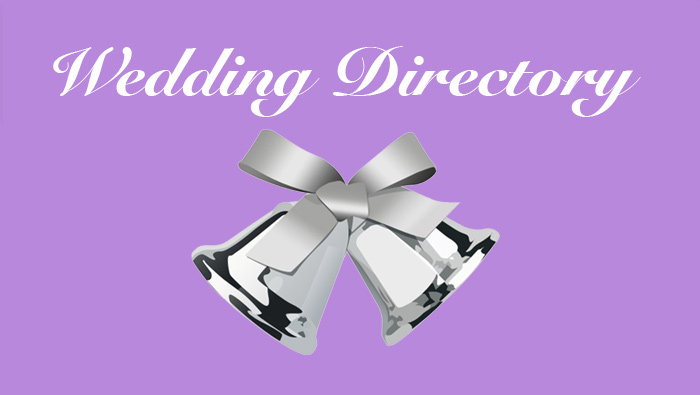 JEWELERY
Packouz Jewelers
522 SW Broadway
Portland, OR 97205
503-228-3111
packouzjewelers.com
Established in 1917, Packouz Jewelers is a family owned and operated business located in the heart of downtown Portland's historic Broadway district. With a continued legacy of the finest jewelry and unsurpassed customer service, Packouz Jewelers has pieces to match each unique style and occasion.
Larry & Co.
1000 SW Broadway, Ste. 1790
Portland, OR 97205
503-766-3176
Larryandco.com
Founded by Larry Packouz, Larry & Co. is a jewelry boutique and design studio in the Broadway Building across from the Heathman Hotel. Let us design a special wedding set for you.
LINGERIE
Oh Baby
722 NW 23rd Ave.
Portland, OR 97210
503-274-4190
on facebook @ ohbabylingerie
Oh Baby is a beautiful and comfortable lingerie boutique providing an impeccable customer experience and a wide selection of fine lingerie from international designers and foundation pieces in sizes from 30A to 42G. We look forward to assisting you and your bridal party at this special time.
PHOTOGRAPHY & VIDEOGRAPHY
Ambient Sky
Portland, OR
503-318-4265
AmbientSky.com
Ambient Sky is an award-winning, boutique style studio specializing in Couture Wedding Film and Photography Collections. As storytellers and visual artists our unique approach to capturing life's most memorable moments for our couples and their families is what makes our work unparalleled.
Rob Pro Photo
3760 SE Hawthorne Blvd.
Portland, OR 97214
503-679-6412
RobProPhoto.com
Professional Photography and Custom Print Services: Serving all types of clients. No job too big or too small. Contact Rob Pro Photo today!
VENUE/GUEST ACCOMODATIONS
Embassy Suites
Portland Downtown
319 SW Pine St.
Portland, OR 97204
503-279-9000
Embassyportland.com
In the heart of downtown Portland, located in the historic Multnomah Hotel, the Embassy Suites provides elegant event space for ceremonies and receptions that will inspire memories lasting a lifetime.
Mark Spencer Hotel
409 SW 11th Ave.
Portland, OR 97205
503-224-3293 | 800-548-3934
markspencer.com
Historical boutique hotel located in Downtown's West End District. Newly renovated event space and guest rooms to host your special event.
Mittleman Jewish Community Center
6651 SW Capitol Highway
Portland, OR 97219
503-244-0111
oregonjcc.org
From services to receptions, MJCC offers a variety of versatile spaces, Kosher catering, and access to everything necessary to create a memorable wedding day.
Opal 28
510 NE 28th Ave.
Portland, OR 97242
971-544-7324
Opal28.com
The locally owned boutique venue includes two great rooms, full service bar and patio. Ceremonies and receptions for up to 60 seated/100 standing. Flexible food service options, onsite vintage accommodations/bridal suite and commercial kitchen.
Portland Spirit Cruises & Events
110 SE Caruthers
Portland, OR 97214
503-224-3900 | 800-224-3901
portlandspirit.com
Each of our four vessels has its own flair to set the stage for your magical day. Fresh northwest cuisine, outstanding service and attention to detail ensure every moment of your wedding is filled with romance.