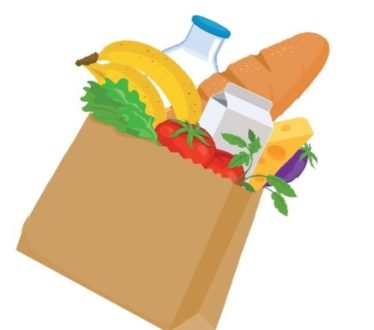 Jewish Family and Child Service is rolling out its brand new kosher food bag program. The program was created as a new resource for local Holocaust survivors.
JFCS clients in need have received Passover and Thanksgiving food boxes for many years. The advancing ages of Holocaust survivors and increasing cost of food has prompted JFCS to partner with the Sunshine Division to launch a quarterly kosher food box delivery beginning June 11.
Jewish Family & Child Service needs volunteers to assist with the delivery of approximately 80 Kosher Food Bags, created by our partner organization, Sunshine Division, INC.
Deliveries will take place June 11between 11:30 am and 12:30 pm with food pickup at 687 N. Thompson St., Portland. Each route will take approximately one hour to complete. JFCS anticipates having approximately 28 to 30 routes, depending on interest. Every recipient will receive one large, filled, reusable grocery bag. Deliveries must be handed directly to the recipient or recipient's family member.
"The holiday food boxes like the Passover and Thanksgiving deliveries are clearly meeting a need beyond the specialness of the time," says JFCS Board President Lee Cordova. "We are pleased to better meet this growing need with the quarterly food delivery."
To participate in this mitzvah,  contact Tavia Berrigan at tberrigan@jfcs-portland.org or 503-226-7079 ext.134.