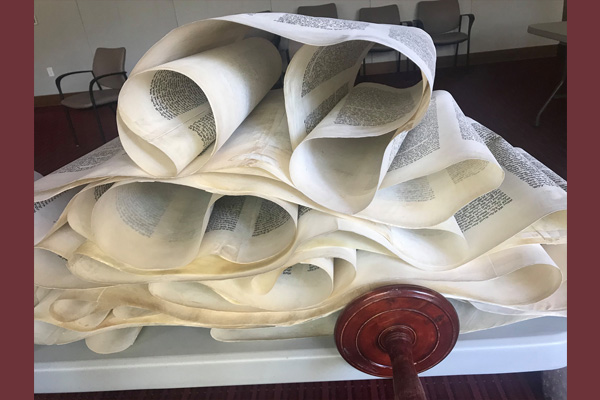 Two of Cedar Sinai Park's Torahs have been shepherded to Florida and are now being repaired by Rabbi Menachem Bialo and other members of the organization Sofer On Site International.
Rabbi Bialo, an excellent teacher, gave Cedar Sinai Park community members and Rose Schnitzer Manor residents a Virtual Tour of where he works.
The workshop was fun and informative about the delicate process in which Torahs are repaired.