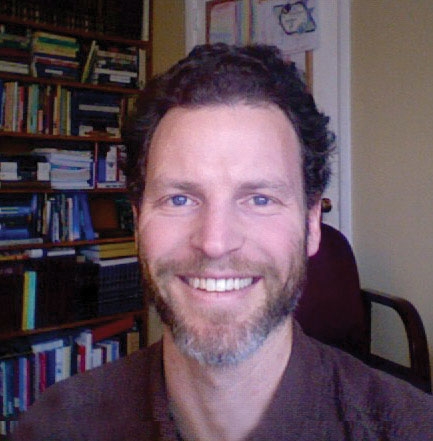 Oregon Jewish Life asked three Oregon rabbis in 2012, "How can Jewish or interfaith families turn their "December dilemma" into a positive, meaningful experience for children?"
Rabbi Benjamin Barnett
Beit Am Jewish Community, Corvallis
(Editor's Note: In August 2017, Rabbi Barnett became rabbi of Portland's Havurah Shalom)
The phrase "December dilemma" itself reflects the heart of the challenge here. It suggests a contest: Hanukkah versus Christmas. Instead, when we engage in and appreciate Hanukkah – and Judaism in general – in its own right, we expand the potential for Jewish life to impact us in meaningful ways.
During this season, I encourage us to look within. The question is not how to make Hanukkah as good as or better than something else, but rather how to make it special. This looks unique for each of us, but the opportunities are vast: music, stories, games and acts of generosity. As I trust that our children will be shaped most deeply by experiences in which they feel loved and at home, I ask myself: How can Hanukkah become an opportunity for my family and community to reflect and share light between and amongst us?
This question is not about Hanukkah. It is about meaningful Jewish experiences and positive Jewish identity. When held in the context of our yearly cycle and the myriad ways in which we can cultivate love of Jewish life and connection within Jewish community, the "December dilemma" becomes another opportunity to shape and celebrate who we are.
Rabbi David Zaslow
Havurah Shir Hadash, Ashland
Let's reframe the "December dilemma" as the "December opportunity." When I was a boy in Brooklyn magnificent Christmas trees decorated storefronts, apartment building foyers and Rockefeller Center. Concurrently, throughout the city thousands of small menorahs sat humbly in the windows of homes and small businesses. Even giant department stores like Macy's and Gimbels paid homage to the Festival of Lights with lovely menorahs in their windows.
There was no dilemma – Jews did Hanukkah. Christians did Christmas. I realize those were simpler times, and intermarriage was not prominent. Nevertheless, why call something a dilemma when it really is an opportunity? In the old days Jews knew how to do Hanukkah. Parents knew the blessings, songs, foods and games. Today, that skill set is lacking in many families. We depend upon Hanukkah parties in synagogues to get the blessings' melodies and lyrics right.
So, here's the opportunity – regardless of whether partners are both Jewish or not, it's incumbent upon everyone to study a little, to download and learn the blessings, songs and stories in advance. In that way your home celebrations will be enhanced, your children will be enriched, and the miracle of Hanukkah will happen once again in your own home.
Rabbi Motti Wilhelm
Chabad of Oregon/Benaroya Jewish Learning Academy, Portland
Not only in December but every day we must ask; "In a world of unprecedented exposure and opportunities, how do we make our children proud and secure with their Judaism?"
I recently returned from the international convention of Chabad rabbis. Rabbis from Utah to Uzbekistan have found the answer lies in these points:
They have questions, do you have answers? Our children are encouraged to ask; yet parents often feel unequipped to answer. The key to educating our children is through remaining lifelong students. Attend a Torah class, read a book or visit educational websites like Chabad.org.
We need to be able to communicate the relevance of our heritage and show how it is a guide to real life problems. Hanukkah did not just happen 3,000 years ago, it is the story of our struggle and the message that light overcomes darkness.
Joy! not Oy! Perhaps the most popular Jewish phrase is "Mazel Tov!" Jewish life is full of celebration. Celebrate Hanukkah, Purim, Pesach, Simchat Torah and visits to bubbe (grandma).
The best way for children to find meaning and inspiration in their Judaism is to see how their parents find meaning and inspiration in theirs.