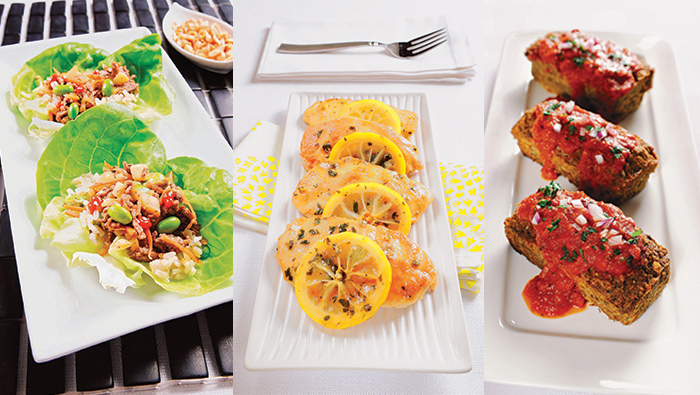 Award-winning registered dietitian nutritionist, Cordon Bleu-certified chef and best-selling author Michelle Dudash has created recipes for busy moms struggling to feed their families nourishing meals while the clock is ticking.
As an on-the-go working mom herself, Michelle understood early on that it is possible to cook like a chef while eating like a nutritionist, which is where the idea materialized for her first book, Clean Eating for Busy Families: Get Meals on the Table in Minutes with Simple and Satisfying Whole-Foods Recipes You and Your Kids Will Love (Fair Winds Press, January 2013). In January 2016, Michelle launched her online program: Clean Eating Cooking School: Monthly Meal Plans Made Simple (cleaneatingcookingschool.com).
The clean eating food movement has gained popularity over the last several years. Starting to eat clean does not have to be daunting.
"The clean concept boils down to eating whole foods and minimally processed foods made with whole-food ingredients that are good for your body and good for the planet," says Michelle. "Keep these tips in mind, and you'll be on your way in no time."
Here are her five food rules for eating clean:
Choose Foods Closest to Their Natural State
The less processed foods are, the more naturally occurring vital nutrients and the fewer harmful ingredients they contain. Instead of components that sound like things from lab experiments, opt for foods with ingredients you find in home kitchens.
Enjoy a Colorful Array of Foods
Each color of the rainbow provides a unique blend of disease-fighting, immunity-boosting antioxidants, phytochemicals, vitamins and minerals.
Go Local and Seasonal
Foods that travel shorter distances to get from farm to fork leave a smaller carbon footprint, making them better for the planet. Start by reading the signs next to your produce and the labels on the backs of packages.
Choose Humanely Produced Foods that Are Good For the Planet
Learn what you can about the companies you buy food from. Every time you check out at the grocery store, you are voting for who will fail or succeed.
Enjoy Every Bite
Food not only nourishes and fuels our bodies and minds, it also provides entertainment, encourages creativity, invites togetherness and rejuvenates the soul. Food should taste good first and then be good for us also. As often as possible, enjoy food intentionally while seated at the table and avoid mindless snacking.