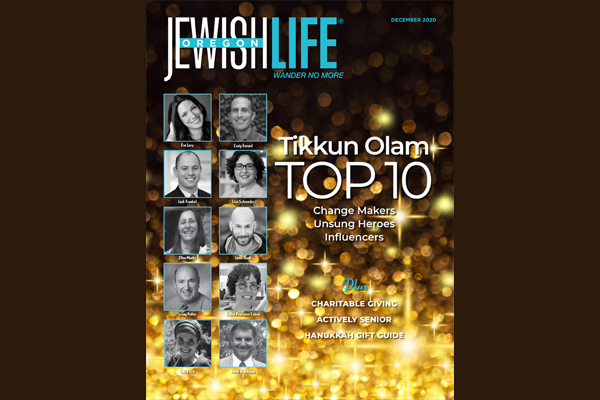 In 2019, we published our first "Tikkun Olam Top Ten." We are continuing the tradition with what we intend to be an annual homage to the people in our community who embrace the true meaning of tikkun olam and work to make the world a better place.
These are people who, outside of their professional careers, make sacrifices and contribute their time and other resources to help not only the Jewish community flourish, but society as a whole.
We know that there are many people out there doing wonderful things, especially during this challenging time, but here is our list of unsung heroes, influencers and changemakers for 2020.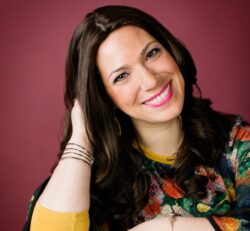 Eve Levy
Eve Levy's passion is helping Jewish women find their unique light – engaging Jewish women of all ages, backgrounds and life stages in the beauty of Jewish tradition, and helping them connect to their Judaism in a way that is meaningful to them.
Taking women to Israel to share her love of the land and the Jewish people is Eve's favorite work. She has taken nearly 250 women on spiritual trips, mostly via JWRP (Jewish Women's Renaissance Project) to Israel, but also to Poland and most recently Thailand. She has been a city leader on the Momentum trips since 2010, and she created and led a unique woman's trip called The Poland-Israel Journey, under the Portland Kollel, which is very dear to her soul, being a granddaughter of four Holocaust survivors.
Eve has launched her own Poland-Israel trips along with destination trips through Inspired Jewish Women, which she is executive director of.
She is also Rabissa of Congregation Ahavath Achim, supporting the Sephardic congregation and community with programming not available at other synagogues, connecting members to Sephardic traditions and culture.
In 2019, Eve was the recipient of the  Laurie Rogoway Outstanding Jewish Professional Award in recognition of her contributions and leadership in the greater Portland Jewish community.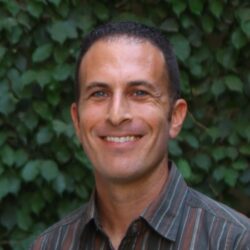 Craig Gerard
Stone Soup PDX is a nonprofit foodservice training enterprise based in Portland, OR, providing professional development and hands-on culinary expertise to people at risk of homelessness.
Craig Gerard and his wife, Ronit, both came from backgrounds in foodservice and were raised with the principles of tikkun olam.
Stone Soup is a marriage of both these concepts and provides a 12-week training course for participants to enter the foodservice workforce once completed. They work with a network of Portland area caterers and restaurants that ensures ample job interviews and placement opportunities for graduates.
In the summer of 2019, Stone Soup transformed the old Gilt Club space on NW Broadway into Portland's first hybrid restaurant and nonprofit culinary training program that offered fine dining, catering and daily lunchtime counter service.
With Portland's move to self-quarantine, Stone Soup closed their restaurant and are only doing take-out.
They also started working with Multnomah County to manage meal production for new shelters in Portland. This means Stone Soup and their partner restaurants are cooking and delivering breakfast, lunch and dinner for hundreds of unhoused women and men, seven days per week.
This opportunity has allowed them to keep most of their staff employed, and hire some of their program participants and recent graduates who have demonstrated outstanding skills.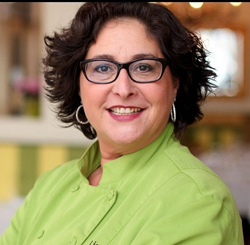 Lisa Schroeder
The iconic owner of Mother's Bistro & Bar in downtown Portland, Lisa Schroeder started her restaurant career in 2000, opening to rave reviews and receiving the "Restaurant of the Year" award from Willamette Week.
When the pandemic started, she tried to keep Mother's open with delivery and to-go orders, including her "mean chicken soup – Jewish penicillin," but when the protests began in June, it was hard for her staff to get to work. The restaurant's windows have since been boarded up and painted by artist Xochilt Potter as an homage to the lives of Black children lost too soon at the hands of the police.
Lisa is also vocal about supporting all the restaurant owners and workers who are struggling at this time and posts resources on the restaurant's Facebook page – and assures everyone that she will reopen when it is safe to do so.
An active member of the community, Lisa has done fundraising for Bradley Angle and Raphael House that both provide shelter and assistance to domestic violence survivors; Sparks of Hope that grants wishes and provides Healing Youth Camps for children who are survivors of abuse and Basic Right Oregon that ensures that all LGBTQ Oregonians experience equality. She also donates space at the restaurant for nonprofits who need it.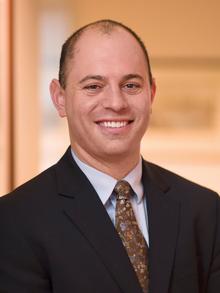 Josh Frankel
Josh says he grew up in a traditional Jewish family in a large Jewish community in Los Angeles before attending the University of Oregon, where he was a field goal kicker for the Ducks and discovered Hillel.
He is the past board president of the Greater Portland Hillel and has also served on numerous boards and committees in the Jewish community including B'nai B'rith Camp, Cedar Sinai Park and Mittleman Jewish Community Center. Josh currently serves as board chair for the Oregon Jewish Community Foundation and is a board member for New Avenues for Youth, a nonprofit organization dedicated to the prevention and intervention of youth homelessness.
Josh is executive vice president for West Bearing Investments, a division of Ferguson Wellman. He is a certified financial planner professional and portfolio manager.
Since Ferguson Wellman encourages all employees to take leadership roles on boards they feel passionate about, it's not surprising that Josh met some of his future co-workers while serving on a board.
"Josh is the kind of leader who brings warmth, authenticity and knowledge to every conversation, meeting or…Zoom call. He is never too busy to speak to a community member or fellow board member. In addition to all that, his sense of humor is uplifting. We are especially fortunate to have Josh's strong and empathetic leadership during the pandemic," says Julie Diamond, president and CEO of Oregon Jewish Community Foundation.
Ellen Marks
In the summer of 2018, Ellen Marks created the Tikkun Olam Committee at Havurah Shir Hadash in Ashland, OR.
The committee's purpose was to make a difference in the lives of the community's most vulnerable citizens – those who are hungry, homeless and in need of direct assistance.
Ellen and the committee were pivotal in getting the community enrolled in the parking program to provide a safe parking place for up to three vehicles of unhoused community members at a time. They also organized a benefit concert to raise money for this program and brought in more than $3,000, allowing for a portable toilet and trash pick-up for those enrolled. With additional financial support, some of the people who have used the safe parking have been able to transition to housing.
In addition, Ellen has been very involved in volunteering for the local homeless shelter. Both Temple Emek Shalom and the Havurah Synagogue provide volunteers one day a week, and meals for the people staying there.
"Ellen is a woman with a heart as big as they come. Where there is a need, she tries to help. Our community is so grateful for all that she is doing on our behalf," says Ayala Zonnenschein, executive director of Havurah Shir Hadash.
Ellen also works at the Family Nurturing Center, a part of Oregon's innovative and comprehensive response to support children and families in crisis. She also facilitates a weekly free GED class to help those who have not graduated high school to get their general equivalency diploma.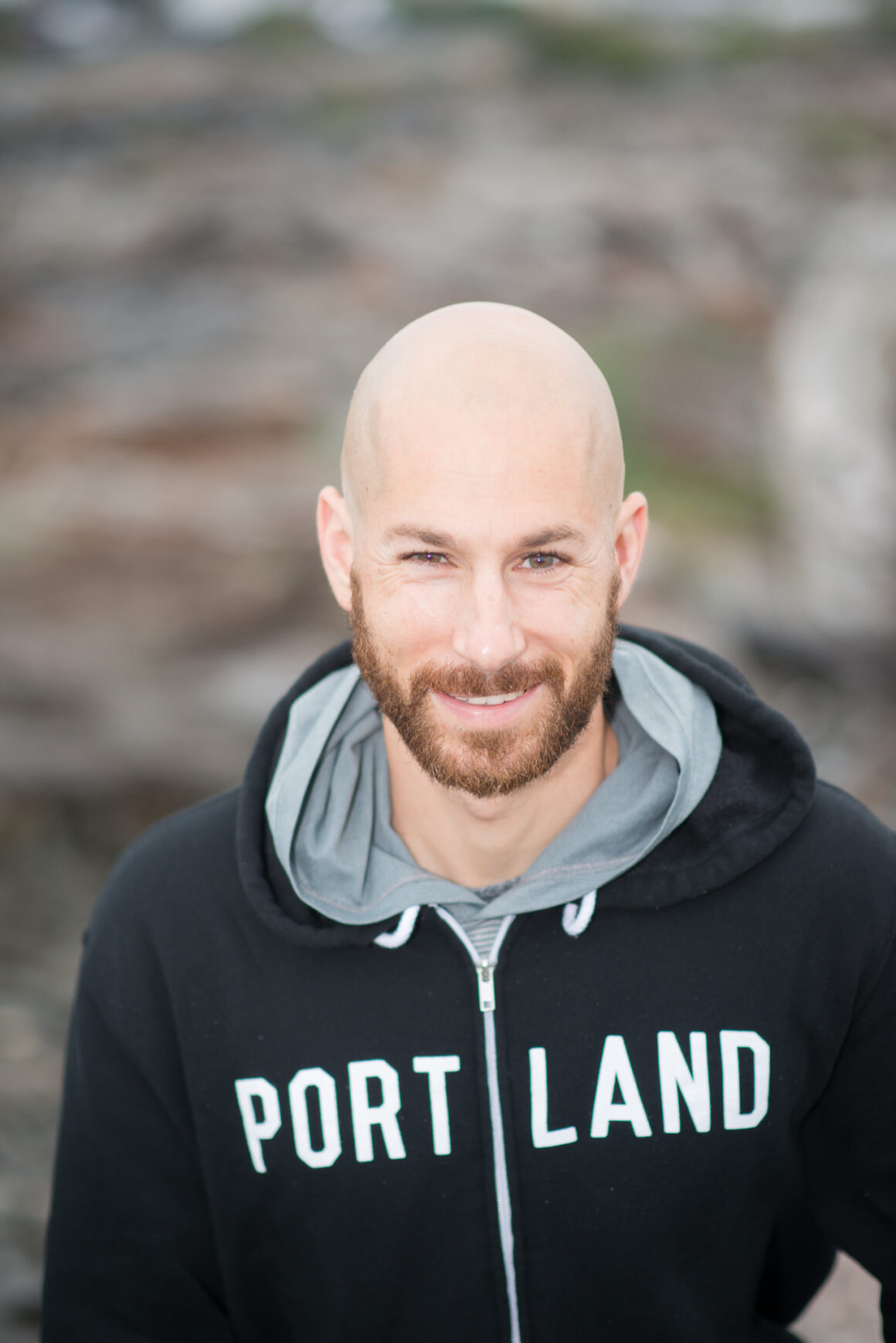 Jared Blank
In January 2018, Oregon native Jared Blank, who was diagnosed with dyslexia when he was five years old, ran the World Marathon Challenge (seven marathons on seven continents in seven days) to raise awareness and $50,000 for the International Dyslexia Foundation so that teachers, parents, and students can receive the resources and support they need to be successful.
He is a board member for the International Dyslexia Association-Oregon and also an advisory board member of Playworks that helps schools and youth programs create healthy play environments where every child can join in.
Earlier this year, he shared his personal story of overcoming dyslexia with the congregants of Neveh Shalom in support of ALIYAH's inclusion program. ALIYAH is Neveh Shalom's Jewish learning program for kids in grades K-6.
Jared has also written a book in 2019, Running the Distance. All profits from book sales are 100% donated to the International Dyslexia Association.
He has also set up Running the Distance Scholarships, offering four $1,000 scholarships for high school seniors on track to graduate or are a high school graduate and seeking to pursue academic or professional endeavors. Scholarships are for all students with dyslexia or other related learning differences. Jared says the scholarships are his demonstration of carrying out the words he lives by and his mission to educate, advocate and inspire.
In her mission to amplify kindness, Sallie Pearlman Cohen is one of the first people to step up when there is a need in the community. She is the founder of Positive Charge! PDX, a Portland 501(c)(3) nonprofit organization that welcomes everyone to positively impact the community and world.
Positive Charge! PDX offers its own projects, as well as collaborating with community partners. In its more than three years in operation, they have created projects and events to fill needs for many groups:  foster care children, senior recipients of the Meals on Wheels program, survivors of child sex trafficking, pediatric patients in local hospitals, the houseless community, animals with domestic and international needs, migrant children fleeing Central America, people in need of a smile and hope, and the list goes on.
PC! PDX helps address the community's hunger crisis by participating with other organizations in a rotating schedule to pick up day-old bakery items at Safeway and deliver them to Urban Gleaners. Also, Sallie started "One Can Wednesdays," where people can place a can or box of non-perishable food at the curb and a volunteer will pick it up for delivery to a local food pantry.
Recently, they hosted drives to collect critically needed supplies for the firefighters and evacuees of the Oregon wildfires.
PC! PDX hosted Coaching Connection, a series of discussions from July through October where professionals shared tips and information especially geared toward young adults just getting started in the workforce to help build practical career and life skills.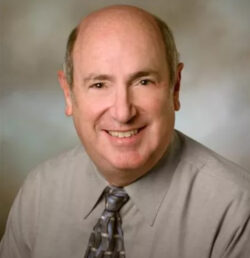 Irving Potter
Irving Potter has been a camper at B'nai B'rith Camp since 1955, and he's a past president and current chairman of the Men's Camp Association Board of Directors.
In 2009, after an 89-year affiliation with the Mittleman Jewish Community Center, the B'nai B'rith Men's Camp Association, under the leadership of Irving and Board President Kyle Rotenberg, purchased the camp property and operation from the MJCC. They started a subsidiary organization to run the camp program, establishing BB Camp as an independent, community based Jewish camp.
In 2018, at the BMCA summer retreat, campers raised more than $400,000. These donors and their families are leading a movement to raise $13.2 million to completely rebuild the camp in 2021 for its 100th anniversary.
Over the past 10 years, because of the BBMCA's efforts, BB Camp's enrollment has increased from 360 campers each summer to 618 in 2018. Moreover, the camp is succeeding in helping local children with issues relating to poverty.
Executive Director Michelle Koplan and Irving started a day camp program for Lincoln County youth in 2006, with full scholarships available. Set at $120 per week with full scholarships available. Since then, more than 2,000 day campers can now enjoy camp experiences of ziplining, rope obstacle courses, pool play, hydro-tubing, arts and crafts and life skills from talented staff who teach self-confidence and inspire leadership.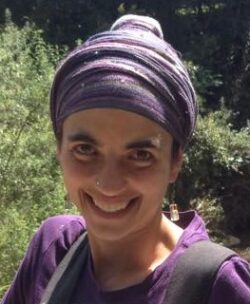 Jodi Fried
Before the pandemic, Jodi Fried hosted The Jewish Mama Mashup online summit, where she interviewed 20 Jewish women from around the world who were experts in many different areas. After this summit, Jodi was inspired to start The Empowered Jewish Mom Movement, a closed Facebook group that welcomes all Jewish moms to join.
Jodi felt a calling to go back to serving the Jewish community and help empower Jewish women to feel confident and happy in themselves and feel more fulfilled. She realized that so many moms have these dreams, whether it's going on a trip or starting a business, that are pushed to the side, and there's no reason they should be.
What sets apart the Empowered Jewish Mom Movement page aside from other mom-oriented Facebook pages is that it is driven by Jewish values and moms can connect in authentic ways without judgment.
In October, Congregation Kesser Israel honored Jodi for her five years of service as their membership and program director at a special virtual Sukkot celebration. In their High Holiday Appeal, Kesser Israel included the following statement about Jodi, "There is not a single aspect of congregational life that she did not touch and improve, and we have ALL benefited from her work. Thanks to Jodi, the congregation has taken strides that have enabled us to serve hundreds of local families and individuals."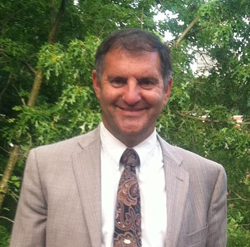 Avrel Nudelman
When Dr. Avrel Nudelman, O.D. is not helping people see more clearly at The Eye Group Associates in Portland, he is busy volunteering his time in the community – which is way he is often referred to as a "real mensch."
Before the pandemic, he was part of a rotating volunteer group that would lead the North Coast Shabbat Group's monthly service. The group would meet on the last Friday of each month from April to October at the Bob Chisholm Community Center in Seaside, OR.
Avrel has also been a service leader at Cedar Sinai Park for many years, where he leads High Holy Days and Shabbat services throughout the year. During the pandemic, when the leaders cannot go to the facilities in person, they have recorded their services ahead of time so that the programs could be streamed to residents. This year, Avrel was the service leader for the Yom Kippur morning program.
He has also been a bar mitzvah tutor in Portland for the past 20 years. Avrel enjoys it when he sees a former student involved in Jewish life, and some of his former students have grown up to become tutors or even religious school teachers themselves.