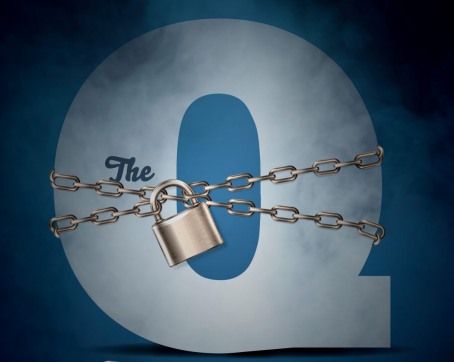 Everything has been different in the COVID-19 era, including fundraising events. The Oregon NCSY annually holds "The Q," a fast-paced, interactive trivia competition as their primary fundraiser. Rather than come up with another event, Meira Spivak, Oregon NCSY/JSU director, decided to take on the challenge of bringing The Q online. "I want this to be amazing. If there's going to be one good virtual event – this is it."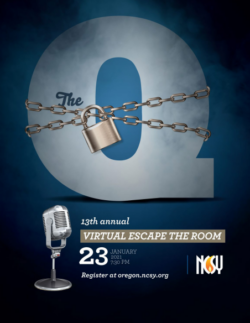 She jokes that even though this a virtual event, it costs more to put on than an in-person fundraiser. They've rented a recording studio and they are also providing incredible food baskets.
Since NCSY and JSU are all about giving Jewish experiences that are fun and engaging for teens, the fundraiser needs to be fun and relevant for adults.
In the past, teams of eight worked together to solve trivia questions. This year, each group will be placed in their own breakout room with one person assigned as "captain" and responsible for submitting answers. These answers help the team progress to the escape room, where they will race against the clock to exit the room first.
The advantage of the virtual event is that you can invite your friends from other states to be on your team. "We have people – even though it's late – joining from New York and Israel. People who are connected to the community," says Meira.
The funds raised from the event will help support all the NCSY programs that cover kids in middle school through college. "It's such a fun event; everybody loves it," says Meira. "I'm so happy that we can provide something for people to get excited about."
The Q
What: The Q is the best multimedia trivia competition and by far the hippest event of the year. All proceeds go towards supporting the work of NCSY.
When: Jan. 23 at 7:30 pm
Where: The comfort of your home!
More information: oregon.ncsy.org/theq