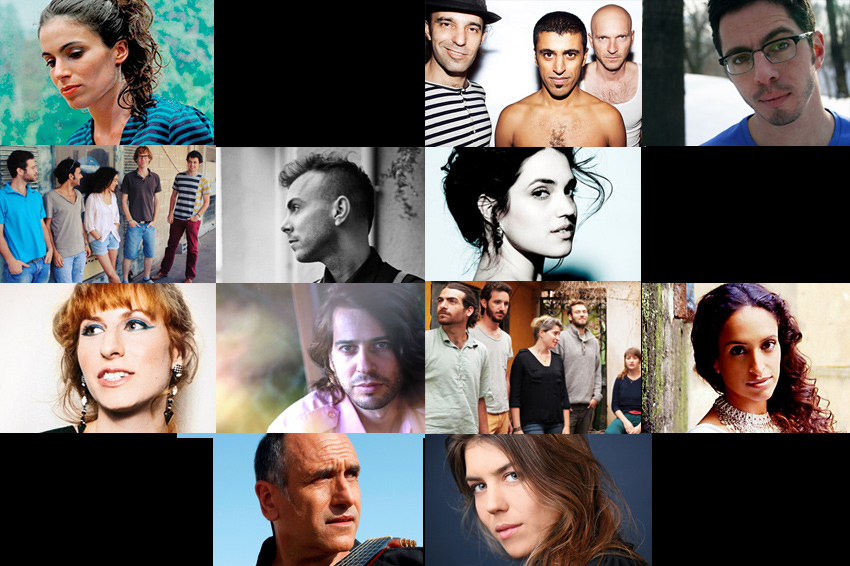 WEB EXCLUSIVE
BY TAL PERI
Twenty years ago if you were an Israeli artist who wanted to write and record in English while living and performing in Israel, you had a problem. Radio DJs were skeptical, to say the least, and without airplay you were limited to the small clubs circuit, playing for an audience of dozens (most of them friends you invited personally). If you wanted more, you needed to pack your bags and move to another country, primarily England or the United States, and try your luck there.
But the Internet era of youtube, myspace, bandcamp and social networks, changed everything. Israeli artists can now enjoy both worlds. They can live, record and perform in Israel, and focus on developing careers overseas at the same time. They have the look, the sound, and above all the talent, to match any pop/rock act out there. And they have enough ambition and drive to make it happen. More and more new Israeli artists choose to sing in English, and the radio stations can no longer ignore what's going on; so they now collaborate with and promote this movement.
For those who are curious about these international sounds coming from the heart of the Middle East, here are some of the leading names.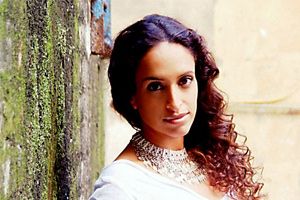 Noa (Achinoam Nini):
Born in Israel, Achinoam Nini moved with her family to the Bronx in New York City at age 2. As a singer-songwriter, Noa combines her Yemeni roots and love of Israeli classics with American soul and jazz. Her perfect English accent, crystal voice and winning stage personality have fused beautifully. After returning to Israel at the age of 16, she built a successful career singing in Hebrew, but never abandoned her American heritage. In 1994 she made her big international breakthrough when jazz legend, guitarist Pat Metheny, produced her debut English album for Geffen records. She adopted the stage name Noa for her international career. She is still one of Israeli music's leading ladies, recording in both Hebrew and English. A year ago she released her latest album "Love medicine," and she is currently touring worldwide promoting the album.
Check out Noa's music at: https://www.youtube.com/watch?v=bSBi9DJpDK8&list=RDHCARP11WamjKY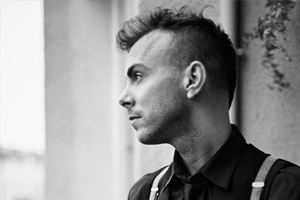 Asaf Avidan:
When you hear Asaf Avidan's voice for the first time, you might believe Janis Joplin is back from the dead. In less than a decade, Avidan's hoarse, high voice and superb songwriting and performing skills have elevated him to become one of Israeli rock music most well-known ambassadors.
Born and raised in Jerusalem, Avidan only writes and records in English. He self-produced his debut solo album in 2006, and his first album with his band "The Mojos" in 2008. That album, "The Reckoning," made him a local star in Israel. His path then led to the international scene. After two more albums and a world tour with "The Mojos," and two more solo albums, Avidan is touring both Israel and Europe playing for thousands of fans. He also performed in tours of legendary musicians Morrissey and Bob Dylan.
Check out Asaf Avidan's music at: https://www.youtube.com/watch?v=A16VcQdTL80&list=RDHCXwJTehLQ7Ks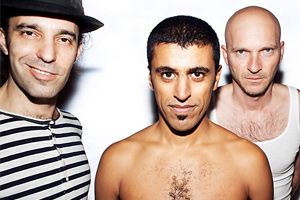 Balkan beat box (aka BBB):
This Israeli trio came together in Brooklyn, NY, in the early 2000s. Musicians Tamir Muskat and Ori Kaplan were involved with the local club scene, playing in different bands and developing a fusion of Balkan-gypsy music with hip hop and funk. They were joined by Tomer Yosef, an actor-comedian turned lead singer. It took them five years and many roundtrip flights from NYC to Tel Aviv, to record and release their debut self-titled album. The success was immediate.
Muskat and Yosef now live in Israel, were Muskat is one of the most wanted musical producers in the country. Yosef recorded two solo albums in Hebrew. Ori Kaplan is living in Vienna, but the trio comes together to record and tour around the world with a large group of guest musicians. BBB has released four albums to date.
Check out Balkan beat box music at:
https://www.youtube.com/watch?v=oWTRG5ucwaE&list=RDHC2aMcvFBFNEo
David Broza:
With a glorious career that started in the late '70s, David Broza needs no introduction for his many Israeli followers. Still, in the mid '80s and after his huge success with the best selling album "The Woman with Me," a collection of classic Spanish songs translated to Hebrew, the singer-songwriter-virtuoso acoustic guitar player moved to the States, looking for a breakthrough in the global market. Since then he has split his time between Israel, Spain and the United States recording and performing in Hebrew, English and Spanish.
In 1998 David Broza was involved in a car crash, and his left hand was badly hurt. Against all odds, he regained all his abilities as one of the world's best Spanish guitar players and performers. So far he has recorded 16 albums in Hebrew and 12 in English.
Check out David Broza's music at: https://www.youtube.com/results?search_query=david+broza+english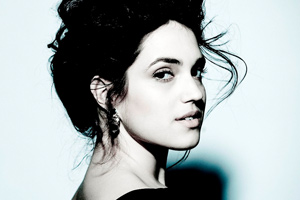 Marina Maxmilian:
The Ukrainian born singer-actress gave her first professional performance at age 10, started singing jazz classics in Tel Aviv clubs when she was 15, and got her major breakthrough at the age of 20, when she was second in the fifth season finale of TV show "A Star is Born" (the Israeli version of "American Idol").
For the past seven years Marina Maximilian recorded and performed in both Hebrew and English. However, she decided to cancel her upcoming Hebrew debut album. Two years ago she released "Step into My World" with eight songs in English and one in Russian, including the hit singles "Two Pigs," "Tango" and "Hurricane." Her powerful voice and charismatic performance make this diva a winning bet for a long-term international career.
Check out Marina Maximilian's music at: https://www.youtube.com/watch?v=Y4XZgs1GR4o&list=PLBYz3fDJ9ZzGduNQoZJDSYE784GmR4Ez1&index=12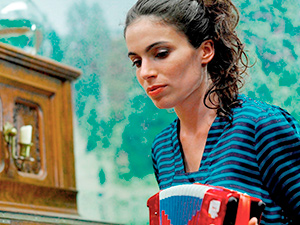 Yael Naim:
French-born singer-songwriter Yael Naim moved to Israel with her family at age 4. After two years of army service, she moved back to France and was casted for the stage hit musical "The 10 Commandments." Her debut album released in France shortly after that was not a big success, and Naim's career came to a dead end for a few years. Then an amazing thing happened. Naim decided to self-produce her next album with her life and musical partner David Donatien. In 2007 she released to the French market a collection of psychedelic jazz-folk songs in Hebrew and English. The album, "Yael Naim," was an immediate success in France and then became an international hit after the single "New Soul" was chosen to lead a campaign for computer-industry giant Apple. Another hit was her enigmatic cover for Britney Spears's "Toxic."
Yael Naim kept writing mostly in English for her next two albums, "She Was a Boy" (2010) and "Older" (2015). She is currently touring Europe promoting her new album.
Check out Yael Naim's music at: https://www.youtube.com/watch?v=zqKZ_WIK5ms&list=RDEMbDV1NHYM5lp9QL121eMYxg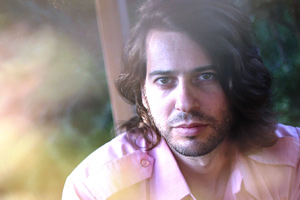 Geva Alon:
Born and raised on Kibutz Ma'abarot in central Israel, singer-songwriter Geva Alon started playing guitar at age 12. The first songs he wrote were in English. Between 1999 to 2005 Alon was the lead singer of folk-rock band "Flying Baby," and he toured the United States with them for two years. "Flying Baby" released two albums and became an almost cult act, mainly due to numerous live performances.
In 2006 Alon released the first of four solo albums in English, gathering more and more followers (his cover for David Bowie's "Modern Love" was a huge hit in Israel). He went back to the USA for a year, then returned to Israel and was signed at "ADA Global," a subsidiary of Warner music.
Geva Alon is currently performing with songs from his new album "Be with Me," his first ever in Hebrew. He plans his return to the global music market.
Check out Geva Alon's music at: https://www.youtube.com/watch?v=u2F9-5kxCMY&list=RDEM5DXTOPkm8hrviRVV9aBVWQ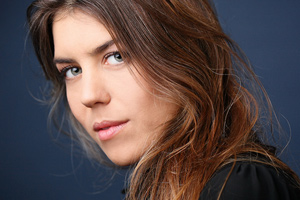 Yael Deckelbaum:
Born in Jerusalem, and Yael Deckelbaum was raised in both the small Israeli city Aminadav and Canada. She grew up listening to English folk songs her father, David Deckelbaum, performed with his band "The Innkeepers." She took the stage for the first time at age 8 as a guest in one of the band's concerts.
After serving in the Israeli army, Deckelbaum joined Israeli superstar singer-songwriter Shlomo Artzi in both the recording studio and on tour. Her next big breakthrough was in the female trio "Ha'banot Nechama." She wrote five songs for the band's hugely successful album and was part of their international tour. In 2009 Yael Deckelbaum released her first solo album "Ground Zero." All the songs were in English. Her second album, "Joy and Happiness," was all Hebrew. Her new album "Enosh" (human) is a mix of both languages.
Alongside her solo career, Yael Deckelbaum keeps collaborating with top Israel's musicians such as Rona Keinan, Tamar Eizenman, Miri Mesika, Korin Alal and rock band Mashina.
Check out Yael Deckelbaum's music at: https://www.youtube.com/watch?v=becbLDNCaAA&list=RDEMqZEY6PUA8j8JQ6gBltslFA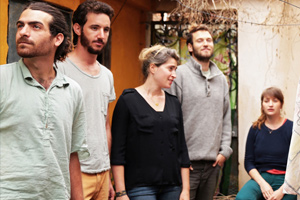 theAngelcy:
Five years ago, singer-songwriter Rotem Bar-or was traveling Europe as a homeless street performer. He returned to Israel and was joined by four other musicians creating "theAngelcy." The folk-rock band with a super-fast growing fan base, has an all-English debut album full of radio hits such as "My Baby Boy," "Dreamer" and "The Call."
The band was lucky. In one of their early concerts, a local radio DJ bought a CD with demos and started playing their songs on his show. With zero organized PR, some of those songs were already hits by the time "theAngelcy" finished recording their debut album "Exit Inside" in 2014.
The secret to their success is various influences, from Leonard Cohen and Bob Dylan to cabaret and traditional Jewish music, combined with writing songs in English about Israeli topics (soldiers, fear of death in battle, worried mothers). "theAngelcy" recently signed an international deal with "Jive epic," a subsidiary of Sony music.
Check out theAngelcy's music at: https://www.youtube.com/watch?v=Cyht4cXoca4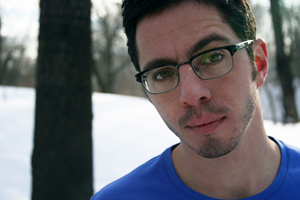 J-viewz:
Ten years ago, Israeli musician Yonatan Dagan moved to New York City and gathered a group of fellow Israelis, amongst them singer Noa Lambarsky. The result was "J-viewz." An electronic trip-hop-jazz project based in Brooklyn, it constantly transforms from exciting live act to wanted studio production team, mixing and collaborating with singers and musicians from Israel and around the world.
Alongside their superbly crafted sound, "J-viewz" are well known for their bold videos and the powerful images on their album covers from debut album "Muse Breaks" to mini-album "The Besides" and "Rivers and Homes" (a 2011 Grammy nominee for best album cover). The band is at work on a new album, "The DNA Project," gradually exposing the recording process on their official website. They are also well-known from the enchanting cover version of Michael Jackson's "Smooth Criminal."
Check out J-viewz music at: https://www.youtube.com/watch?v=FUyy4gcgqaI&list=RDEM1226_wbO18IEYfhTATprLQ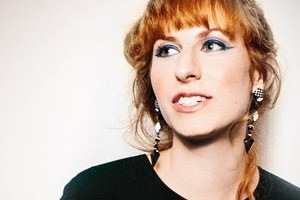 Ma-ya:
Israeli singer-songwriter Maya Isakowich recently adopted the name Ma-ya to go with her developing international career. She recently finished recording her second album in New York City with "J-viewz" front man Yonatan Dagan in the musical producer's seat.
Born and raised in northern Israel, Maya Isakowich started playing the guitar when she was 14 and began to write her own songs when she was 16. She was 21 when she raised the funds and recorded her debut album "Safe and Sound," all in English. Promoted through numerous live shows and a website designed by her dad, the songs quickly gathered a big fan base. Indi Israeli label "High Fidelity" signed Maya, re-released the album, and it became a best seller with three radio hit singles including the title track. In 2012 Maya was chosen "Best New Artist" by ICA (Israeli Composers Association).
Her second album, expected late summer 2015, will be followed by a new tour in Israel, the United States and Europe.
Check out Ma-Ya's music at: https://www.youtube.com/watch?v=IQ44qjE7GCQ&list=PLWkfrFkdyL1EaFAoJ3ykCaNfR_oQkVZta&index=10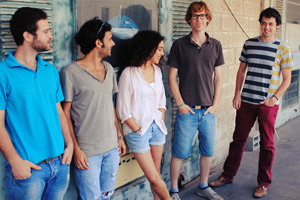 Folly Tree:
Lead singer Alex Moshe was only 17 when Israeli rock star Aviv Geffen took her under his wing and produced and wrote most of the songs for her debut album. However, the album was not a big success. After serving in the Israeli army for two years, Alex started looking for her own sound.
Together with four other members, she formed "Folly Tree" and created an enchanting mini-album of all English acoustic, psychedelic, ethnic folk-rock songs that would make the late Jeff Buckley smile down from the heavens. The band is constantly performing clubs in Israel, and recently released an amazing cover version of David Bowie's classic "Star man."
Check out Folly tree's music at: https://www.youtube.com/user/alexmoshe