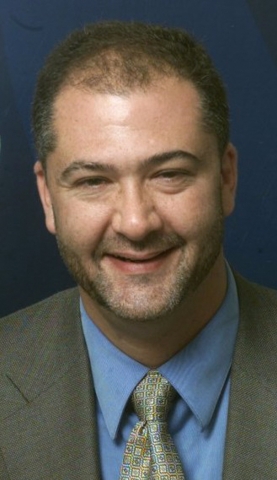 Eager to ensure a new generation embraces America's music, jazz musicians often reach out warmly to fans – especially young fans.
The warm reception Laz Glickman, now 12, has received over the past seven years has not only inspired him to play jazz piano, it also resulted in an annual jazz series in Bend – surely more than the musicians envisioned when they chatted with Laz during breaks or invited him on stage during a show.
Marshall Glickman, Laz's father, is better known in the sports world. He is a former president of the Portland Trailblazers and runs a global sports business consulting firm from his home in Bend, which is known as a destination for outdoor enthusiasts. Three years ago, he bucked both generalizations and used the business savvy he gained in the sports world to bring people to central Oregon for jazz.
This year BendBroadband's Jazz at the Oxford series will feature a world-class lineup of respected jazz and blues musicians for six weekends. Each year, the small ballroom in downtown Bend's boutique Oxford Hotel is converted into a jazz club with intimate seating for 110 people to enjoy dinner, drinks and jazz. Glickman says dim lights and black-and-white photos of jazz musicians help set the stage for shows, all of which have sold out.
This year's series features three shows on one weekend per month beginning Oct. 19, concluding with shows the weekend of March 16. (See box for schedule.)
Returning to the show's roots of outreach to youth, Glickman has added an education component to this year's series. Many of the artists have agreed to volunteer an afternoon during their stay to conduct a workshop for Central Oregon's best young musicians. Area middle schools and high schools will be invited to send talented members of their bands or choirs to "spend two hours with world-class" musicians.
For Laz, the impetus to play jazz piano can be traced to jazz legend Al Foster coming up to the family's table at a New York jazz club when Laz was 5. Foster was pleased to have an enthusiastic youngster at the show, and when Laz said he wanted to be a drummer like Foster, the musician told him he first needed to learn piano. Through the years, other jazz musicians have contributed to Laz's enthusiasm by talking to him at clubs or inviting him onstage during shows.
When Laz was 8, Maceo Parker invited Laz to play a song during his band's encore. When Laz launched into the Southern soul song "Chittlin Con Carne," Glickman said the band looked surprised and then jumped in "and backed him up for four minutes. It was his first time being on stage and he was digging the adulation."
Glickman says Jewish jazz musicians Tom Grant and Michael Allen Harrison, both of whom have appeared in previous years of Jazz at the Oxford, have each inspired and nursed Laz's playing. In fact, Harrison invited Laz to perform in the youth version of his Ten Grands series, quite an honor for a kid who practices 45 minutes a day.
Glickman says Laz has such a full schedule – juggling school, bar mitzvah lessons, baseball, skiing and mountain biking – that he can't devote three to four hours a day to practice, as many young musicians do. But he's having fun on the piano, and Glickman hopes the series and the student workshops will inspire more people to enjoy jazz.
_______________________
SCHEDULE:
BendBroadband's Jazz at the Oxford
Tickets: www.jazzatthe oxford.com
Each weekend includes shows at 8 pm Friday and 5 and 8 pm Saturday at the Oxford, 10 NW Minnesota Ave., Bend.
Oct. 19-20: Portland Blues Review featuring LaRhonda Steele and Blues icon Curtis Salgado
Coming together exclusively for the Jazz at the Oxford series, award-winning vocalist/songwriter/harmonica icon Curtis Salgado and soulful vocalist LaRhonda Steele will be backed by a sizzling rhythm section featuring Louis Pain, Tim Bryson, Edwin Coleman II and Peter Damman.
Nov. 23-24: Trumpeter Jeremy Pelt
Jeremy Pelt, Downbeat's 'Rising Trumpet Star" five years in a row, will be accompanied by Portland's finest players: Mel Brown, Tony Pacini and Ed Bennett.
Dec. 22-23: Patrick Lamb's Holiday Soul
Saxophonist Patrick Lamb will bring his new seven-piece band to the series for his special "Holiday Soul" performance.
Jan. 18-19: Karrin Allyson
Multi-Grammy nominee, pianist and acclaimed singer Karrin Allyson takes the stage joined by popular Portland-based musicians Dan Balmer, Scott Steed and Todd Strait.
Feb. 22-23: Mel Brown Septet
Portland's "Gentleman of Jazz," drummer Mel Brown, returns to the stage with the big horn sound of his entire Septet.
March 15-16: Tom Scott & California Express
Scott, a 14-time Grammy nominee and three-time winner, is a prolific saxophonist, musical director and composer. For his Bend show, he'll bring his West Coast band, California Express.