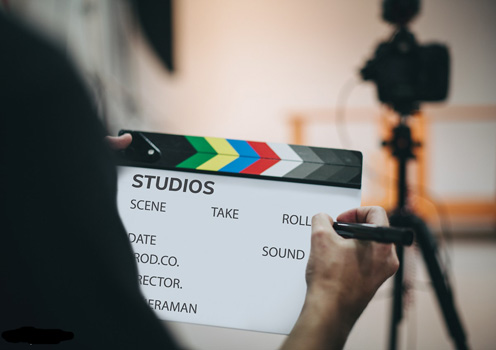 Crystal City Entertainment and Maimonides Fund have formally issued a request for proposals for the inaugural Jewish Writers' Initiative, a national, year-long program to incubate commercial, Jewish-themed scripts for mainstream film, television and digital media platforms.
The year-long program features seminars in Los Angeles, New York and Israel, along with monetary stipends and industry support. All proposals should be submitted by Sept. 15, 2019, to jwinitiative.com.
The program aims to empower and develop U.S.-based screenwriters to help them create compelling, commercial scripts that explore Jewish identity, culture, values, heritage, religion, spirituality, or history for mainstream audiences in film, television, and digital media.
"The Jewish Writers' Initiative is a creative endeavor for writers," says Ari Pinchot, CEO of Crystal City Entertainment. "With the support of high-level industry professionals, leading educators and project-specific resources, this is a rare opportunity for writers who want to create commercial scripts exploring diverse Jewish stories. We are excited about this initiative and look forward to supporting each writer in their efforts to launch their projects."
The Initiative will offer three-day seminars in both New York and Los Angeles, where writers will learn from media veterans and subject-matter experts to facilitate the creation of their projects and expand their knowledge of storytelling techniques and Jewish content. In addition, a 10-day seminar in Israel will introduce writers to the country's leading creatives. Writers will meet with Israeli artists, entrepreneurs, educators and storytellers while they continue to develop their own projects. The Initiative will cover all travel and expenses.
JWI will also offer writers opportunities to consult with experts on their projects' unique subject matter. Bringing first-hand sources and academics into their process will aid writers in their research and help them realize dynamic and authentic stories.
Writers will each receive a non-exclusive stipend of $36,000 to support them throughout their creative venture. Writers will own their scripts at the conclusion of the program.
About Crystal City Entertainment:
Crystal City Entertainment is a film finance, production, and development company started in 1999.
Past credits include: The Life and Times of Hank Greenberg (HBO); Paper Clips (MIRAMAX); Everything Must Go (Will Ferrell); The Ides of March (George Clooney); Lee Daniels: The Butler (Forest Whitaker); and upcoming projects including: Jennifer Lawrence, Brad Pitt, Ansel Elgort, Julia Roberts, Rachel Weisz, Leslie Mann, and Zach Braff.
About Maimonides Fund:
Maimonides Fund is a private grantmaking organization.