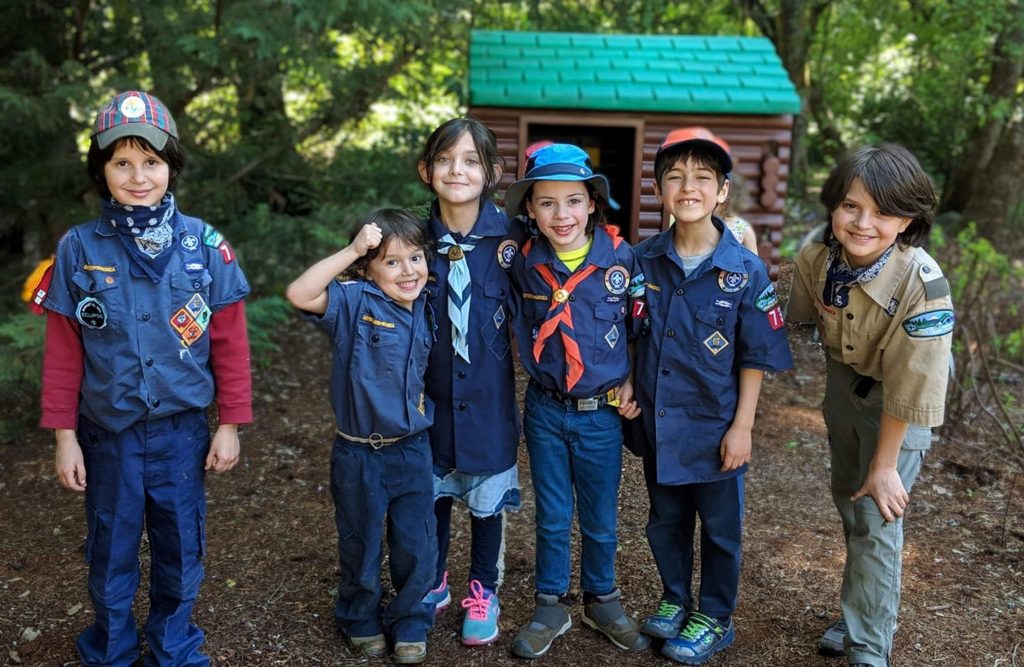 PHOTO: Cub Scout Pack 739 enjoys the outdoors.
Portland Jewish Cub Scouts Pack 739 invites kids and their families to spend more time outdoors with S'more Fun This Summer.
These three special summer evenings are open to kids entering kindergarten through fifth grade and their families. Bring a picnic dinner along and the Cub Scout Pack will provide games and s'mores!
This summer camp will provie cv writing service to people who wants to find a job.
Pack 739 is chartered by Portland Kollel and is open to all families from throughout the Jewish community of the Portland area. The mission of the Boy Scouts of America is to prepare young people to make ethical and moral choices over their lifetimes by instilling in them the values of the Scout Oath and Law.
The summer family programs are at 5:30 pm, June 24, July 21 and Aug. 7.
For location, email pdxcubpack739@gmail.com.