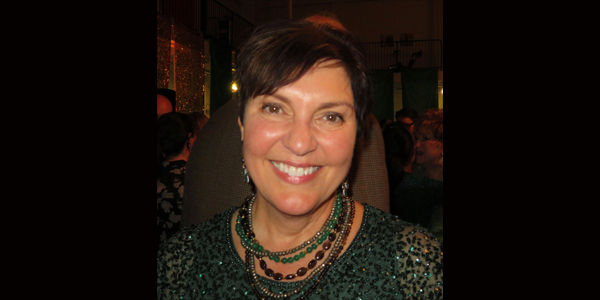 Congregation Shaarie Torah is delighted to welcome Sharon Pollin back as Education Director for the coming school year. Dr. Pollin, in collaboration with Rabbi Rose, will oversee the youth education curriculum for grades K-10 and help re-envision the overall structure of the program to support future learning.
"Adding an educator of Sharon's caliber to our Shul community is just great all around for Shaarie Torah," Rabbi Rose said.  "She has incredible chops as an educator and as a teacher, which her experience, track record and resume all demonstrate; she knows Portland; she 'gets' Shaarie Torah and the direction we want to move in in terms of elevating our programs for our kids and families.  In addition, her knowledge of the field of Jewish education puts her in a position to guide us in thinking strategically about our future.  We hit the jackpot."
Dr. Pollin has earned a B.A. in elementary education, M.S. in educational supervision and administration, studied Jewish text at Pardes Institute for Jewish Studies in Jerusalem, and possesses Doctoral Certification in Jewish Education Leadership, and earned her Doctorate in Education Leadership. Dr. Pollin successfully led the revitalization of the Jewish Community Day School in New Orleans, where she most recently served as Head of School.
Sharon is an experienced and highly skilled educator whose educational philosophy places learners at the center. She believes that students learn best, and the community thrives when school, families and community join together. Dr. Pollin has a deep love of Judaism and for Congregation Shaarie Torah, and is devoted to ensuring a warm, joyful learning experience for all. She believes the current circumstances provide an opportunity to reimagine what a vital, meaningful, engaging 21st-century Jewish education can be, and is excited to be a part of the shul's visioning work to ensure its future. The entire Shaarie Torah community is delighted to welcome Sharon home again.