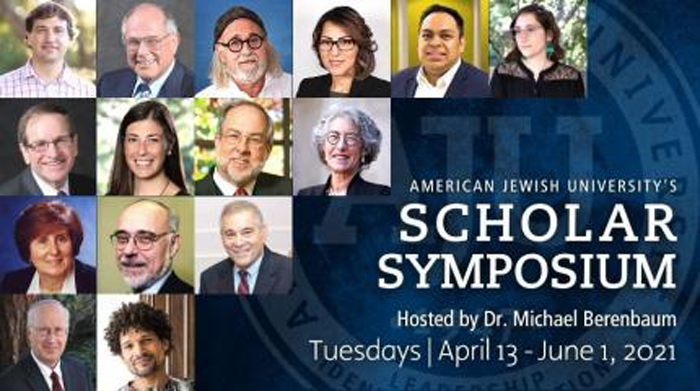 On April 13, American Jewish University (AJU) began hosting an inaugural Scholars Symposium, a weekly series dedicated to analyzing the changing nature of Jewish life before, during, and after the global pandemic. Each week, the public is invited to join renowned thought leaders, scholars, and rabbis —AJU faculty and their guests—for online sessions exploring timely issues. Attendees will join this intimate, intellectual exploration of Jewish themes as active participants and will be able to observe, discuss, review, and share feedback on the materials presented by AJU scholars and their guests.
Prof. Michael Berenbaum will moderate each session, which will feature various scholars who will present papers on a diverse set of topics—such as growing antisemitism, medical ethics, changes in education, the future of synagogues, and more.
All sessions will be hosted online. Viewers can register for the entire series for $250 or for individual sessions for $40. The seven-part series will feature the following talks:
Click on the links for more information, or to register.