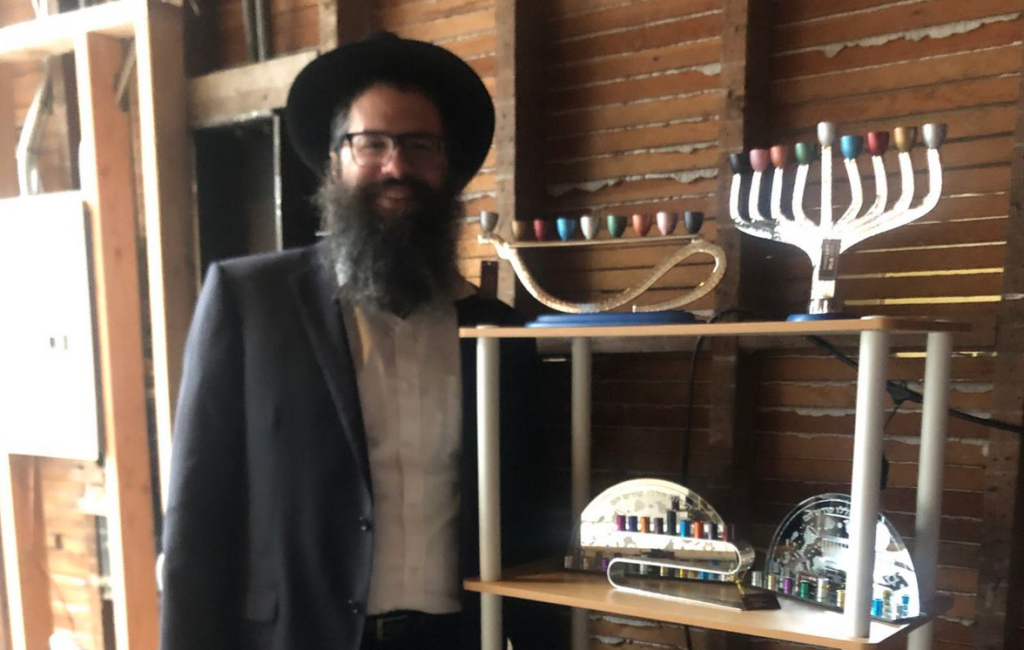 Photo: Rabbi Chayim E. Mishulovin in a corner of the new center, now under construction in the Pearl District, with some of the items for sale.
By Tom Hallman Jr. | The Oregonian/OregonLive
After Everything Jewish, a place where people of the Jewish faith could come to buy religious items, burned last year, leaders decided to move the Chabad of Oregon operation from Southwest Portland to a building they bought in the Pearl District.
The new site needed to be gutted, and the plan was to finish the remodel and open for business in February 2022.
But believing the world is in a dark place, leaders opened a popup store in the middle of the construction site in time for Hanukkah. The shop was open through Nov. 30.
"The pandemic disrupted the comfort and norms in our systems and lives," said Rabbi Chayim E. Mishulovin. "It seemed necessary we open now because we are all contemplating about why we are here and reflecting on what life is all about."
Read the entire article here.