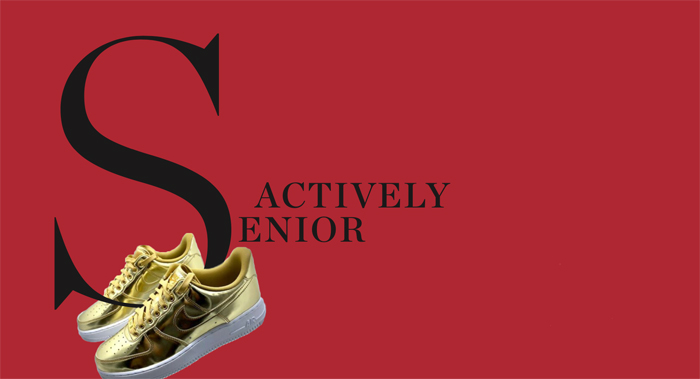 People are living longer, and seniors want more choices for living active, fulfilling lives. Abundant opportunities for stimulating educational and social programs are available, along with a wide variety of in-home, independent and assisted living options. Many retirement communities are offering a continuum of care so that residents can receive the level of care they need as they age.
PROGRAMS & SERVICES
ADULT DAY SERVICES
Nancy Heckler, Director
6125 SW Boundary St., Portland, OR
503-535-4403
nancy.heckler@cedarsinaipark.org
cedarsinaipark.org
Adult Day Services offers family caregivers convenient, flexible respite along with the comfort of knowing their loved one will be spending the day in a stimulating, nurturing and fun environment. Group activities are adjusted to the needs, abilities and interests of participants and include yoga, music, garden club, creative arts, brain fitness activities, reminiscing, board games and special events. Lunch and two snacks daily are included in the cost of the program.
ALL IN ONE MOBILITY, INC.
12833 NE Airport Way, Portland, OR
503-255-5005
sales@allinonemobility.com
allinonemobility.com
We sell, install and service stair lifts, walk-in tubs, barrier free showers, wheelchair lifts, track lifts, elevators and more. Visit our showroom near the airport to see and try stair lifts, mobility scooters, lift chairs, walkers, baths, showers, wheelchairs, elevators and other mobility products. We service everything we sell. We are open 8 am-5 pm, Monday-Friday.
JEWISH FAMILY & CHILD SERVICE
Holocaust Survivor Services
Kim VanKoten, Program Manager
1221 SW Yamhill St. #301, Portland, OR
503-226-7079 ext. 129
kimvankoten@jfcs-portland.org
jfcs-portland.org
SINAI IN-HOME CARE
Rachael White, Director
6125 SW Boundary St., Portland, OR
503-535-4300
rachael.white@cedarsinaipark.org
cedarsinaipark.org
Sinai In-Home Care at CSP can provide everything from full care to occasional visits, all with the dignity and respect you would expect from the Cedar Sinai Park family. The staff help older adults and people with disabilities to stay independent. With four levels of care, your loved one can choose from a variety of programs to meet their needs. Sinai In-Home Care is dedicated to providing customized care, available any time of the day, seven days a week.
WISE AGING
Dinah Gilburd, dgilburd@jfcs-Portland.org
jfcs-portland.org/services/wise-aging
The Wise Aging program offers a guided path, designed to help those 55 and over who want to discover new resources to enhance their later years with spirit, resilience and wisdom.
SENIOR LIVING
CEDAR SINAI PARK
Kimberly Fuson, CEO
6125 SW Boundary St., Portland, OR
503-535-4300
kimberly.fuson@cedarsinaipark.org
cedarsinaipark.org
Founded in 1920, Cedar Sinai Park is a non-profit organization committed to providing residential and community-based care to our elders and adults with special needs, allowing them to live with comfort, independence and dignity in a manner and in an environment based on Jewish values.
CEDAR SINAI PARK – AFFORDABLE HOUSING
Quinn Black, HUD Administrator, Harsch Investment Properties
QuinnB@harsch.com
Deborah Theisen, HUD Properties Support Manager
DeborahT@harsch.com
1431 SW 11th Ave., Portland, OR
503-224-1563
Harsch.com
Located in downtown Portland, Lexington Apartments, Park Tower Apartments, Rose Schnitzer Tower, and The 1200 Building offer 540 HUD funded (United States Housing & Urban Development), affordable, unique one-bedroom designs with spacious kitchens and balconies. An on-site Service Coordinator is available to assist residents in accessing social services, so that they can maintain an independent lifestyle.
COURTYARD VILLAGE AT RALEIGH HILLS, LLC
Joanie Ceballos, General Manager
Jason Goodwill, Marketing Director
Doris Kelleher, Operations Manager
4875 SW 78th Ave. Portland, OR
503-297-5500
joaniec@courtyardvillage.com
courtyardvillage.com
A welcoming and comfortable community where you feel you belong is important as you search for a senior living community. Courtyard Village at Raleigh Hills provides high quality and affordable housing for active, independent adults 62 years of age or older. We are independently owned and locally operated. It's the privacy and freedom of home combined with services of friendly, helpful, and caring staff. Residents feel connected and continue to thrive as they build new and meaningful relationships.
HAROLD SCHNITZER CENTER FOR LIVING
Krista Mattox, Administrator
6125 SW Boundary St., Portland, OR
503-535-4300
krista.mattox@cedarsinaipark.org
cedarsinaipark.org
The Harold Schnitzer Center for Living at Cedar Sinai Park (CSP), offers long-term intermediate nursing care in a setting that isn't just "home like" – it is home. Spacious, stunning private rooms and private bathrooms surround a welcoming hearth and family-style gourmet kitchen. With a focus on person-centered-care, the rhythm of daily life is driven by the individuals who call it home.
KEHILLAH
Polina Munblit Gregg, MBA, Assistant Administrator
6140 SW Boundary St., Portland, OR
503-535-4000
polina.munblit@cedarsinaipark.org
cedarsiniaipark.org
Kehillah at CSP is independent, HUD funded housing for adults with developmental disabilities. Located on the Cedar Sinai Park campus, Kehillah is focused on supporting resident inclusion within the community through social activities and employment assistance. We partner with local agencies to offer residents access to an array of social services that aid in their ability to live independently in the community.
ROBISON JEWISH HEALTH CENTER
Krista Mattox, Administrator
6125 SW Boundary St., Portland, OR
503-535-4300
krista.mattox@cedarsiniaipark.org
cedarsinaipark.org
Robison Health & Rehabilitation Center at CSP offers post-acute rehabilitation services and support to those recovering from surgery, strokes, accidents and other major health traumas. Our rehabilitation team develops an individualized plan focused on preparing patients for a return home by providing clinical care in a peaceful and private environment.
ROSE SCHNITZER MANOR
Vivian Villegas, Administrator
vivian.villegas@cedarsinaipark.org
Polina Munblit Gregg, MBA, Assistant Administrator
polina.munblit@cedarsinaipark.org
6140 SW Boundary St., Portland, OR
503-535-4000
roseschnnitzermanor.org
Rose Schnitzer Manor Assisted Living at CSP offers a comfortable, elegant and caring community dedicated to providing the highest quality care while supporting a vital lifestyle. Residents enjoy gourmet meals in an array of fine dining settings, daily fitness classes, frequent outings, plus a wealth of on campus activities to stimulate mind, body and soul. Nestled in 27 acres of urban forest and gardens, Rose Schnitzer Manor is friendly and welcoming … the perfect place to call home.