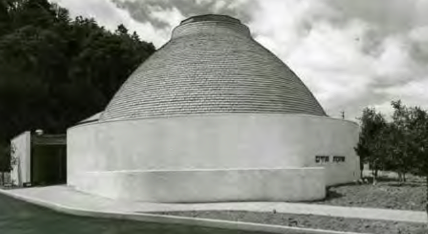 ---
CHABAD
Bais Menachem (Chabad of Oregon)
2317 SW Vermont Portland, OR 97219
503-977-9947
Chabad of Eugene
503-977-9947
Chabad of Hillsboro
111 NE Porto Way Hillsboro, OR 97124
503-747-5363
Chabad of NE Portland
2125 NE 45th Ave. Portland, 97213
503-309-4490
Chabad of SE Portland
3355 SE Steele St. Portland, OR 97202
503-236-6642
Chabad of SW Washington
9604 NE 126th Ave., Ste. 2320 Vancouver, WA 98682
360-993-5222
Chabad of Salem
1370 Crowley Ave. SE Salem, OR 97304
503-383-9569
Chabad of Southern Oregon
804 Hillview Dr. Ashland, OR 97520
541-482-2778
Conservative
Anshe Shalom
PO Box 7953 Klamath Falls, OR 97603
Congregation Neveh Shalom
Fred Rothstein, Executive Director Wendy Kahn, Membership and Development Director Mel Berwin, Director of Congregational Learning
2900 SW Peaceful Lane Portland, OR 97239
503-246- 8831 Fax: 503-246-7553
info@nevehshalom.org, www.nevehshalom.org
Congregation Neveh Shalom is Portland's welcoming and egalitarian Conservative congregation. We offer a dynamic array of religious services, opportunities to engage in social justice, and many cultural and social activities. CNS thrives in creating and deepening relationships to Judaism and our community. We invite you to find your place with us! Our Clergy: Rabbi Daniel Isaak, Senior Rabbi; Rabbi Eve Posen, Rabbinic Educator; Rabbi Joshua Stampfer, Rabbi Emeritus; and Cantor Deborah Bletstein.
Congregation Shaarie Torah
Rabbi Joshua Rose Dorice Horenstein, Education Director Michael Imlah, Office Manager
920 NW 25th Ave. Portland, OR 97210
503-226-6131 fax: 503-226-0241
stdir@shaarietorah.org, www.shaarietorah.org
Shaarie Torah is Portland's Conservative Jewish Home: an inclusive, multigenerational synagogue, nestled in the heart of Northwest Portland. Shaarie Torah offers extensive Jewish programming, services, and activities for every age and interest.
Humanist
Kol Shalom
1509 SW Sunset Blvd., Ste. 1E Portland, OR 97239
503-459-4210
Independent
Ad Olam
Eugene synagogue without walls
PO Box 10651 Eugene, OR 97440
541-344-7945
Beit Am
625 NW 36th St. Mail: PO Box 1143 Corvallis, OR 97339
541-753-0067
Central Coast Jewish Community (First Presbyterian Church)
227 NE 12th St.
Newport, OR 97365
541-520-3434
Columbia Gorge Havurah
Hood River Valley and Mid-Gorge Region
541-806-0069 (Evenings only!) emilykohner@mail.com
Congregation Shir Tikvah
Rabbi Ariel Stone Amelia Schroth, Office Manager Katie Schneider, Education Director
7550 NE Irving Ave. Portland, OR 97213
503-473-8227
info@shirtikvahpdx.org, shirtikvahpdx.org
Congregation Shir Tikvah is an independent congregation on Portland's Eastside. We are committed to the principle that learning is intrinsic to being Jewish. In addition to services every Friday and Saturday, we have lively Shabbat Torah study, engaging children's education programs for Pre-K thru b'nai mitzvah, weekly Talmud study and festive celebrations. Our open, thought-provoking approach invites you to live Judaism with us through study, prayer, music, and acts of social justice.
Gesher – a Bridge Home
10701 SW 25th Ave. Portland, OR 97219
503-246-5070
Jewish Community of Central Oregon/Shalom Bayit
21555 Modec Lane Mail: PO Box 1773
Bend, OR 97709
541-385-6421
Keshet (LGBT)
Mike Winer
503-331-1111
Mayim Shalom
PO Box 307 Coquille, OR 97423
541-266-0470
North Coast Shabbat Group
Meets at: 1225 Ave. A Seaside, OR
503-244-7060
Or Hagan
Services: Unity of the Valley Church, Hilyard & 39th Mail: PO Box 5582 Eugene, OR 97405
541-434-6551
Portland Women's Tefillah
503-246-3185
Temple Emek Shalom
1800 E. Main St. Mail: PO Box 1107 Ashland, OR 97520
541-488-2909
Umpqua Valley Havurah
PO Box 1821 Roseburg, OR 97470
541-677-0575
Orthodox
Congregation Kesser Israel
6698 SW Capitol Hwy. Portland, OR 97219
503-222-1239
Ahavas Torah Synagogue
2935 Onyx St. Eugene, OR 97403
541-844-1340
Reconstructionist
Havurah Shalom
Teri Ruch, Community Organizer Rabbi Joseph Wolf Deborah Eisenbach-Budner, Education Director
825 NW 18th Ave. Portland, OR 97209
503-248-4662 Fax: 503-248-4668
info@havurahshalom.org, www.havurahshalom.org
We are a spirited, friendly, inclusive community located in Northwest Portland. The Havurah Shalom mission is to provide a vibrant, diverse, participatory Jewish community steeped in Jewish values, promoting spirituality, learning and acts of social responsibility. We encourage identification with social change movements and welcome a rich and open conversation about Jewish life. We have numerous opportunities for worship and study, including our High Holiday services, which are open to the public at no cost.
Temple Beth Israel
1175 E 29th Ave. Eugene, OR 97403
541-485-7218
Temple Beth Shalom
1274 Cunningham Lane S Salem, OR 97302
503-362-5004
Reform
Beit Haverim
Sue Greenspan, President Rabbi Alan Berg Michelle Bombet Minch, Board Member
Services: 1111 Country Club Road Mail: PO Box 311 Lake Oswego, OR 97034
503-568-1241
office@beithav.org, www.beithav.org
Beit Haverim is an open, inviting and spiritually alive Jewish community, located just outside of Portland in Lake Oswego. Beit Haverim welcomes everyone to our Reform congregation of Jews by birth, Jews by choice and Jews at heart. We invite you to visit our congregation, where families and individuals experience the sense of Jewish belonging that comes from shared worship, religious instruction, tikkun olam and social events at a location not too far from home.
Congregation Beth Israel
Michael Z. Cahana, Senior Rabbi Sydney Baer, Executive Director Jemi Kostiner Mansfield, Congregational Affairs Director
1972 NW Flanders St. Portland, OR 97209
503-222-1069 Fax: 503-274-1400
resources@bethisrael-pdx.org, www.bethisrael-pdx.org
Congregation Beth Israel, affiliated with Reform Judaism since 1879, is a vital center of Oregon Jewish life. Our historic landmark sanctuary serves as a house of prayer, a house of study and a house of assembly, hosting religious services, celebrations and ceremonies; youth, family and young adult musical services; preschool, religious school; plus numerous adult and social action programs. Beth Israel's beautifully maintained cemetery is located in southwest Portland.
Congregation Kol Ami
Rabbi Elizabeth Dunsker Lauren Trexler, Director of Education Robin Hayden, President
7800 NE 119th St. Vancouver, WA 98662
360-896-8088
admin@jewishvancouverusa.org, www.jewishvancouverusa.org
Congregation Kol Ami brings together a Jewish community for worship, learning, social events and tikkun olam. Our worship services are inclusive and energetic, blending traditional with contemporary in prayer and song. Services on all major holidays, Friday Shabbat service, Saturday Torah study and service, and monthly Tot Shabbat service. We have a monthly potluck Shabbat meal. Everyone of all ages is welcome to attend and participate in our services and Shabbat meals. (see Education listing).
Temple Beth Tikvah
PO Box 7472 Bend, OR 97708
541-388-8826
Temple Emek Shalom
1800 E Main St. Mail: PO Box 1107 Ashland, OR 97520
541-488-2909
Renewal
Havurah Shir Hadash
185 N Mountain Ave. Mail: PO Box 1262 Ashland, OR 97520
541-488-7716
P'nai Or of Portland
Debra Kolodny, Rabbi Deanna Cohen, Education Gayle Lovejoy, Administrator
9750 SW Terwilliger Blvd. Portland, OR 97219
503-248-4500
admin@pnaiorpdx.org, www.pnaiorpdx.org
P'nai Or is a vibrant, egalitarian Jewish Renewal congregation. Our joyous worship is infused with singing, chanting, and dance. We "pray with our feet" through tikkun olam. We study Torah, Kabbalah, teachings of Chassidic masters, and other classic Jewish sources. A diversity of Jewish experience and expression is reflected in our membership; all are welcome. P'nai Or is a place where a Jewish spiritual perspective can flourish. Our intent is to make Jewish spirituality accessible.
Sephardic
Congregation Ahvath Achim
Rabbi Michael Kaplan Charles Levy, President Richard Matza, Treasurer
3225 SW Barbur Blvd. Portland, OR 97239
(503) 227-0010
info@ahavathachim.com, www.ahavathachim.com
Congregation Ahavath Achim is Portland's Sephardic synagogue. Founded in 1916, we have served the Portland Jewish community by offering weekly prayer services, lifecycle events, and cultural experiences. Our prayers are conducted in the traditional Sephardic style and we are proud to include many Ashkenazim among our members. We are a synagogue which prides itself on making everyone feel at home. We look forward to welcoming you!
Beit Yosef
6686 SW Capitol Hwy. Portland, OR 97219
503-295-1170

---
---