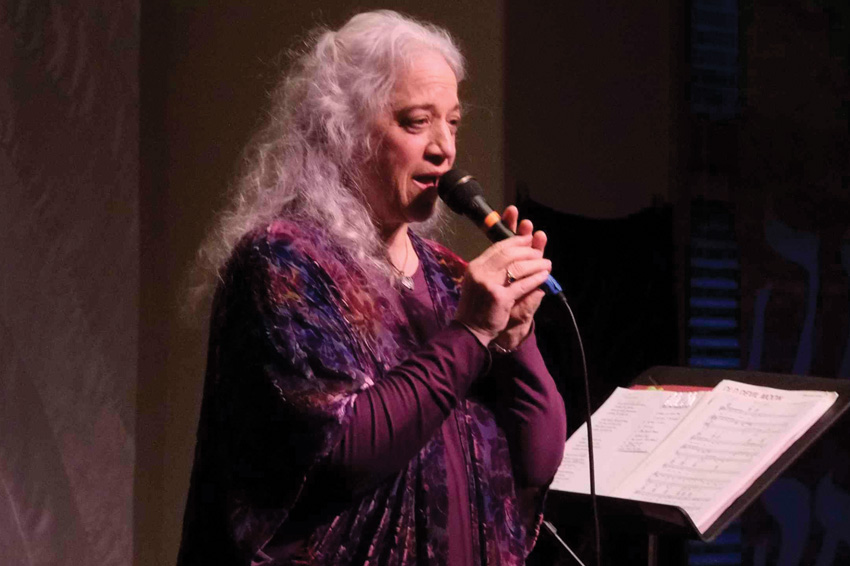 From 1991 through last spring, Rabbi Zalman Schachter Shalomi, z"l, and Eve Ilsen came to Havurah Shir Hadash in Ashland for a weekend of ecstatic music, deep learning and prayer. Members of Jewish Renewal, Reform, Conservative and Reconstructionist communities from around the country would descend on the Havurah to be a part of the transformational magic that was created during those Shabbaton weekends.
Reb Zalman and Eve were joined by many West Coast rabbis, who were all connected to the work of Renewal within Judaism. This year these same teachers, many of whom were ordained by Reb Zalman, will contribute their wisdom, teachings and music to bring forward his amazing, paradigm-shifting teachings.
Havurah Shir Hadash Rabbi David Zaslow says, "At the end of Reb Zalman's last Shabbaton in Ashland, he said to me 'Please gather again next year. I'm not sure I'll make it, but this gathering is so special. I'll try to be there.' In the spirit of the Rebbe's incredible legacy, we'll have a gathering of the tribes from all over to celebrate his teachings, music and wisdom."      
The upcoming Shabbaton weekend promises to be an inspirational fulfillment of Reb Zalman's vision. "At the Ohalah rabbinic retreat in January, Reb Zalman's presence was palpable and profoundly accessible," says Rabbi David. "I think the same will be true at our Shabbaton."
The upcoming Reb Zalman Legacy Shabbaton will be April 24-26 at the Havurah Synagogue in Ashland. Eve Ilsen will explore both the subtleties of the weekly Torah reading and the unique period of time after Passover during which the program is held. During the retreat the weekly counting of the Omer will move from the week of Netzach to the week of Hod; Eve will explore these themes through story, song and imaginal exercises.
"Eve was trained in the use of imaginal exercise in the unique Sephardi tradition of her teacher Mme. Colette Aboulker-Muscat," says Rabbi David. "Unlike simple visualizations, imaginal exercises are a wonderful way to touch the inner worlds. She is an extraordinary guide!"
The weekend will be infused with the spirited music of Hazan Brian Yosef Schachter-Brooks, Rabbi Yitzhak Husbands-Hankin, Cyrise Beatty Schachter, Laura Berman Benelli, Hazan Bruce Morris and others. Teachings, storytelling and workshops will be offered by Reneé Brachfeld, Rabbi Mark Novak, Rabbi Sue Morningstar, Rabbi David Zaslow, Devorah Zaslow, Rabbi Lavey Derby, Cassandra Sagan, Ashira Katz, Rabbi Joshua Boettiger, Rabbi Jackie Brodsky, Rabbi Hannah Dresner, Rabbi Julie Danan, Rabbi Benjamin Barnett and others.
Havurah Executive Director Ayala Zonnenschein says, "Our Shabbatons with Reb Zalman and Eve have been amazing, uplifting, inspiring and life-changing for so many people. This year we will continue that tradition by invoking the tremendous legacy of Reb Zalman, z"l, and also by honoring Eve, a brilliant teacher and storyteller."
The $225 fee includes Friday night Kabbalat Shabbat and oneg, Shabbat morning Torah service, lunch, various workshops in the afternoon, Saturday evening storytelling concert, and Sunday morning breakfast followed by davening and closing circle. A women's mikvah, led by Cyrise Beatty Schachter, and a men's mikvah, led by Rabbi David Zaslow, will be offered on Friday afternoon prior to the start of the Shabbaton at Southern Oregon's kosher mikvah at the Jackson WellSprings.
For more information about the mikvah and mineral spring spa, visit jacksonwellsprings.com. Work trade discounts are available for anyone wishing to have a reduced fee. For more information and registration forms, visit havurahshirhadash.org. Since this is a busy season in Ashland due to the Shakespeare Festival, attendees should plan to book accommodations early.Check out the FAQs page on the havurah website for information on hotel rooms being held through March for retreat attendees.