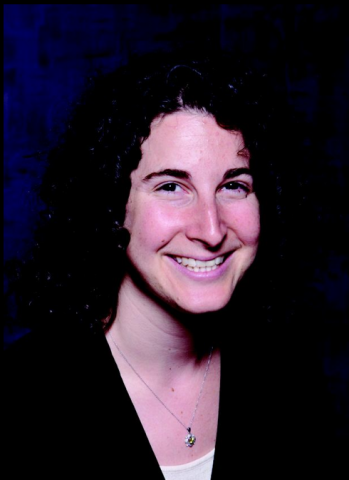 For more than a decade, the Women's Day of Jewish Learning has annually brought together a diverse group of women to study and explore Jewish texts with a nosh. This year Rabbi Dara Frimmer, of Temple Isaiah in Los Angeles, will help women "re-encounter the classic story of Esther retold through a contemporary lens.""Rosh Hodesh, Adar and Esther" will be this year's topic when women convene at the Mittleman Jewish Community Center from 12:30 to 5 pm, Feb. 10.
"The story of Esther, which includes her provocative predecessor Vashti, allows us to explore themes of beauty and bravery through women's words and actions," says Frimmer, who graduated from Stanford University with a bachelor's degree in feminist studies and religious studies. "These women are not our traditional matriarchs/ mothers/wives, partnered to the men who are named as the inheritors of God's blessing." Frimmer spent a year in Israel volunteering with Project Otzma before returning to earn a master's in theological studies at Harvard Divinity School. She then attended the Hebrew Union College-Jewish Institute of Religion, was ordained in 2006 and joined Temple Isaiah in 2007.
"Like Joseph, Esther is an unexpected, chosen-figure who rises to power and acts determinatively in a time of need saving her people," says Frimmer. "Like Cinderella, she moves from anonymity to royalty."
Frimmer says the story of Esther has several themes that resonate with women today: "This is a story about the blessings and the anxieties of living as a minority in a largely non-Jewish society. How does she act? How does she pass? When does she reveal herself? What can we learn about dual loyalty or dual roles that we might play in our lives today?"
In addition to Frimmer's keynote talk, a variety of workshops will include: "Stepping Off the Treadmill: Taking ownership of our time and making every minute count," by Rachel Hall; "Purim from the Insight Out," by Devorah Spilman; "Discovering our Strength through Esther: Developing a strong voice, positive self-identity and identification with something larger than oneself," by Rabbi Rachel Joseph; "A Rosh Hodesh Panel," led by Jamie Harper; and "Purim: The Jewish Mardi Gras: Why every religion has its day of reversals," by Mel Berwin.
Tickets are $18 or $36 for patrons. For reservations, call 503-244-0111.