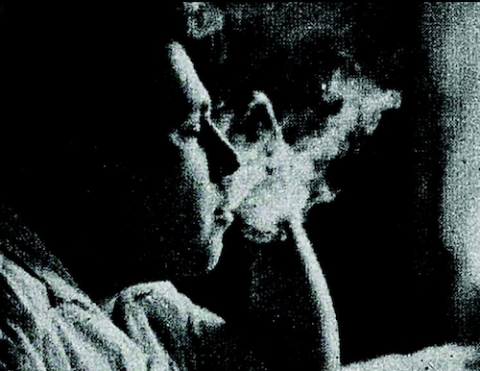 Albanian Muslims Keep Holocaust-era "Promise" in Terrific Documentary:
An important challenge for 21st-century documentary filmmakers is connecting the distant history of the Holocaust to today, and making it relevant for younger audiences. More often than not, it's the children and grandchildren of survivors, rescuers and perpetrators who supply the necessary link
between the past and the present. In her riveting, revelatory and profound "Besa: The Promise," director Rachel Goslins depicts an Albanian man's extraordinary efforts to fulfill the vow his late father made to the Jewish couple he hid during the war.
This marvelously crafted film, with a fine score by Philip Glass, simultaneously honors the broader efforts of the entire population to protect its Jews from the Nazis. "Besa: The Promise" screens in the Portland Jewish Film Festival on June 25 at 7 pm.
These days, Albania is looked down on as the most backward province in Europe, but the country deserves a better rep. Just before Mussolini's troops invaded and drove him into exile, King Zog granted citizenship to every Jew living in Albania. Following their beloved king's lead, and in keeping with their highly developed code of honor, the populace assumed the responsibility of sheltering its Jews. Some 70% of the Albanians who saved Jews were Muslim, and "Besa: The Promise" is intended in part as a rebuke of the conventional wisdom that Muslims and Jews are natural enemies.
Admittedly we're not talking large numbers of Jews, but every life and every act of conscience counts. That's the attitude of Norman Gershman, a tireless American who embarked a decade ago on a campaign to find, photograph and extol the Albanians who aided Jews.
"Besa: The Promise" artfully weaves the historical overview and the aging Gershman's solo crusade with the fascinating, nearly unbelievable persistence of an unassuming toy seller named Rexhep Hoxha. Born in 1950, he grew up hearing his father's story of hiding a Bulgarian Jewish couple and infant during the war. When the family fled, they left three prayer books – treasured family items that would have betrayed their Jewishness if they
were stopped en route – in their benefactor's care. He promised to return them after the war, but to his dismay he was never able to locate the family, nor did anyone show up to reclaim them. After his death, Rexhep inherited the "besa."
What gives the film its tension is the mysterious behavior of the Jews, whose inexplicable failure to seek out and thank their rescuers after the war (of greater importance, arguably, than recovering their property) contrasts with Rexhep Hoxha's unwavering, Internet-aided persistence. The trail eventually leads to Israel, where we watch apprehensively to see if the people of the book will be embarrassingly and insultingly cavalier about Rexhep's remarkable commitment to return their precious books, or if they will match the singular character of the Albanian (and his son) we've come to admire.
Goslins, a lawyer-turned-filmmaker who graduated from UC Santa Cruz and is married to FCC Chairman Julius Genachowski, has made a terrific, galvanizing film. One wishes, though, that she hadn't gone all Ken Burns with slow zooms in on Gershman's mesmerizing black-and-white portraits, and had the faith in her audience to allow us to absorb the quiet power and beauty of his compositions. That's the smallest of quibbles for a rare film that lets us spend an hour and a half awed by the best qualities of human beings – and inspires us to manifest our own.
Singer-songwriter Doc Pomus Beats the Blues:
James Brown was Soul Brother #1. Surely Jerome Felder deserves an equally affectionate moniker. Felder, who died in 1991, is better known as Doc Pomus, the stage name he adopted when he began singing in New York City blues clubs as a teenager. He's known primarily, however, for writing dozens of hit songs like "Save the Last Dance for Me," "This Magic Moment" and "Can't Get Used to Losing You."
Peter Miller and Will Hechter's marvelous documentary, "A.K.A. Doc Pomus," produced with Pomus's daughter, Sharyn Felder, summons the spirit of a remarkable talent and an extraordinary man. The film screens in the Portland Jewish Film Festival June 23 at 4:30 pm.
Felder grew up in Brooklyn in the 1920s and '30s amid prevalent anti-Semitism and the squeeze of the Great Depression. He had another disadvantage: Felder contracted polio and lost the use of his legs when he was 6.
"He's a person who has to deal with a world that's completely inhospitable to people with disabilities, and in many ways hostile," Miller said during an interview last summer, hours before the film's world premiere at the San Francisco Jewish Film Festival. "All of this, does it make him bitter?" Miller continues. "No, it makes him one of the most humane and thoughtful and compassionate people that I've ever encountered. Doc Pomus is a mensch of
the first order. He's a mensch who comes to that through challenges."
Imagine a Jewish teenager on crutches in the 1940s driven to haul up and down stairs to catch elevated trains to Harlem to sing the blues at African-
American nightclubs. When he gravitated to songwriting, Pomus maintained his friendships with black artists like Joe Turner and Jimmy Scott, and added performers like Dion, Dr. John and Lou Reed to his circle. Pomus's colorblindness hearkens to the heyday in black-Jewish relations. Miller observed, in his terrific previous doc, "Jews and Baseball," that Hank Greenberg was one of the first players to reach out to Jackie Robinson.
"I think that as Jews in America, we do understand what other people have gone through who have been discriminated against, who have been mistreated, who have not been welcomed, who've been considered outsiders," Miller asserts. Even taking that into account, Miller is convinced that Pomus, who expended enormous energy in later years to procure gigs and unpaid royalties for Turner and Scott, was special.
"Does Doc come to his passion for social justice because he's Jewish? I'm sure that's part of it," Miller muses. "I think he comes to it because of all of the things that made him who he was, and I'm certain that a large part of that had to do with his Jewish background." "I look at a story like Doc Pomus's and see someone who has so many lessons for the way we should live today."
Israeli Filmmaker Traces Evolution of "Law" in the Territories
Israel, like the United States, prides itself on being a nation of laws. But even the best intentions and the best minds can produce a system of imperfect justice. In the wake of the Six-Day War, the Israeli government found itself in control of a little over a million additional Palestinians. An ad hoc legal structure was set up for the territories, evolving and expanding over the course of four decades.
"The Law in These Parts," the revelatory documentary by Israeli filmmaker Ra'anan Alexandrowicz, painstakingly traces this history through interviews with several retired Israeli military judges and prosecutors. "The film wants to open up for discussion some very basic terms, like justice and law, the rule of law, all kinds of words that have to do with the democratic principles which Israelis believe in or think they believe in," Alexandrowicz said in an
interview when the film played the S.F. International Film Festival last spring.
"The Law in These Parts," named Best Documentary at the 2011 Jerusalem Film Festival and winner of the World Cinema Jury Prize in Documentary at the 2012 Sundance Film Festival, screens in the Portland Jewish Film Festival June 24 at 7 pm.
The articulate, unemotional and tough-minded former jurists who agreed to be interviewed by Alexandrowicz had to balance Israel's security needs with the rights of Palestinians under international law. The stakes were high if they erred, especially during times when suicide bombers were a pervasive threat. But judges frequently had to take the word of army officials in ascertaining if a defendant was guilty, and weighing a sentence, because evidence was classified and witnesses were unavailable on grounds of national security.
"One of the things the film examines is what does security stand for exactly," says Alexandrowicz. In conversation, he suggests a parallel
between Israel's dilemma and the U.S. war on terror, which has had civil liberties' repercussions. The filmmaker questions the legal framework, but he does not judge those who developed it over time. "Those people are no different than me," Alexandrowicz says. "I cannot, no way, say that in their situation I would have done better."