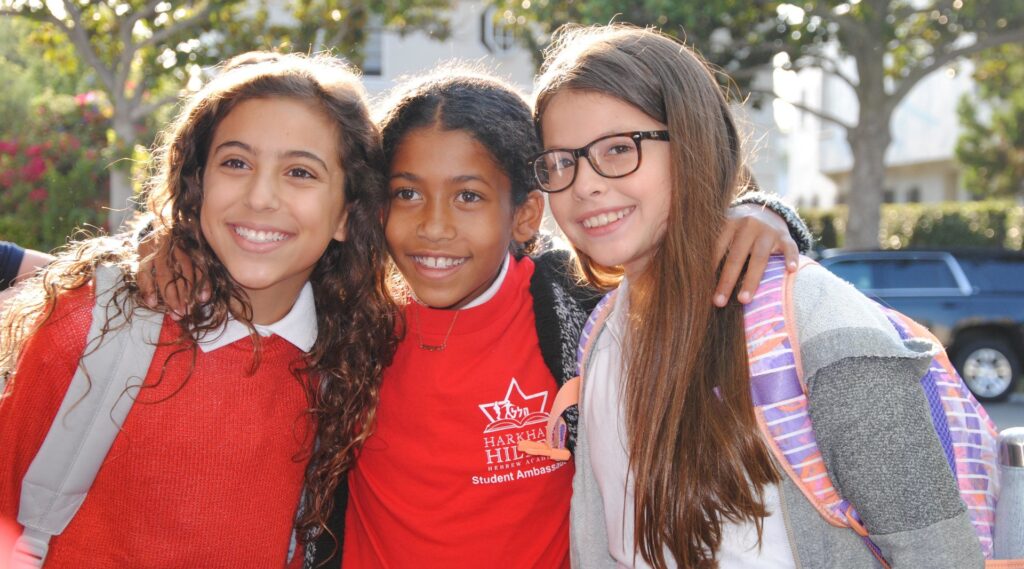 PHOTO: Jewish day schools have increasingly diverse student bodies, including at the Harkham Hillel Hebrew Academy in Beverly Hills, California. (Courtesy of Prizmah)
Portland Jewish Academy, a community day school in Oregon with about 180 students, began working on diversity issues several years ago, examining everything from its print educational materials to its wall art, the language teachers used to educate students and the facility's layout to ensure inclusion.
The school participated in a program created by Prizmah Center for Jewish Day Schools called Prizmah's Race and School Culture Deep Dive. The program, which ran in February and March, focused on continuing to build a culture and community of change; strategies for building a diverse Jewish community, including welcoming Jews of color; addressing implicit bias; learning about current successful anti-racism programs in Jewish schools; and mapping out ways to advance work in these areas that is already underway.
The school also brought in educators from the Oregon Jewish Museum and Center for Holocaust Education to work with students and adults on issues of racism and discrimination. Over the winter, 12 middle-school students participated in a three-day diversity workshop for students across the Pacific Northwest.
"Our students are activists who express themselves and their passions in a number of different ways, including attending protests, researching and teaching about important causes, and going into the community to feed the hungry," school principal Merrill Hendin said. "Our goal is to send mensches out into the world — whether at the age of 3 or 14 — and we are doing whatever we can to accomplish that."
Read more about the program in Jewish schools around the country here.