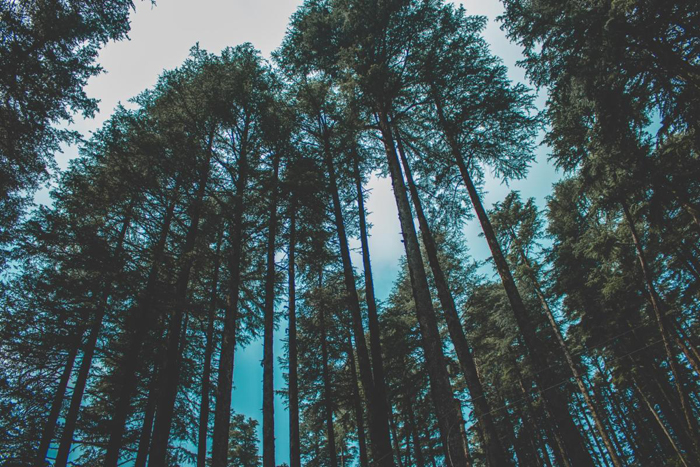 Stewardship for the earth and a deep love and respect for trees go back to the earliest days of Jewish tradition. To address the importance of these treasured principles, PJ Library is launching the "Plant for Tomorrow" matching donation campaign to help plant tens of thousands of trees for future generations. The campaign, which may be accessed here, celebrates Tu B'Shevat — the holiday often described as Jewish Earth Day — on January 27, and all proceeds will go to the National Forest Foundation (NFF). Highlights for Children is partnering with PJ Library to help spread the word about this valuable undertaking and get kids involved in caring for the environment.
America's national forests are in crisis. Wildfires, invasive insects, and overuse have left 1 million acres of the nation's precious land in urgent need of reforestation. Each dollar contributed through PJ Library's campaign will help plant one native tree, making an immediate and tangible impact. Through the end of January 2021, families are invited to contribute to the campaign. PJ Library will match donations up to a total of $50,000, and NFF will plant trees where they are most needed.
This past December, PJ Library launched the first initiative in this environmental campaign with a special "Plant for Today" gift for program subscribers. Families received a foldout minibook, The Carob Tree, as well as an at-home microgreens growing kit. The Carob Tree is a modern retelling of the Talmudic tale whose core message is "Just as my ancestors planted for me, so I plant for my children and my children's children." The kit includes a grow mat and a packet of microgreen seeds; with minimal effort, families will have an edible "miniforest" of arugula within 7 to 10 days, suitable for salads, sandwiches, or just plain munching.
"Jewish tradition emphasizes both taking care of the here-and-now and creating a better world for generations to come," says Winnie Sandler Grinspoon, president of the Harold Grinspoon Foundation, PJ Library's parent organization. "With the 'Plant for Today' gift that PJ Library sent to more than 250,000 children and families and the introduction of the 'Plant for Tomorrow' matching donation campaign, children are introduced to the beautiful world of nature and their obligation to care for it into the future."