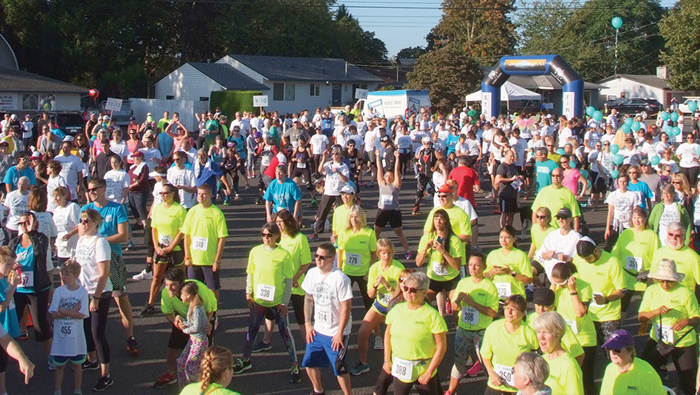 O-Vary Funny!
WHEN:     6 pm, Thursday, Oct. 6
WHERE:  DoubleTree Hotel,  1000 NE Multnomah St., Portland.
WHAT:     Silent auction, dinner and the comedy and magic of Hart Keene.
WHY:     It is the only fundraising event hosted by the Ovarian Cancer Alliance of Oregon & SW Washington.
TICKETS: $75 per person; $750 for a reserved table for 10. Scholarship tickets are offered to ovarian cancer survivors. Tickets must be purchased in advance at http://ocaosw.schoolauction.net/ovaryfunny2016/
SPONSORS: Gold: Compass Oncology; Walsh Trucking; Silver: Jay and Diane Zidell Charitable Foundation; Oregon Health & Science University; The Zidell Companies; Bronze: Genentech, Inc.; Legacy Health Systems; Myriad Genetics, Inc.; Pacific Seafood
Complementary Medicine Seminar
WHEN:     10 am-noon, Saturday, Nov. 5
WHERE:     McMenamin's Kennedy School,  5736 NE 33rd Ave., Portland.
WHO:     Dr. Cynthia Bye, ND will moderate the seminar and provide an introduction to complementary medicine. Dr. Bye specializes in cancer care. Additional speakers will focus on acupuncture, nutrition and more. Registration is required, but the event is free. Space is limited.
http://ovariancancerosw.org/event-2194664.
Breast Friends/SHOC Girls' Nite Out
WHAT:     Potluck and Emotional Support for Breast, Ovarian & Other Women's Cancers
WHEN:     6-8 pm, Third Thursday of each month
WHERE:     SHOC Foundation, 18575 Portland Ave., Gladstone
CONTACT: Cindy Guarente 503-721-2624 days, 503-557-3128 eves; cguarente@bullardlaw.com;
OR:     Breast Friends Co-Founder SharonHenifin 503-598-8048 or sharon@breastfriends.org
Other Resources and Events
For more information on other resources and events for ovarian cancer patients, visit shocfoundation.org or ovariancancerosw.org/Pacific-Northwest