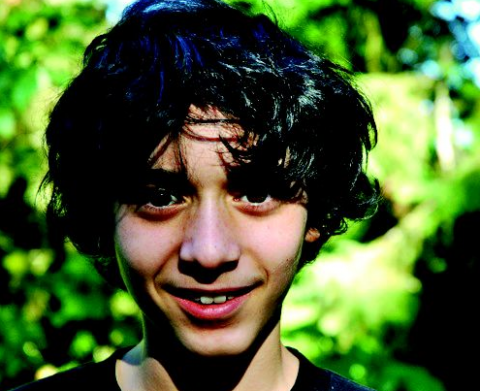 Oregon's start-up community, nicknamed the Silicon Forest, is growing exponentially, with more than six start-up incubators in the Portland area alone. Edith Dorsen, managing director and co-founder of the Oregon-based Women's Venture Capital Fund, said, "There are a stunning number of resources coming together to help Oregon entrepreneurs with everything from developing a business plan to finding mentors, to getting investment."
She claims that the number of organizations supporting entrepreneurs has doubled in the past year. "We now have incubators, accelerators, funding groups and entrepreneurial networks. Half of them didn't even exist a year ago," explained Dorsen. She believes the Jewish entrepreneurial spirit is a driving force behind so many Oregon Jews starting and investing in budding businesses. "There are two qualities that every entre- preneur needs, and Jewish culture places a high value on both of them – we question authority and we persevere," said Dorsen.
Eric Rosenfeld points to Jewish history to explain the entrepreneurial spirit. Rosenfeld is president of the Oregon Jewish Community Foundation and co-founder of the Oregon Angel Fund, which has invested more than $16 million with 26 local start-ups that employ more than 800 people.
"Jewish history is filled with entrepreneurial risk taking because so many Jewish immigrants were forced to start over in new countries," said Rosenfeld. There is no better example of the Jewish entrepreneurial spirit than 14-year-old Julien Leitner. While thinking about his bar mitzvah project, he realized he couldn't change the world alone. So, Leitner started the Archimedes Alliance, a nonprofit where donors give just $2 at a time and then vote on where the money is donated.
With this approach, Leitner has raised more than $21,000. The Archimedes Alliance just donated its first $20,000 – which was doubled by the organization Outreach International to $40,000. Leitner attributes all of his success to the power of the local community. "The Portland community helped me get press, recruit donations, speak at con- ferences and find mentors," he said. Leitner is not the only one who thinks Portland's tight-knit, supportive community is essential to the thriving entrepreneurial environment. Eli Alford-Jones says it's Oregonians' strong sense of community that sets the Silicon Forest apart from the Silicon Valley. Alford-Jones is the founder of Paydici, a tech start-up in Portland that provides paperless billing and seamless online payment for users. "Oregon is the perfect ecosystem for growing companies. We have been able to raise $1.5 million with the majority of our investors living locally. Portland also attracts the best talent because people want to move here," said Alford-Jones.
Almost all the entrepreneurs interviewed said companies are starting and raising money faster than new engineers can graduate from school and move here. It seems that being small is both a benefit and a curse. On the one hand, the community grows together; on the other hand, there aren't enough hands to help with the building. Could it be that although our tight-knit community sets us apart from Silicon Valley, that might be the exact thing that's holding us back?
Carolynn Duncan, CEO of Portland Ten, said competing with Silicon Valley is not only about needing more talent, it's also about infrastructure. "Oregon is a hot place to be right now and we have had some successes. Now we need more infrastructure to get these small start-up successes to the next level," said Duncan. Duncan adds that this is not just a Portland problem. "There are start-up communities, accelerators and incubators in Corvallis, Eugene and Bend aligning to help entrepreneurs."
Entrepreneurs like Josh Friedman are trying to build the infrastructure that Oregon entrepreneurs need to keep grow- ing. Friedman is the CEO of GigaPan (see Upfront story, page 12), co-founder of NedSpace and a board member of Starve Ups –to name a few of his recent projects. Not only does he work as a mentor for other start-ups, but also two of his companies – NedSpace and Starve Ups – both work to foster local entrepreneurship. "Our community is one of a kind. We give to each other and we give back. And we have to help each other," said Friedman.
All the entrepreneurs echoed Friedman's sentiments: We have to work together. Rosenfeld hopes the Jewish com- munity can step up and support its entrepreneurs. "We have to build even more bonds within the Jewish community and connect our affluent people with great local investments. Entrepreneurs bring jobs, spend capital with other local busi- nesses and make Oregon an even better place to live," said Rosenfeld.
RESOURCE:
Edith Dorsen, WomensVCFund.com
Eric Rosenfeld, OregonAngelFund.com
Carolynn Duncan, Portlandten.com
Josh Friedman, gigapan.com & nedSpace.com
Eli Alford-Jones, Paydici.com
Julien Leitner, archimedesalliance.org