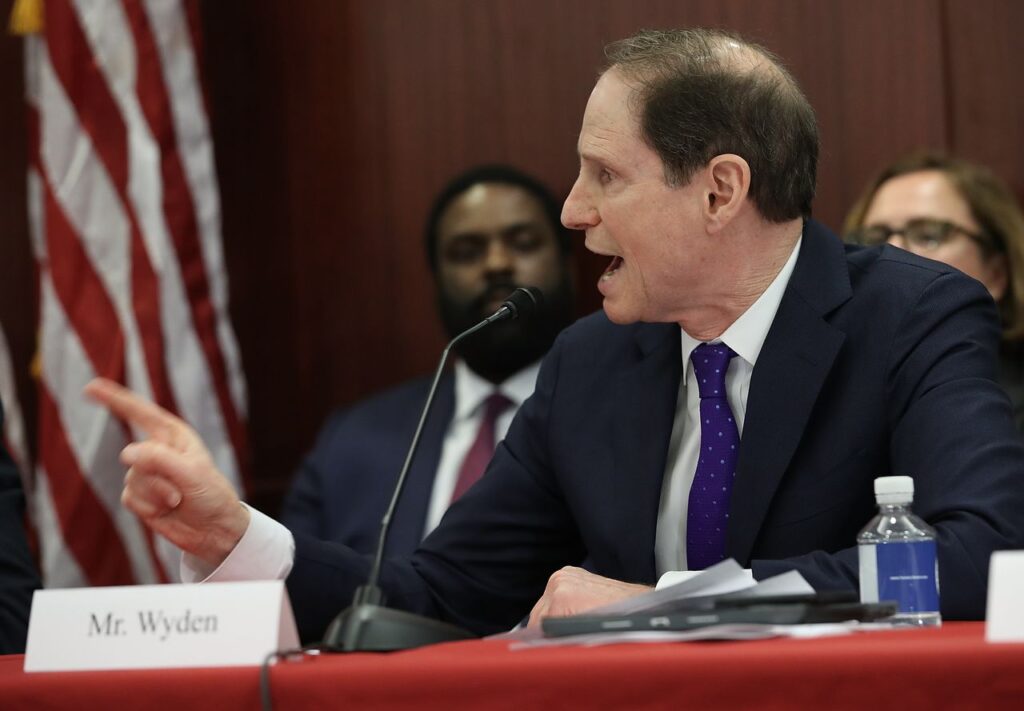 By Jeff Manning | The Oregonian/OregonLive
Sen. Ron Wyden wants to jump-start crisis assistance to Americans suffering through the pandemic-related economic disaster, roll back the 2017 corporate tax cuts, and significantly reduce the cost of prescription drugs.
That's a pretty full dance card for the incoming chair of the powerful Senate Finance Committee. But Wyden wants more. In a conference call with reporters Wednesday, he also called for bold steps on climate change. His goal is to attain a carbon-free power sector by 2035.
"Obviously there's no sugarcoating it, the country faces unprecedented challenges," he said. On top of the pandemic and political upheaval, "we've got to fix a broken tax code, lower health care costs, especially prescription drug costs, move toward a carbon-free future and rebuild our infrastructure. The finance committee is at the center of all these issues."
Oregon's senior senator has often floated ambitious legislative goals that got little traction when Republicans controlled the chamber. Now, with the surprising victories of two Democratic candidates in Georgia's runoff election this month, Wyden's party again controls the Senate and he's the new finance committee chair.
Read the entire story here.